Facebook announces new features for Instagram and Messenger
Instagram and Messenger users can now try out two new chat themes, hands free voice recording, and more.
Updated on 07 May 2021, 12:23 PM IST
in news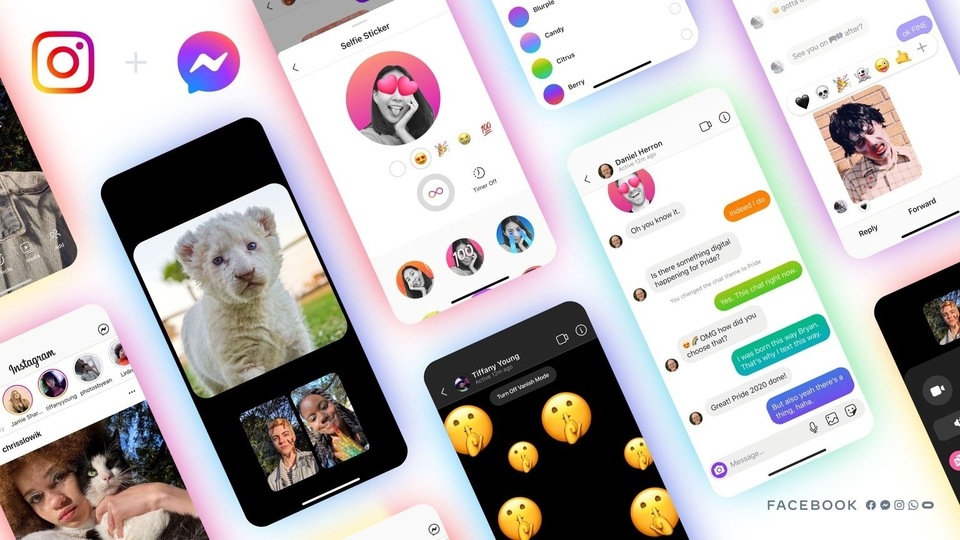 Facebook has announced a bunch of new messaging features for Messenger and Instagram. There are two new chat themes, hands free audio recording, new seen status, and more. Facebook merged Instagram and Messenger last year in October. This brought all the Messenger features to Instagram, and cross-platform messaging.
Facebook has also made it easier to send audio messages on Messenger. You can now simply tap the microphone button and record your message hands free. Facebook said it will launch this feature on Instagram soon. In the meantime, Instagram users can check if their messages have been read. Instagram now shows if and when your message has been "seen". For example, it will show if your message was "seen now" or "seen 7h ago". This would replace the active status that Instagram would show in DMs.
On Messenger, Facebook has introduced "swipe to archive" so users can easily archive chats. There's also a new 'Archived Chats' folder on Messenger so users can find all their archived chats in one place. Facebook has also rolled out camera stickers representing the Asian and Pacific Islanders (API) community. These stickers can be used on Messenger and Messenger Kids.