Facebook's David Marcus resigns from Coinbase board in blockchain push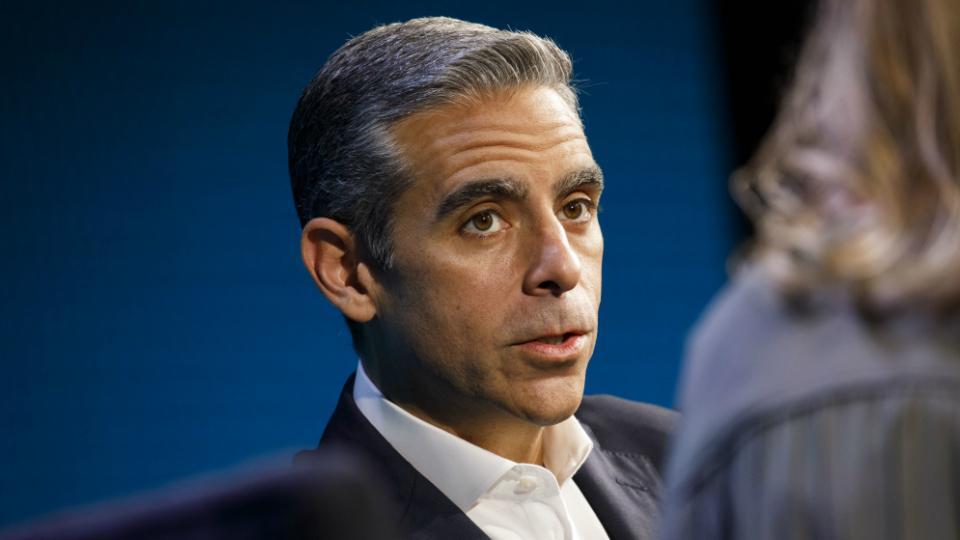 Marcus quit on Friday, citing a new group he oversees at Facebook that's exploring potential blockchain uses. Facebook is reportedly working on its own cryptocurrency or token.
Facebook Inc. executive David Marcus resigned from Coinbase Inc.'s board, a sign the social network operator is pushing ahead with its own blockchain work.
Marcus quit on Friday, citing a new group he oversees at Facebook that's exploring potential blockchain uses. "I've decided it was appropriate for me to resign from the Coinbase board," he said in a statement. CoinDesk, a blockchain news website, earlier reported the move.
While Facebook is yet to announce how it intends to harness blockchain, some analysts believe the company will follow in the footsteps of other players and issue its own cryptocurrency or token. If that happens, a board seat at Coinbase could be viewed as a conflict of interest, as Marcus could lobby the exchange to list a Facebook token, according to Lucas Nuzzi, director of technology research at Digital Asset Research.
"Many in the community were aware Facebook was expanding their efforts in this area," Nuzzi wrote in an email. "After Kik and Telegram started their tokenization campaign, it seemed like a matter of time until Facebook jumped on the bandwagon."
Kik Interactive Inc., a mobile messaging company, issued its own "Kin" tokens, raising about $100 million, last September. Telegram Group Inc., which runs an encrypted messaging app, made plans for Gram tokens and raised $1.7 billion privately. Smaller social network Minds plans to distribute 1 million tokens on Aug. 13.
Blockchain is a digital ledger that records transactions. A token can help increase usage of a company's blockchain technology. In social media and messaging, a growing range of sites hope to eat into Facebook's dominance by offering users tradeable coins in return for posting information and other interactions. Steem, which pays users for creating content, said it's already distributed $40 million to users since June 2016.
Marcus announced in May that he was leaving his position as head of Facebook Messenger to focus on exploring the use of blockchain. A few months prior, Facebook Chief Executive Officer Mark Zuckerberg said he was learning about encryption and cryptocurrency.
Under Marcus's leadership, Messenger monthly user numbers jumped from 300 million to more than 1 billion, and the service added features like video chat, peer-to-peer payments and games, and opened up to developers.
"David Marcus has been a wonderful addition to the Coinbase board, providing valuable perspective and mentorship," Coinbase CEO Brian Armstrong said in a statement. "He remains a close friend of the company, and we thank him for his help along the start of our journey to create an open financial system for the world."