Google Chrome is testing global media controls and here's everything you need to know
These are essentially new music controls that will come with a scrubbing bar along with album art or thumbnail for the song or video.
13 Apr 2021, 11:02 PM IST
in news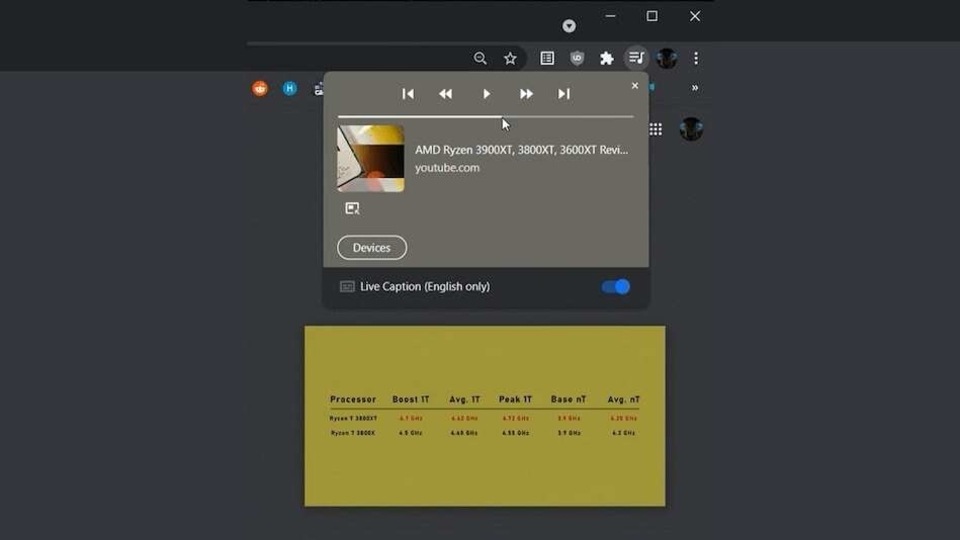 Reports have it that Google is testing music controls for the Chrome browser and Chrome OS that will let users control music and video playback in the background. Google is updating the music controls to add a scrubbing bar along with album art/thumbnail of the song or video playing in the background. The company has not officially confirmed the new features yet, but these are expected to be released with the v.91 Chrome update that's expected to roll out by the end of May.
These new features were shared on Reddit by u/Leopeva64-2 and they were first spotted by Android Police. These new music controls hidden behind a flag, according to reports, and can be activated via chrome://flags/#global-media-controls-modern-ui. The most important additions to the music controls are the background art and the scrubbing bar. These changes are the same on both the Chrome browser and the Chrome OS and users can pin the music player between the phone hub and tote on the taskbar. These new changes might be released with Chrome 91 but till that happens, you can check them out on Chrome Canary.
Also Read: Google Chrome begins testing FLoC, its third-party cookie tracking replacement
Besides this, Google announced last month that they will start testing Federated Learning of Cohorts (FLoC) as an alternative to cookies on its Chrome browser and that has drawn quite a bit of flack from the likes of DuckDuckGo and Brave - both of whom slammed Google's new tracking method and asked people to block it.
FLoC is an essential part of Google's Privacy Sandbox project for Chrome and runs locally. It categorises a users' browsing behaviour and then groups like-minded users together in a cohort. These cohorts are essentially going to be used to target ads.
Google has also announced that the Chrome 89 update for Android will bring in performance enhancements and also use lesser resources, launch quicker and boot up 13% faster than before.