How SMBs leveraged technology to up their sales during the festive season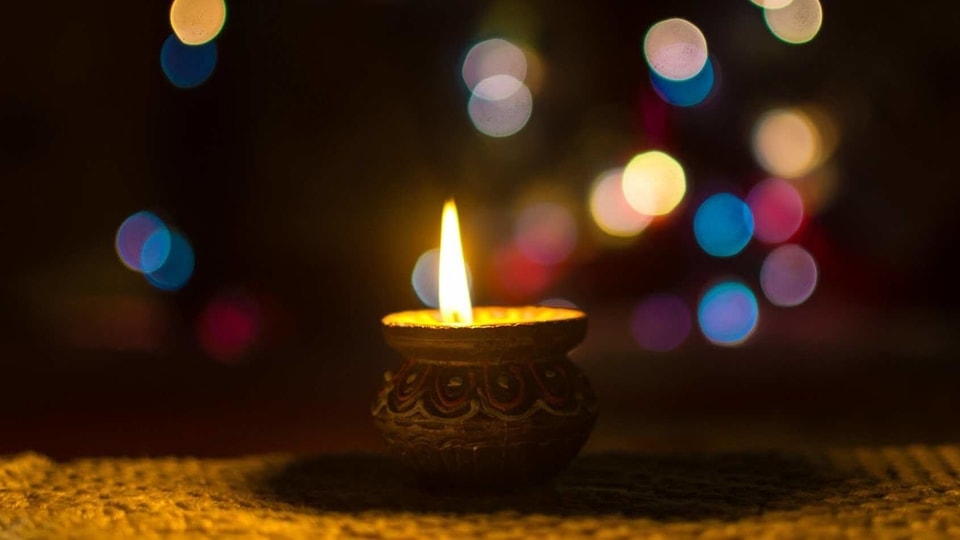 All of these SMBs used a host of technological tools, including social media platforms and delivery platforms, to carry out their operations and deliver smiles to their customers. They also used WhatsApp Business as one of the key tools for providing their services.
The year 2020 has been harsh on everyone. The year began with the Covid-19 pandemic bringing life -- as we know it -- to a standstill. All forms of public transportation, which includes flights, buses, trains and metro rails among others, came to a standstill, hospitals became war zones, schools and colleges shifted to a completely virtual setup and employees from all around the world started working from home as much as their roles allowed.
It wouldn't be far-fetched to say that the pandemic spared no one, including the small and medium business businesses (SMBs), some of which had to make fundamental changes to their day-to-day operations in a bid to cope up with the change in reality.
We talked to a bunch of SMBs to know how the pandemic impacted their day-to-day operations and how they leveraged various technological tools to keep going amid this uncertain time. "As Artinci doesn't have a storefront or shop and we sell all our products and market new product launches through WhatsApp Business and social media platforms like Instagram and Facebook. We also use Swiggy and Zomato...Our logistics booking coordination also happens digitally, with the help of various delivery online platforms like Dunzo and Porter locally in Bangalore, as well as delivery aggregator services like Pickrr for coordinating shipping nationally," Artinci founder Aarti Laxman Rastogi told HT Tech. Articini is a Bengaluru-based startup that makes natural ice-cream.
"Dairy being an essential commodity, had to reach every customer despite the lockdown. Thankfully, our logistics team and delivery team were the real covid warriors who didn't rest even a single day and helped our products reach every single customer...We use mobile apps for customer subscriptions and orders...Apart from this, Happy Milk's dairy farm operations are one of the most sophisticated technology systems adapted in India. Our farm is equipped with the latest German technology for milking and herd management. We use the milking parlor and Cow Scouting system from GEA," Happy Milk co-founder Mehal Kejriwal shared. Happy Milk is a Bengaluru-based business that sells dairy products.
"Although we could procure our raw materials since they are food, we ran out of our packaging and product labelling supplies. We had to manage with limited supply of printed material and make use of handwritten labelling of products and thank our customers for bearing with our shortcomings in product labelling and packaging of orders delivered during lockdown...Due to the uncertainty in these times, customers find great comfort to be able to reach out to us over WhatsApp Business with ease and resolve any queries they have regarding their orders, products, delivery of orders in their area etc...Tools/Partners we work with that we should definitely mention here are WhatsApp Business, Shopify, Shiprocket, Delhivery, Dunzo, Porter and Swiggy (hyper-local delivery," Sambar Stories founder Sneha Sirivara shared. Sambar Stories is a Bengaluru-based store that supplies traditional spices.
Festive season
While the pandemic may have posed as a tough challenge for SMBs in the beginning of the year, the festive season, with all its hopes and promises, presented as a ray of hope for everyone, including the SMBs, to regain what was lost during the lockdown. And the small and medium enterprises left no stone unturned, or in some cases, no technology untouched in ensuring that they were on top of their games.
Articini says that it has taken a completely digital route. "This Diwali we have taken the complete digital route right from publishing our festive catalogue, taking orders on our website and other platforms and sending the gifts directly to the recipients...Another shout out is for WhatsApp Business. It has been our lifeline for taking orders, customer communication including spreading awareness about our festive line as well as giving them updates on their orders," Articini's Rastogi shared.
SareeVenue.com, which is an online shopping destination for Banarasi sarees too leveraged various social media platforms to up its sales. "We are using WhatsApp Business and all major social media platforms like Facebook, Instagram and Twitter to improve our sales in this festive season. We are also running ad campaigns on Facebook and Instagram," founder Aamir Ansari told HT Tech.
"We are providing additional discounts to customers if payments are done via any UPI," he added.
How WhatsApp helped
All of these SMBs used a host of technological tools, including social media platforms and delivery platforms, to carry out their operations and deliver smiles (let's add some festive cheer here) to their customers. They also used WhatsApp Business as one of the key tools for providing their services not just during the pandemic but also during the ongoing festive season.
For instance, Sambar Stories used WhatsApp to keep their customers apprised of their products and the delivery timelines. "We have been using WhatsApp Business since its inception and continue to use it extensively to interact with our existing and new customers during lockdown, to keep them updated about our services, delivery timelines etc...We've been using WhatsApp Business extensively during this festive season to communicate with our customers, to keep them updated on the status of their order," Sirivara shared.
Happy Milk, on the other hand, used the platform to communicate with its customers and its teams. "We use WhatsApp Business extensively in our day to day communications with our customers and partners in progress. We also use WhatsApp to communicate internally within our teams," Kejriwal added.
SareeVenue used it for securing more orders. It's sales increased by roughly 70% owing to the use of WhatsApp. "In this pandemic our WhatsApp orders compared to online orders had increased with a good percentage and now more than 70% orders in this pandemic are secured on WhatsApp.
Customers want to confirm whether when we will process and how much time it will take to process orders etc. and for that they like to get in touch with us via WhatsApp," the SareeVenue founder shared.
WhatsApp cares deeply about the small business community and is playing an important role in helping them stay afloat and communicate with their customers. Our focus remains on providing a simple and reliable way for businesses to communicate with those that matter the most. We are happy that WhatsApp has been of value and that we have been able to provide the right tools that enable an ecosystem to start scaling, at a difficult time," WhatsApp spokesperson told HT Tech.