Huge asteroid set to fly by close to Earth! Reason to worry? Know all about it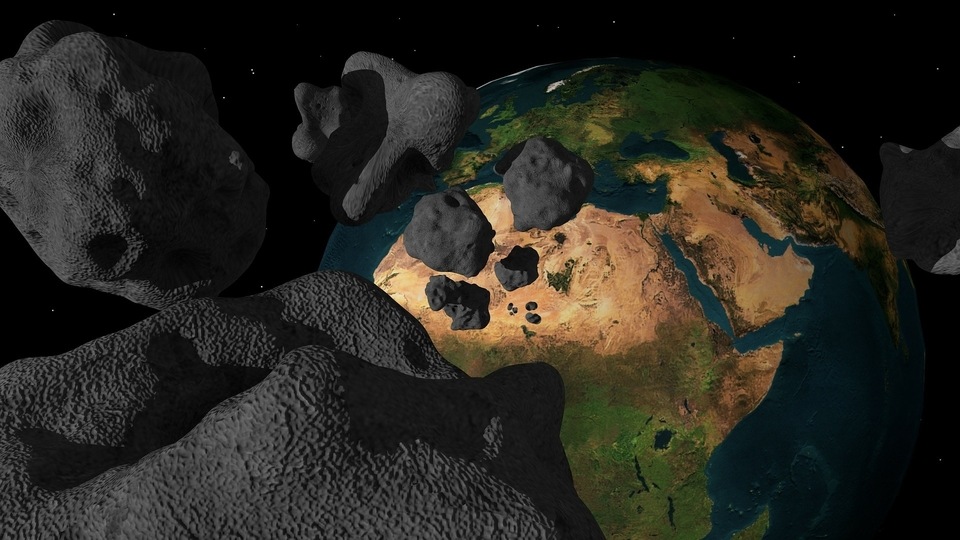 Yet another massive asteroid is set to whiz past the Earth and Nasa has tagged it as being a potentially hazardous asteroid.
Yet another asteroid has been reported to be heading towards Earth. This one too is quite large and has quite a high potential for causing tragic consequences if it impacts with anything in its path. For humanity, asteroids are a constant threat. While they are zooming past without causing any harm, their potential for destruction is indeed massive. They have the potential to wipe out all life on Earth. So, even though this one, called 2016 AJ193, will fly past the Earth, it is close still enough for astronomers to track it closely. The risk factor can be gauged from the fact that Nasa has categorised this asteroid as a 'potentially hazardous asteroid'. However, near it may well be, but there is no chance of it striking Earth, researchers say.
Having said that, keeping a close watch is essential because if something causes asteroid 2016 AJ193 to change course, it could become dangerous. In short, humanity just cannot afford to turn a blind eye to these asteroids flying close to the Earth. Here are a few questions that answered that you should know about:
When will the asteroid reach closest to Earth - date and time? This asteroid is set to reach its closest point to Earth on August 21 at around 8:40 pm Tuesday in India (11:10 am Tuesday, Eastern Standard Time).
Also read: Looking for a smartphone? Check Mobile Finder here.
How close will this asteroid come to Earth? Not too close. The distance has been measured at 8.9 times the moon's distance from us.
How fast is the asteroid flying? According to EarthSky, asteroid 2016 AJ193 is flying at a speed of 58,538 miles per hour, which is something like almost 100,000 kilometres per hour (94,208 kmph actually). That is just over 26.17 km per second.
Can the asteroid be seen with the naked eye? Sadly, that is not possible. It is too far away for the naked eye to spot. However, those with telescopes should be able to see it and that includes amateurs too, reports EarthSky.
How big is this asteroid? It is 1.4 km wide, which translates to just under a mile. However, it is not reflective and is in fact, quite dark.
What is the asteroid's orbit and is there any reason to worry in the future? The asteroid travels around the Sun every 5.9 years according to EarthSky. It also says that this will be the closest flyby to Earth for the next 65 years.