iCloud for Windows version that let you sync Apple passwords is not available any more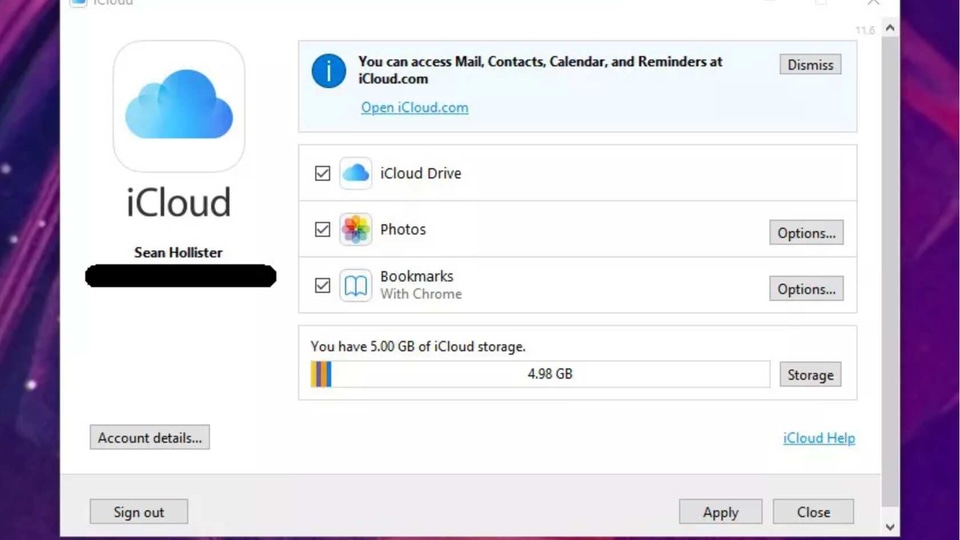 The roll out of this feature has not been smooth and it looks like you can no longer download the version of iCloud for Windows that allowed syncing of passwords between Apple devices and the Chrome web browser.
Apple's rollout of iCloud password sync on Windows has not been smooth and it has hit another hurdle. The version of the app that allowed you to sync passwords from your Apple devices with your Chrome web browser on a Windows PC, is no longer available.
The Version 12 of Apple's iCloud for Windows app that was released last week with support for this feature, however, the Chrome extension that could make it work was not available until two days ago, according to the Verge. Now, reports have it that the Version 12 is no longer available on the Windows Store and you only have 11.6 available.
Also Read: Apple makes password managing easier on Chrome for Windows users
The changelog on the Windows Store still states that the password syncing functionality is available though, however, if you download it, you'll still see it is the 11.6 version without the password sync option. This was verified by The Verge.
According to The 8-Bit notes, the Chrome Extension that allowed the iCloud version for Windows to sync passwords is still available on the Chrome Web Store, at least for now. Anyone who is still on version 11 of the iCloud for Windows app will not be able to upgrade or take advantage of the extension though. However, if you are already on version 12, Windows will not downgrade you to the older version.
It is not clear why Apple has pulled the update. The reviews for the Chrome extension are not good and many of the users have reported that it doesn't work on Mac, which it is not designed for, by the way.