IFA 2012 tech fest: Top 10 gadgets
Fresh off a legal battle with Apple, Samsung is announcing a new version of the Galaxy Note, an offbeat, oversized smartphone that's become a surprise hit. Samsung, the world's largest maker of phones, is revealing the Galaxy Note II at a trade show in Berlin.
07 Sep 2012, 11:37 AM IST
in news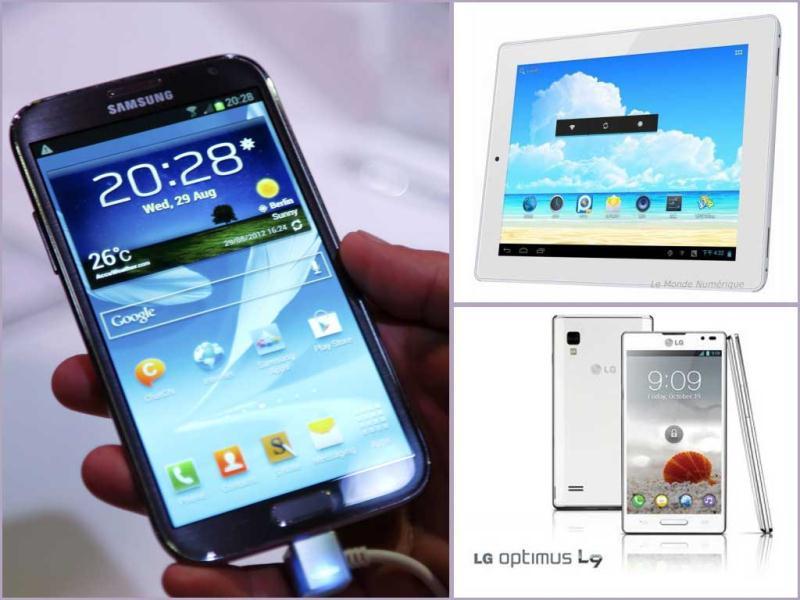 The Consumer electronics trade show, IFA 2012, concluded with a record number of product launches and visitors during the 6-day event. From the popular Samsung Galaxy Note II to the touch-screen fridge by Haier, tech companies unveiled many new gadgets and home appliances.
Here's our pick of the top devices launched at show.
Samsung Galaxy Note II
Fresh off a legal battle with Apple, Samsung is announcing a new version of the Galaxy Note, an offbeat, oversized smartphone that's become a surprise hit. Samsung, the world's largest maker of phones, is revealing the Galaxy Note II at a trade show in Berlin.
Unveiled at the ongoing consumer electronics fair in Berlin, the updated version of Samsung's popular Galaxy Note, the updated version comes with a larger 5.5-inch Super AMOLED HD screen, Android Jelly Bean, and S Pen - its signature feature. It is powered by a quad-core processor clocked at 1.6GHz, has 2GB RAM and 16GB or 32 GB storage with support for microSD card. Other features of the device include an 8MP rear camera, a 1.9MP front camera and a 3,100mAh battery.


Lenovo Ideatab S2110
The S2110 tablet can be attached to a keyboard dock, giving users the choice of switching between a tablet and a notebook at will. The tablet features a 10.1 inch IPS LCD display with a 1280x800 rez, boasts 10 finger touchscreen abilities and a Qualcomm 806A/8260A 1.5GHz dual-core processor, 32GB of eMMC internal storage, 1GB LP-DDR2 memory and a projected 10 hours of battery life (20 with the keyboard dock).
Haier launches range of Android tablets, smartphone
The tablet also features a rear-facing 5 MP camera with Auto Focus and LED flash as well as a 1.3 MP front-facing camera. The tablet runs Android 4.0 Ice Cream Sandwich and has a starting price of $399.


Sony Xperia T
Sony unveiled its new generation of Xperia smartphones at Berlin's IFA, including two models that are NFC-enabled. The brand's Xperia T, V and J models are all expected to hit stores by the end of the year. The Xperia T's specs include a 4.6 inch screen, a 1.5GHz dual-core processor and a 13 MP camera.
UNVEILED: Sony's James Bond-endorsed Xperia line
The Xperia V is slightly smaller (4.3 inches) but offers increased resistance to water. The only other differences between both models lie in their color schemes. The new line currently runs on Android Ice Cream Sandwich, which should soon be updated to Jelly Bean. Sony was quick to point out that James Bond himself uses an Xperia T in Skyfall, which is expected to hit theaters on October 26.

The Xperia T and Xperia J will launch in October, and the Xperia V is expected in late 2012.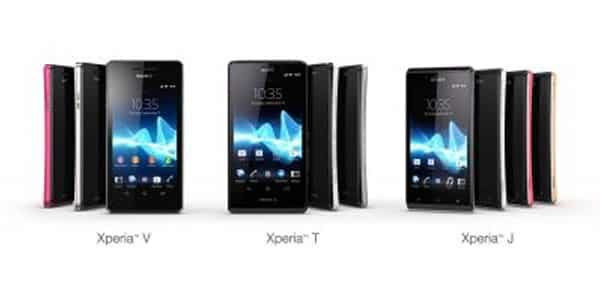 HTC Desire X
HTC has announced a new edition to their Desire line of smartphones at consumer electronics show IFA in Berlin, Germany, which opens to the public Friday. The Desire X sports a 4 inch Super LCD WVGA 800x400 screen, boasts a 1GHz Qualcomm Snapdragon processor and 768GB of RAM, a 5 MP camera and runs on Android 4.0 Ice Cream Sandwich.
Samsung launches world's slimmest laptop @ ₹ 1.2 lakhs
The HTC Desire also runs HTC Connect, the company's media streaming system, that can connect the device remotely to compatible speakers over Wi-Fi. The phone will be available in 'selected markets' across Europe, Middle East, Africa and North America in September. HTC has not confirmed any prices but the phone's relatively low specs should put it on the more affordable end of the smartphone spectrum.
Haier's interactive fridge
Haier unveiled its vision for home appliances of the future, including a transparent, interactive fridge, at this year's consumer electronics show IFA in Berlin. The innovative transparent interactive refrigerator revealed by Haier at IFA is currently in the prototype stage. The tall fridge boasts a tactile screen that, upon contact, becomes transparent, allowing the user to see its contents without having to open the door.
Items placed inside the fridge can also be registered to the device therefore allowing it to track information such as expiry dates and allowing the fridge to essentially manage its own stock. In addition the fridge can also offer recipe suggestions based upon the ingredients registered as inside.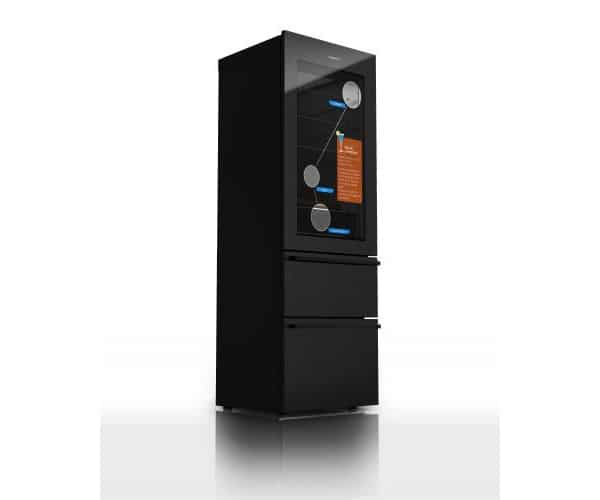 Sony 84-inch 4K TV
Sony has unveiled its first BRAVIA 4K LCD TV XBR-84X900 at this year's IFA consumer electronics event in Berlin.
After much speculation earlier in the week, Kazuo Hirai, President and Chief Executive Officer at Sony, revealed the breakthrough television at Berlin's IFA, which opens to the public August 31. The 84 inch TV can display a huge 4,096x3,072 pixels -- four times the number in a normal HD -- a display which is known as 4K, features long vertical speakers on either side of the screen and has 3D capabilities.According to the announcement, the TV will be available 'by the holiday season' though no exact dates or pricing details were given. LG debuted what it claimed was the world's first 84 inch Ultra Definition 3D TV at an event in Seoul on August 22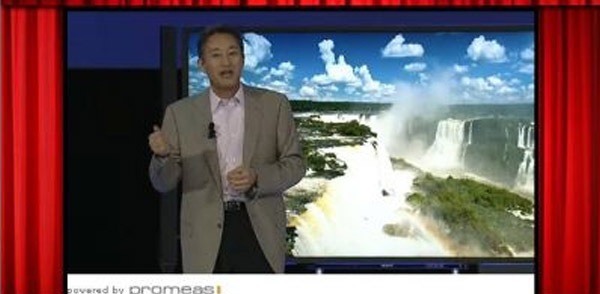 Dell XPS 10, 12, 27

The three devices, all designed for Windows 8, range from the handheld 10 inch tablet XPS 10, to the convertible tablet / Ultrabook XPS Duo 12 and the AIO (All-in-One) PC, the XPS One 27.XPS 10 is a 10-inch tablet is built to support WindowsRT (essentially a different version of Windows 8 designed for mobile/ tablet devices) and comes in at about 10mm thick. XPS Duo 12 is billed as 'two devices in one' due to its ability to change from a laptop to a tablet thanks to the device's flip 12.5 inch touch screen which either serves as a tablet surface or as a conventional laptop screen. XPS One 27 is not a new AIO PC but rather an updated version of the XPS One 27 with touchscreen technology and with Windows 8 in mind. All of the above devices will be out 'when Windows 8 is available at the end of October.' More details on specs and pricing are expected to follow.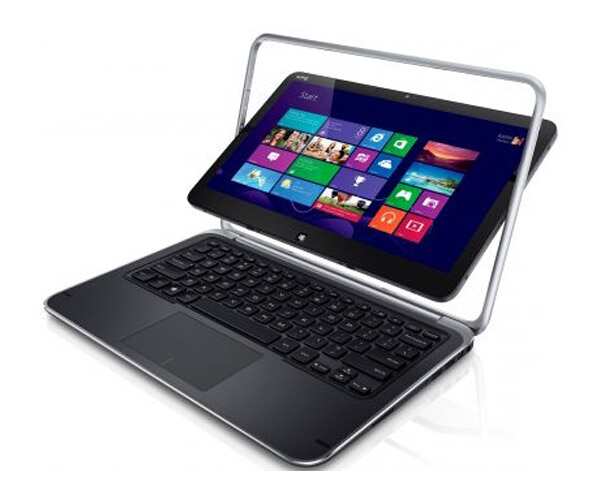 LG Optimus L9

LG unveiled an addition to the company's affordable L- Series called the L9. The mid-level spec smartphone boasts a 4.7 inch IPS panel display, a dual-core 1GHz processor (no further details are yet available), 1GB RAM, 4GB on board storage, a camera that is a 5MP/VGA combo packed into a 9.1 mm thin body running Android 4.0 Ice Cream Sandwich. The slim device will also come with a pre-loaded bespoke version of the QTranslator app, which uses optical character recognition technologyt to translate from over 40 languages, including those with non-roman literals, into the language of your choice from 64 user languages. LG revealed high-end Optimus G on August 28, just before the start of IFA.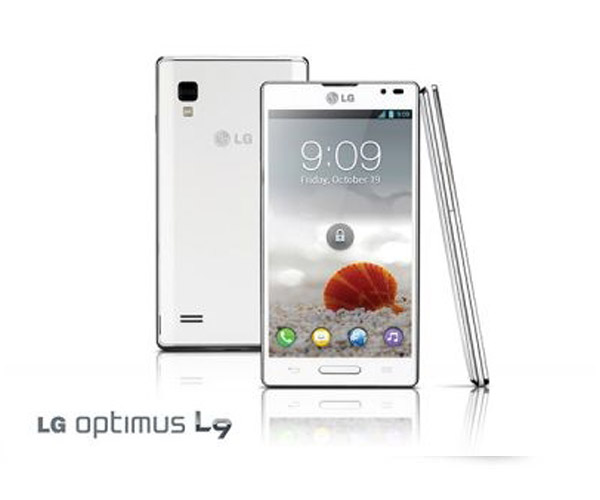 Samsung Galaxy Camera
Samsung showcased the Galaxy Camera at IFA in Berlin. The Samsung Galaxy Camera runs on Android 4.1 Jelly Bean and features a crystal-clear 4.8 HD LCD capacitive display. It also boasts a 1.4GHz quad-core processor, Wi-Fi, 3G and 4G connectivity. The rear of the camera features a touchscreen display with access to Google's Play Store, enabling users to download apps, while the front of the camera features a retractable lens with a 21x optical zoom and a 16MP backside illuminated sensor.
The device also features photo-sharing options, allowing users to upload their photos to the cloud, and 10 preset picture modes. The device can also recognize faces and tag photos automatically which users will then be able to edit on the camera's rear touchscreen display. The Samsung Galaxy Camera is expected to hit stores in the fourth quarter of this year and will be available in black and white.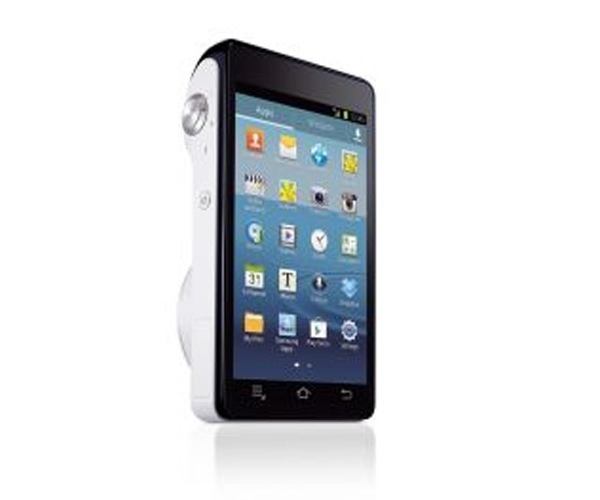 Samsung Ativ S
Samsung became the first handset maker to announce a smartphone using Microsoft's latest mobile software, making its surprise, hurried announcement just days before the highly anticipated launch of Nokia's version. The Ativ S is the world's first smartphone that runs Windows 8 and features a 4.8 inch Super HD Amoled display and packs a 1.5GHz dual core processor.
The Ativ S also boasts a rear-facing 8MP camera with auto-focus and a 1.9MP front-facing camera; the device can also support NFC (Near Field Communication) technology and will come in both 16GB or 32GB storage versions.
(Images and Text compiled from AFP Relaxnews)