Important to build 'confidence' in technology, says IBM's Sandip Patel
What role technology will play in the post Covid-19 world? And what about the artificial intelligence? We speak to IBM's Sandip Patel on a variety of topics.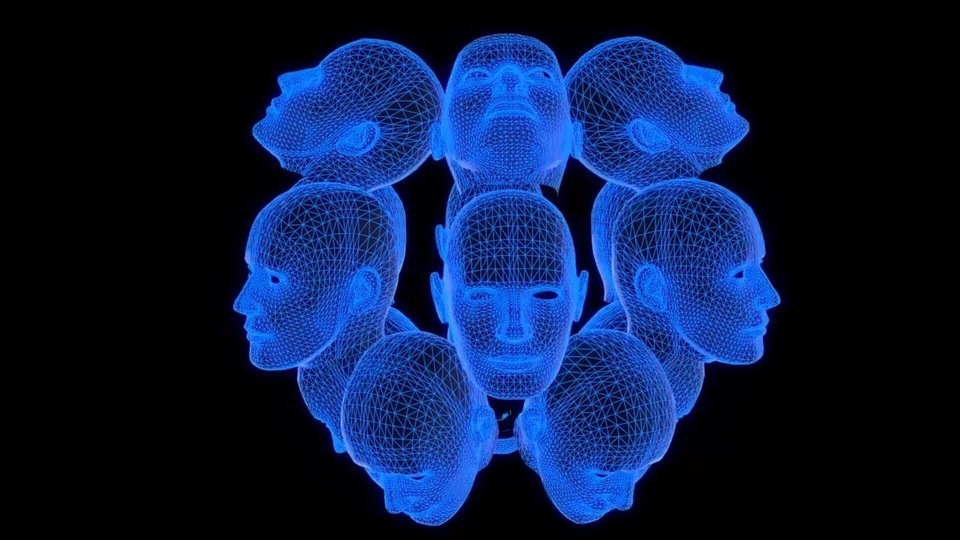 Everyone is betting big on technology to help the world get back on track following the Covid-19 pandemic. From governance, business to basic communication and collaboration, technology is set to lay the foundation of what will be the New World Order.
If we are forward-looking, we will have to explore and ramp up cutting-edge technologies such as artificial intelligence, machine learning, and cloud computing, among others. We spoke to Sandip Patel, General Manager, IBM India & South Asia, to discuss the potential role of technology in the new world and other relevant issues.
Patel also shed light on the company's ambitious supercomputer programme to help researchers fight the Covid-19 pandemic. Here are the edited excerpts.
Everyone is talking about using technology to counter Covid-19. How technology can help? What are the potential and limitations?
As we come together to weather the COVID-19 storm and reboot ourselves for new world order, we must acknowledge the fact that technology has been the foundation to tide through these unprecedented times.
We are witnessing a few fundamental shifts in the industry today:
First, we are seeing the hyper-acceleration of digital ecosystems touching every aspect of our lives. Second, there are new business models emerging – driving cost efficiency, agility and built on a foundation of trust. We are also seeing a shift towards the 'botification' of the economy, intelligent automation and artificial intelligence to build resilience into these business models. Lastly, a truly defining shift – the emergence of a network economy that is defining a whole new way of working and interacting with people.
Technology has emerged as the 'sutradhar' - helping businesses navigate through these three fundamental shifts by powering a new work paradigm; driving innovation for the greater good, and building sustained resilience.
Network economy, the world of virtual interaction, increased need for data and analytics to find solutions that remain important for businesses and people, Artificial Intelligence (AI) to enhance Customer engagement, Cloud for scalability, Security solutions, etc - organisations now have the potential to use them more thoroughly, not only to meet immediate needs but also to ensure greater adaptability and future resilience.
Most importantly, as we leverage technology, it is important to build 'confidence' in technology - Trust that it will work with reliability; trust – that it will protect data and privacy; trust – that connectivity is safe. This is GoodTech in action and GoodTech is driving innovations that are needed today - Transforming society, people and industries.
Artificial Intelligence is said to help countries fight the pandemic, but why it could not predict the scale? Did we overestimate AI?
The success of AI is tightly related to data availability and that too with a good degree of quality. Fundamentally, epidemics (and therefore pandemics) are hard to model because of their inherent complexity, and their unpredictable and unique behaviour. This is also the reason, why different geographies need different responses. In the absence of such fundamental data, it is difficult to model any complex illnesses, let alone this pandemic. However, look at the other side of this story. The data that is available so far is getting harnessed through AI and put to use in many ways. Whether it is helping the frontline workers with information, assisting scientists to model the virus or assisting drug companies in drug discovery.
ALSO READ: This Delhi-based startup uses AI for smarter monitoring, video analytics
Let me give you a few examples of AI in action in these times. In India, we are working with government agencies, healthcare organizations and academic institutions throughout the world to use AI and put critical data and information into the hands of citizens. Most recently, The Indian Council for Medical Research (ICMR) collaborated with IBM to implement Watson Assistant on its portal to respond to specific queries of front line staff and data entry operators from various testing and diagnostic facilities across the country on COVID-19.
The Andhra Pradesh National Health Mission launched a Watson virtual agent (called Watson Assistant for Citizens) to provide COVID-19-related information in English, Telugu and Hindi to citizens on the response efforts and measures by the Government on its portal of Department of Health, Medical and Family Welfare. Further, the AI-enhanced interactive 'Incidents Map' of COVID-19 data & stats in IBM's The Weather Channel app & weather.com is helping our users stay informed of the ongoing pandemic.
ALSO READ: AI can now predict which planetary systems will survive
Can you tell us more about your supercomputer programme? Are they being used in India as well?
To fight the COVID-19 pandemic at a global level, IBM, in collaboration with the US Department of Energy launched the COVID-19 High-Performance Computing Consortium - that brought together Government, Industry and Academia to fight coronavirus with all the tools including some of the sophisticated supercomputers ever built. This consortium has made available 400 petaflops of computing power (for free) to researchers and scientists everywhere, accelerating their efforts to understand COVID-19, its treatment and potential cures. The consortium recently approved NIT Warangal to run an experiment on the COVID-19 Supercomputer. Their experiment will study the dependence of structure and dynamics of novel SARS-CoV-2 on temperature and humidity in the atmosphere.
ALSO READ: IBM supercomputers to be used in the global fight against Covid-19
Faculty at NIT Warangal are studying the impact of atmospheric conditions mainly the temperature and humidity and try to unravel if the virus undergoes any biophysical changes with change in atmospheric conditions. This study would open a new dimension in the characterization of SARS-CoV-2 and future corona family class of viruses in prevention, categorization and drug designing aspects. The NIT Warangal Experiment was the first project to be selected from India by the consortium in April. Since then the consortium has selected 4 more projects from India including one from IIT Delhi which will be conducted in partnership with IBM Research India team. The IBM- IITD researchers will study effects of Covid-19 on every cell in the human body, this involves complex computations which can only be performed on a powerful supercomputer.
In another project by Novel Techsciences, India selected by the HPC consortium, they will use the supercomputing power to identify phytochemicals from Indian medicinal plants that can act as natural drugs against the protein targets in SARS-CoV-2. The ultimate goal is to develop a prophylactic treatment regime to control the pandemic.
What role India and its tech ecosystem are going to play in the post Covid world?
To meet the global challenge of COVID-19, we need to come together as a community, we can find our way through the pandemic and rebuild and recover. We should look at this as an opportunity to develop new solutions, new ways of working, and new partnerships that will benefit organizations and the people -- not just today, but for years to come.
We are working very closely with the developer community to support them to create innovative solutions and platforms. For example, we recently announced, WOMEN CO[vi]DE WARRIORS, an all-Women Hackathon in partnership with Sequoia Capital to bring together an all-woman 'power force' from the technology world to envisage and create solutions to accelerate return to the 'New Normal'.
We also announced the top three initial solutions for this year's Call for Code challenge that has the potential to contribute to COVID-19 response efforts. One of the winners is from India- Are you Well?: The Are You Well? app, created by an India-based team at global design and engineering company Altran, is designed to be a comprehensive medical assistance system that could reduce the stress on over-taxed medical systems.
We believe that the entire ecosystem including government, academia and industry bodies needs to work in conjunction to be better prepared and build resilience.
Follow HT Tech for the latest tech news and reviews , also keep up with us on Twitter, Facebook, and Instagram. For our latest videos, subscribe to our YouTube channel.
First Published Date:
28 Jul, 04:02 PM IST
71595931969354
NEXT ARTICLE BEGINS