InFocus Vision 3 first impressions: A full-screen phone with dual-rear camera at ₹6,999
Priced at ₹6,999, InFocus Vision 3 comes with 5.7 HD+ display, 4,000mAh battery, dual-rear camera and facial recognition for biometric authentication.
19 Dec 2017, 06:25 PM IST
in news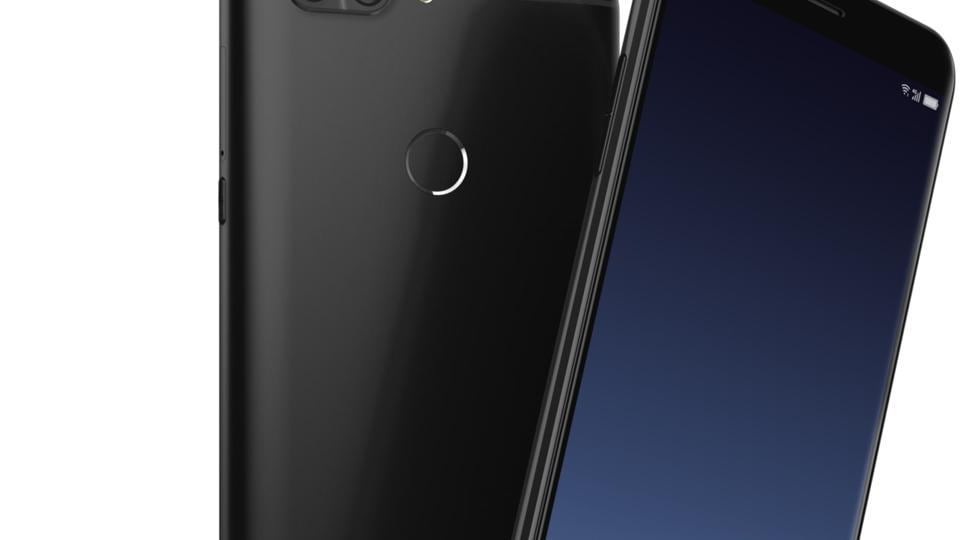 Edge-to-edge phones have become a hot trend in 2017, with more and more affordable phones supporting the feature emerging in the second half of the year.
Micromax, however, massified the display technology with its Canvas Infinity, a full-screen phone under ₹10,000. Now, InFocus has joined the bandwagon with its latest Vision 3, and just like Micromax, it is targeting the masses with a price tag of ₹6,999.
Apart from the screen, the company has also incorporated its own version of FaceID, another gimmicky feature that the likes of Vivo, Apple and OnePlus have implemented on recent phones. Will FaceID become a standard biometric authentication feature? Well, only time shall tell that.
Nevertheless, looking at the trend, one knows that at least the 2D face-mapping feature is going to make its way to more Android phones. They aren't as advanced as iPhone X's FaceID, but work nonetheless.
We spent some time with InFocus' latest Vision 3 smartphone at the launch event in Delhi today. Here are our first impressions of the smartphone.
Let's talk about the design first. InFocus Vision 3 looks strikingly different from other entry-level Android smartphones, thanks to an 18:9 display on the front. As far as the full-screen gimmick goes, it's not completely bezel-less, although no phone is. In case of InFocus Vision 3, there's a fair amount of bezel on top and bottom and is a little narrow on the side.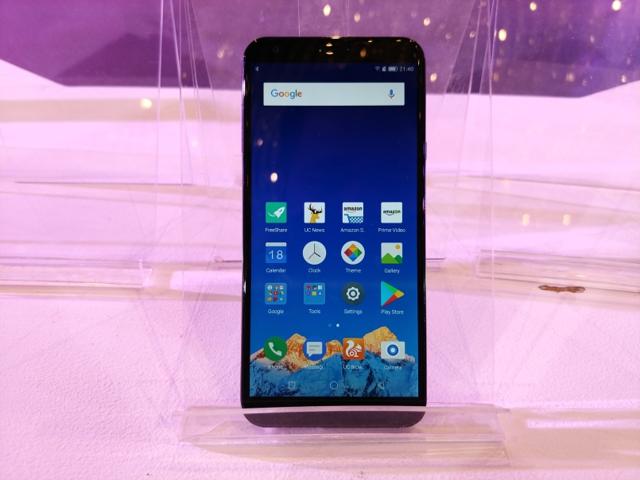 While the top houses the front camera sensor, the bottom bezel is completely bland as it has on-screen navigation buttons. The volume buttons are on the left whereas the right edge houses the SIM + MicroSD slot followed by lock/unlock/power buttons. All these are comfortably within reach. It looks taller in your palm, but that's the case with all edge-to-edge panels.
InFocus Vision 3 comes with a curved plastic back panel that looks no different from other Android smartphones in this category. The back houses a dual-camera setup on the left corner along with LED flash, followed by a fingerprint reader and InFocus branding at the bottom. Speakers are located on the right corner at the bottom, an odd choice for positioning speaker grilles. We are yet to find out if that location gives any advantage over the phones that have speakers at the bottom or the base. That said, we did try out the speaker at the demo zone, and were quite satisfied with the sound (well, decibel) quality.
For ₹6,999, InFocus Vision 3 seems like a well-designed phone, but based on my brief experience with the phone, I'd rate the Canvas Infinity a little higher. But don't take these words as my final verdict.
That said, InFocus Vision 3 also steps up the game with a dual-camera setup which consists of a 13-megapixel sensor and 5-megapixel sensor. It is also one of the most affordable phones in the market to offer dual-camera functionality. It lets you take wide-angle shots as well as those with DSLR-like bokeh effect (shallow depth-of-field).
There are a bunch of camera features bundled with the camera, such as picture-in-picture mode, HDR, multi (collage), finger capture and time lapse, among others. Its other features are beauty mode and watermark. It has an 8-megapixel front-facing camera for selfies.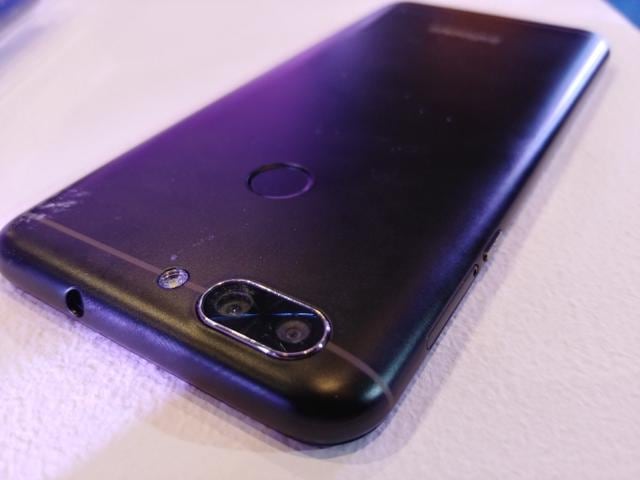 As far as performance is concerned, InFocus Vision 3 relies on a 1.3GHz MediaTek processor coupled with 2GB of RAM. The smartphone runs on the dated Android Nougat-based Smile UI out-of-the-box. While there was no lag or stutter during our brief usage, the propriety user interface is an extensively customised version of Android. A custom ROM is something that never bothered me, but having grown accustomed to the stock Android-like experience, the Smile UI felt a bit off. Though it did not lag at any point, it felt slightly underwhelming in comparison with Huawei's EMUI or Xiaomi's MIUI.
Customisation, however, has allowed InFocus to add a bunch of software-based features such as screen-recording. It also supports split-screens, a native Android Nougat feature that is now coming to entry-level phones. In my opinion, the split-screen mode makes a lot of sense for full-screen multimedia-centric smartphones.
Other software-based features of the phone are dual-app space, which lets you run dual accounts of social networking applications such as WhatsApp and Facebook. We could not try out the highly advertised FaceID feature on the demo unit, but it seemed to work fine on a company executive's device. A glance was enough to unlock the phone, despite mediocre light conditions.
Overall, InFocus Vision 3 looks like a solid entry-level smartphone. The inexpensive price tag, accompanied by edge-to-edge display, 4,000mAh battery and a dual-camera setup, gives it an edge over competitors such as Xiaomi Redmi 5A, Redmi Y1 and Micromax Canvas Infinity.