Jack Dorsey exit, Parag Agrawal elevation may signal push into cryptocurrency at Twitter
Jack Dorsey departure and the choice of Parag Agrawal as successor may signal a fresh push into cryptocurrency like Bitcoin.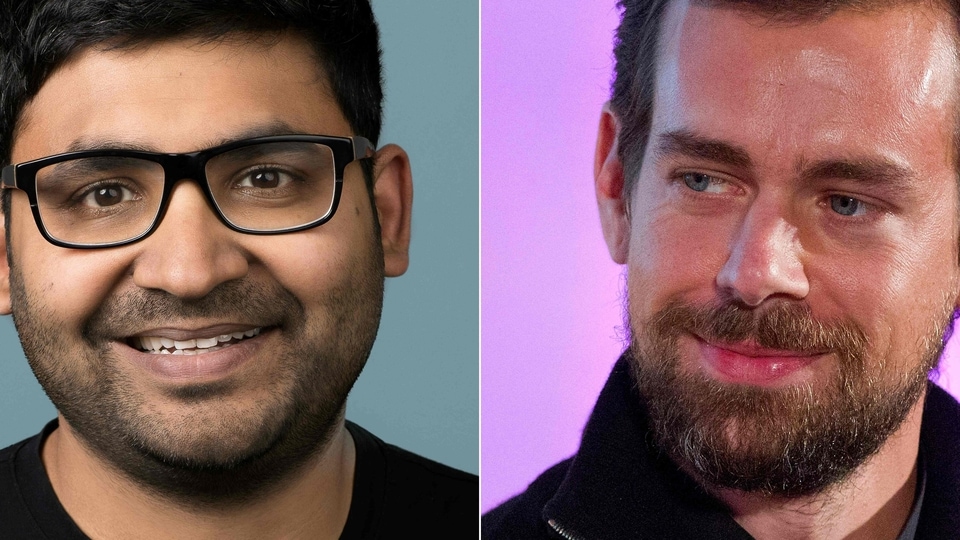 As influential as Twitter has been in our society, it could have been an even bigger business if Chief Executive Officer Jack Dorsey had figured out how to capitalize on short video — a format that went on to make TikTok a social media sensation. Bloomberg Opinion senior columnist Tim O'Brien was joined by Kurt Wagner, who covers Twitter Inc. for Bloomberg News, for a wide-ranging discussion on Twitter Spaces about Dorsey's legacy after he abruptly resigned this week as CEO of the platform to be replaced by Indian-origin Parag Agrawal. In the transcript below, lightly edited for length and clarity, Opinion technology columnist Tae Kim leads a conversation that includes how Dorsey's dual role as CEO of both Twitter and Square Inc., and his obsession with cryptocurrency, might have influenced his decision.
Tae Kim: What did you first think when you heard Dorsey was stepping down?'
Tim O'Brien: I felt this was long overdue. If you're the CEO of two companies, you're not really the CEO of any company. I've always wondered about the sense of yourself as a manager and how serious you are about the vision and the employees at both companies if you're claiming to be able to manage two high-profile companies effectively. Jack famously basically invented Twitter when he discovered he could use text messaging as the spine for a robust digital media and communications platform. But I don't think Jack ever had his vision for where he wanted to take it and what he could do to improve the quality of the service and in the lives of users on Twitter. I say this as a passionate Twitter user. [Twitter] breaks down walls among people, but for the most part, it's been the province of journalists, celebrities, politicians and athletes with some interesting subgroups as well. But it hasn't been proven yet that it can grow up and continue to thrive in a competitive world.
Kim: Why is Dorsey exiting now? Is Square more interesting for Jack, and does it relate to his obsession with cryptocurrency and bitcoin?
Kurt Wagner: I do wonder if maybe the fascination there has finally pulled him away, thinking his time might be better spent working on stuff like that. [Crypto] doesn't necessarily fit as clearly into Twitter's future as I think it does with Square's. As far as I know right now, this was a decision that Jack made. He was not pushed out, but activist investors were taking a run at Twitter as recently as last year. It has been a couple of tough quarters in a row from the business side.
O'Brien: I think more reporting has to be done about Jack's relationship with the board and what steps the board took to protect the company and its future from a manager who had divided his attention among too many things. I would love to know more about how much of this was voluntary and how much of it was Jack being put on the plank.
Kim: What do you think is Jack Dorsey's legacy?
Wagner: When you look at Twitter's business, things are as good now as they've ever been. The issue is that it's never really been as great of a business as I think a lot of people had hoped, given how influential Twitter is as a service. This [platform] was and is the service of choice for the most influential people in the world. It's where the President of the United States spent four years making statements, and there was always a feeling that Twitter was underperforming from a business standpoint because of that. If this is the place that has the influence it does, shouldn't there be a better business surrounding that?
O'Brien: I honor a lot of where I think Jack's values resided in terms of Twitter trying to be a responsible platform in a chaotic world amid all the chaos of the Trump era and the abuses the platform was subjected to, but also the real communication breakthroughs it had. It's done a lot of good things, and I think Jack Dorsey made decisions sooner than Mark Zuckerberg did about what were acceptable interactions, what was disinformation and what was propaganda, and where the fault lines resided around all of that. I think he wanted the platform to be a force for good, and from a journalistic standpoint, I really honor that.
Wagner: Vine might be the biggest product miss of Jack's tenure at Twitter, in part because he was super instrumental in the actual acquisition of Vine and was a big believer in it. You look at what TikTok has become, and where Instagram has gone with Reels, and think to yourself that Twitter was there first. Twitter had Vine, which was this short-video concept with creators, and they didn't get it done. To say it was a missed opportunity is a dramatic understatement. I wonder how different the landscape of social media would be if they'd kept Vine and figured out a way to make that happen.
O'Brien: If you don't — day in and day out — do the hard work of making the business run better, protecting the livelihoods of your employees and really executing on a long term vision in a competitive and relentless way, then you're done, I think, in almost any business. The comparison of TikTok and Vine is a really rich one.
Kim: It seems like Wall Street is disappointed the new CEO isn't an external product visionary. What do you think new CEO Parag Agrawal's background can bring? What does it mean for Twitter's primary strategy?
Wagner: Parag has been at Twitter for more than a decade. What's most interesting is really what he's been doing in the last year or so. You may be familiar with Bluesky, which is this vision for a decentralized social network that Jack Dorsey has. Parag was the one internally leading that until they found someone to run it, because it's no longer part of Twitter, it's an external project — but that was something Parag did.
He leads the crypto and blockchain unit that Twitter is just starting up. He has a lot of technical expertise and [experience in] the types of things that Jack Dorsey is super interested in. I find it interesting that this is the direction they went instead of [choosing] a consumer-product person. The fact that Parag is in this role now and Jack talks about blockchain and crypto so often makes me wonder if there's going to be a more dramatic push toward [crypto] in the near future.
Kim: Do you think this has any implications for social media regulations or politics? I thought one of the benefits for Jack was that by stepping down, he doesn't have to testify before Congress anymore — something that he's done many times the last few years.
O'Brien: I don't think the issues Jack had to navigate around free speech and responsible usage are going to disappear. Those are going to still stay with the company. To the extent that Jack had a strong spine and a good moral code about trying to monitor disinformation and misinformation on Twitter, that could be up in the air. That feels like a possible change. But we'll have to wait and see. Otherwise, I don't think any big regulatory issues are shifting because of his departure.
Kim: Any final thoughts?
Wagner: Very few people I ever talked to dislike Jack. They think his heart's in the right place, he has the right morals, he's someone people like working for. The challenge is: Is he a great CEO for a publicly traded company? I don't think the answer has always been yes. So that's where his legacy is tough because how do you measure Jack and how do you measure his successes? He's obviously an incredible inventor, he's made a ton of money and he's done things that very, very few people in the history of the world have done. But that doesn't necessarily always translate to being a great CEO of a company that has to report earnings every quarter.
O'Brien: I'll still be on Twitter.
This column does not necessarily reflect the opinion of the editorial board or Bloomberg LP and its owners.
Bloomberg Opinion provides commentary on business, economics, politics, technology and markets.
Follow HT Tech for the latest tech news and reviews , also keep up with us on Twitter, Facebook, and Instagram. For our latest videos, subscribe to our YouTube channel.
First Published Date:
01 Dec, 08:15 AM IST
71638325892744
NEXT ARTICLE BEGINS