LaLiga Tech unveils digital sports solutions services, announces new World Padel Tour deal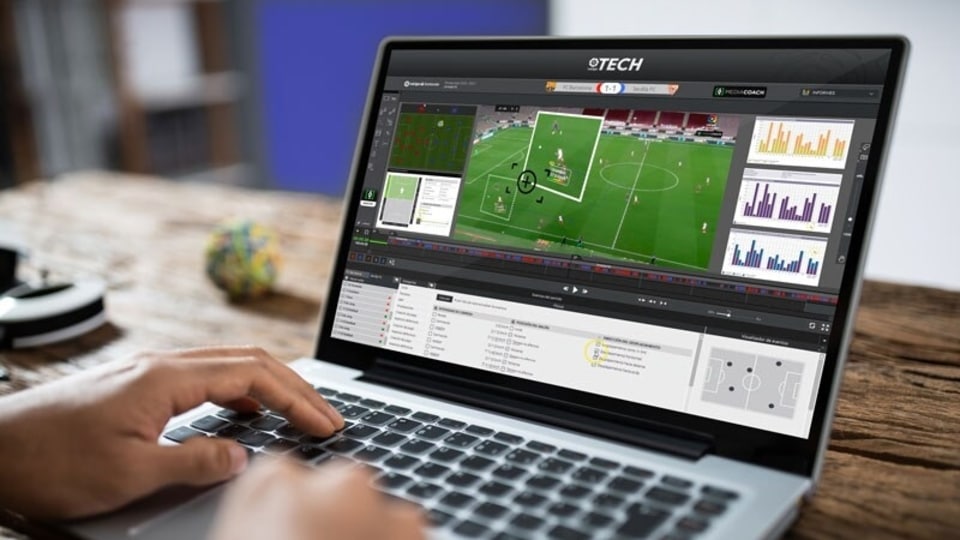 LaLiga Tech, the technology division of Spain's topmost football division has launched a suite of technology solutions for the sports and entertainment business, covering content enhancement, competition management and fan engagement.
LaLiga Tech has announced a new set of digital sports solutions services as part of the first launch from the technology division of Spanish football's topmost football division. The company on Tuesday revealed that it was launching these digital services to help businesses in the sports and entertainment industry through solutions designed by LaLiga Tech.
At the launch event on Tuesday, LaLiga Tech revealed that it had spent the past few years working on developing technology which it had been using for its own business and clubs – these services will now be offered to other businesses as part of the company's digital ecosystem. LaLiga Tech also announced two partnerships with companies in the sports and entertainment industry alongside the launch of its technology solutions suite.
Also read: Looking for a smartphone? Check Mobile Finder here.
As part of the LaLiga Tech solutions, the company will offer three main services and solutions – fan engagement, content enhancement and competition management. Fan engagement will allow companies to launch proprietary OTT streaming services with analytics to understand viewing patterns, multi-channel fan engagement campaigns, apps and web platforms including fantasy gaming. The service will also allow companies to set up digital venue access, and personalise in-venue experiences, which appear to be timely in a post-COVID world.
Meanwhile, the content enhancement services from LaLiga Tech are designed to bring in real-time data from matches to generate advanced statistics for coaches, which can also be used by broadcast partners. This is called Mediacoach, and offers in-match real-time data and statistics. Content protection will also provide a global content monitoring system which LaLiga Tech claims will be able to "instantly detect and remove illegal content" like audiovisual piracy or brand counterfeiting and the company revealed during the launch event that it is also working with law enforcement and pursuing legal means to tackle illegal content online.
The third service announced by LaLiga Tech is called Competition Management and it allows organisations to analyse and study data in real-time across the ecosystem of products, with data analytics. These include artificial intelligence for optimising match calendars, platforms for uploading teams and kit selections and even systems to control and manage financial processes. LaLiga Tech also said that all of these services are tied to a single ecosystem that will allow for interconnection to make it easy to integrate and deploy across companies.
LaLiga Tech also announced that it had confirmed a partnership with World Padel Tour that will see the firm become the technology partner and build services that are aimed at helping it reach a larger audience and to generate new experiences for fans across platforms. Meanwhile, the company also revealed that communications firm Millicom has also signed an agreement with LaLiga Tech for its content protection solution. LaLiga Tech will monitor online platforms for matches in Costa Rica's Liga de Fútbol de Primera División (Liga FDP) for illegal content streaming as part of the anti-piracy agreement.