Meet BlueJeans, the video calling platform that's going to help Airtel take on JioMeet, Zoom
Airtel has partnered with BlueJeans, a Verizon-owned video conferencing platform, to take on the likes of JioMeet and Zoom in India.
14 Jul 2020, 02:39 PM IST
in news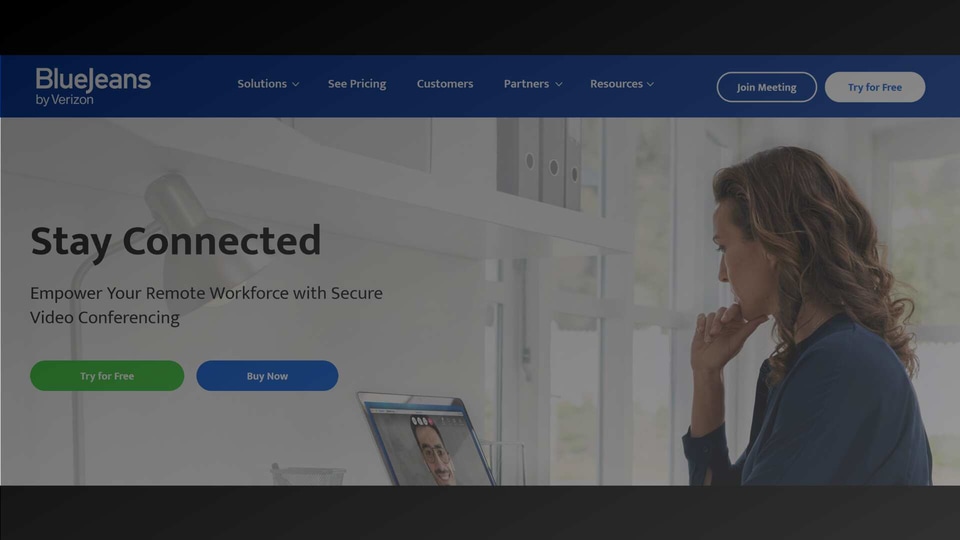 BlueJeans is in the news today. Airtel has partnered with this Verizon-owned video conferencing platform to take on the likes of JioMeet and Zoom in India. Airtel BlueJeans will be available only for enterprise customers once launched, unlike JioMeet that's available for all users.
BlueJeans is not a new platform, before being acquired by Verizon (which happened in 2011) it was called BlueJeans Network and was founded in 2009. The company is headquartered in San Jose, California.
Pretty popular otherwise, BlueJeans has been one of the go-to apps for people over the lockdown to keep in touch with friends and family and also work colleagues. BlueJeans is a cloud-based service that can be used across multiple devices and utilises conferencing solutions like Google, Microsoft Lync and Cisco.
BlueJeans offers collaborative videos, audio and web conferencing and also allows users to host live streams and other interactive events.
Known to be simple to use, BlueJeans allows users to "schedule, join and host one-touch meetings in just six seconds" across devices. Besides this it also comes with HD video and Dolby Voice audio support.
Now, BlueJeans has an initial free trial offer but for anyone planning to use it long-term will need to subscribe to one of the platform's membership plans. The Standard plan costs $9.99/month ( ₹753 approx) if you pay for a year and $12.49/month ( ₹942 approx) otherwise.
Then there is the BlueJeans Pro plan which is $13.99/month ( ₹1,055 approx) if paid for a year or $17.49/month ( ₹1,319 approx). For the BlueJeans Enterprise plan, you need to get in touch with the company for a quote.
On the Standard plan, BlueJeans allows up to 50 members per meeting, unlimited group meetings without time limits, unlimited one-on-one meetings and five hours of recording time for the meetings you host.
Pro users can have upto 75 members on a call and 25 hours of recording time along with Command Center Analytics, security and workstream collaboration features.
That Airtel BlueJeans will be meant for enterprise customers is understandable since this is not a free service to start off with. Airtel will be offering a free trial period once they roll the service out and then introduce the paid tiers. We have no information about how these tiers will be priced - but we will find out soon.