New technology is bringing new sound in the Indian music industry, says Nikhita Gandhi
Spotify recently launched a project called 'AmplifiHER' to highlight the spirit and personalities of women who are shaping India's audio ecosystem.' In light of this development, we talked to Nikhita Gandhi to understand the tools that she uses for producing music, challenges that women are facing in the music industry and ways technology can help address some of those issues.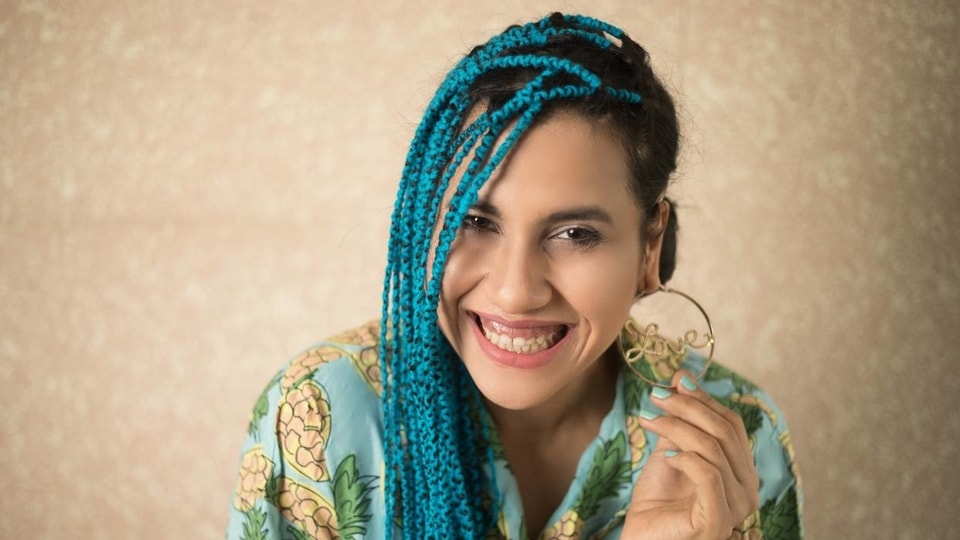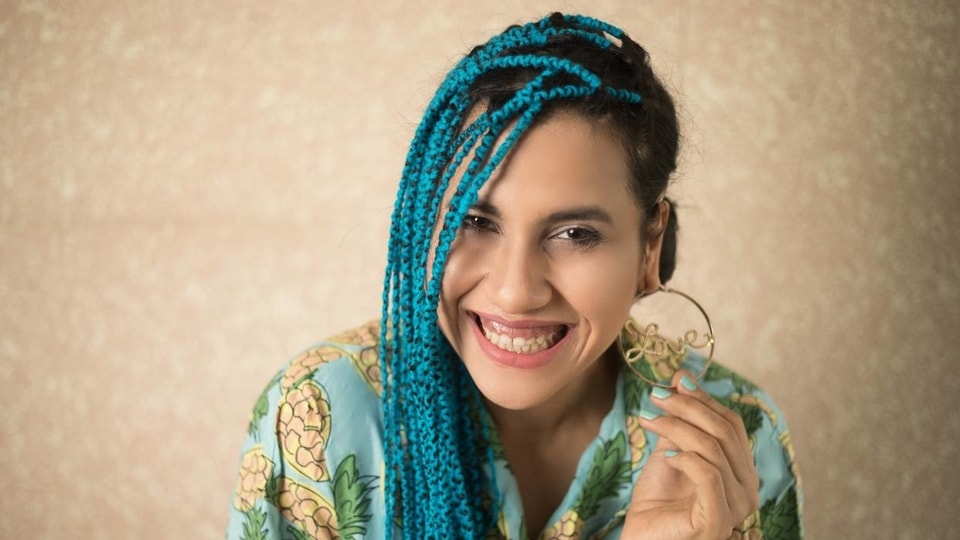 India is a country that is known for its rich and diverse music around the world and women artists have been a crucial part of this diverse culture. From evergreen voices like Geeta Dutt and Lata Mangeshkar to pop stars such as Alisha Chinai and Neha Bhasin to soothing soulful voices such as Alka Yagnik and Shreya Ghoshal, the Indian music industry has a rich heritage of diverse voices. While women singers have always been in the spotlight, they have been underrepresented compared to their male counterparts in other aspects of the music industry. This entails work profiles such as producers, music agents, songwriters and composers to name a few. It's not there isn't enough talent to fill in these roles, it's just that they haven't been highlighted enough so far.
To address this, Spotify recently launched a project called 'AmplifiHER'. With this project, the audio streaming giant aims to highlight 'the spirit and personalities of women who are shaping India's audio ecosystem.' Spotify says that as a part of this year-long initiative, it will bring together a talented group of women -- Nikhita Gandhi, Neha Bhasin, Shilpa Rao, and Asees Kaur to name a few -- who will share their insights and learnings in the form of career tips and masterclasses throughout the course of the year.
Also read:
Looking for a smartphone? To check mobile finder click here.
In addition to this, Spotify, as a part of its EQUAL and Sound Up program (that are also a part of AmplifiHER) will feature female artists and podcasters on its platform and give them tools to build their shows and showcase their talent.
In line with this development, we interviewed Nikhita Gandhi to understand the tools -- both hardware and software -- that she uses for producing music, challenges that women are facing in the music industry and ways technology can help address some of those issues. Here are snippets of our conversation with her...
Q. What got you interested in music and the tech aspects of music?
A. The first one's a little easier to answer. Being a half-bong kid from Kolkata, I was exposed to all things musical from childhood. I learned Hindustani and Odissi from a very young age and was brought up in a pro-music family of doctors, teachers, and artists. My grandparents had this great collection of records from Jagjit Singh and Citra Singh's live concerts to Frank Sinatra Live in New York.
The tech aspect is a little more interesting. I have always been one to not conform to the regular ways of doing things. I used to make up songs when I was around 10 years old and only knew how to play the harmonium then...As I grew older and learned more instruments, a bit more theory, and was introduced to DAWs (Digital Audio Workstations ) and production, I wanted to be able to know it all. It feels empowering to be able to produce, especially when you have such specific sounds and ideas in your head and it's usually hard to explain "tones" and "sounds" to another person. I would observe my friends using Logic, etc., and then try my own hand at using Paint and other software, I got hooked.
Q. What all tools do you use to make music and why? Could you share some of your favourite tools?
A. I usually produce my music on Logic. I have this tiny portable midi which I usually carry around to feed in my ideas on Omnisphere and other libraries. I think the libraries that already exist in Logic are pretty amazing and should not be underestimated. I usually use Cubase to record my vocals, as I find the interface more vocal-take friendly. I also enjoy slicing up loops and making new sounds and tones out of them.
Q. What are some of the most popular tech tools being used in the music industry right now?
A. In terms of software, I would say Autotune and Melodyne. I don't mean those sarcastically. Autotune or plugins like those are actually on almost every vocal take on a pop record (since the 80s) because there is a certain effect it adds on the vocals that makes it stick better to the track. Songs are so heavily produced that a little tuning is needed to make the vocals sound equally "produced". In hardware, there are too many preferences for various people.
Q. Could you share some of the tools that new and upcoming artists can use to start their journey?
A. If you are a Mac user, the basic and free Garageband is your DAW to start with. The new updates are incredible and make it come really close to Logic. Any basic soundcard and mic to lay down your thoughts and tunes. And once you've worked your magic and got the music you want to release, distributors have made it SO EASY to upload your music worldwide with a few clicks. As an artist I would highly recommend accessing and exploring your artist dashboards.
Q. What according to you are some of the advantages that artists today have compared to artists from the yesteryears as far as the infrastructure and ecosystem are concerned?
A. All of the aforementioned. Everything is so streamlined and accessible on the internet. All streaming platforms have artist dashboards as well which give insights into statistics on each and every song. I use the Spotify Artist Dashboard a lot to get a sense of how my music is doing.
Q. Do you think that music streaming platforms such as Spotify, have made it easier for artists to amplify the reach of their songs? If so, how?
A. Oh yes. I think the insights especially help the hit and trial method. Sometimes a song that I released on a whim, without thinking too much about its 'commerciality' does really well. Then the artist insights really help to understand and study it and see how to therefore be more consistent in sound and vibe. Also as mentioned, personal pitching is a huge bonus on Spotify.
Q. What are the challenges that women are facing in the music industry?
A. Honestly, I think none except the challenge of numbers. There weren't enough of us. And I say 'weren't' because I think the landscape has changed a lot, even in the last two years. So many great women out there are music entrepreneurs and raising the bar each day.
Q. Do you think technology can help in addressing some of these challenges? If so, how?
A. It is already. Each day I see more women in music. The other day, I walked into the studio for a dub and there was a woman engineer taking my session. Or, when I open my Spotify and I see a new female artist who has the most unique and amazing sound. It's the new age of the new technology that's bringing about this new sound.
Q. Artificial intelligence (AI) nowadays is being used for writing songs and making music. What are your thoughts on this?
A. I would say equal parts scared, excited, terrified, and very curious.
Follow HT Tech for the latest tech news and reviews , also keep up with us on Twitter, Facebook, and Instagram. For our latest videos, subscribe to our YouTube channel.
First Published Date:
02 Nov, 01:00 PM IST
71635829189768
NEXT ARTICLE BEGINS