NITI Aayog, Oracle to fight fake drugs in India through blockchain
NITI Aayog is using blockchain technology to bring more transparency in the pharmaceutical industry and make it easier for users to verify the genuineness of medicines.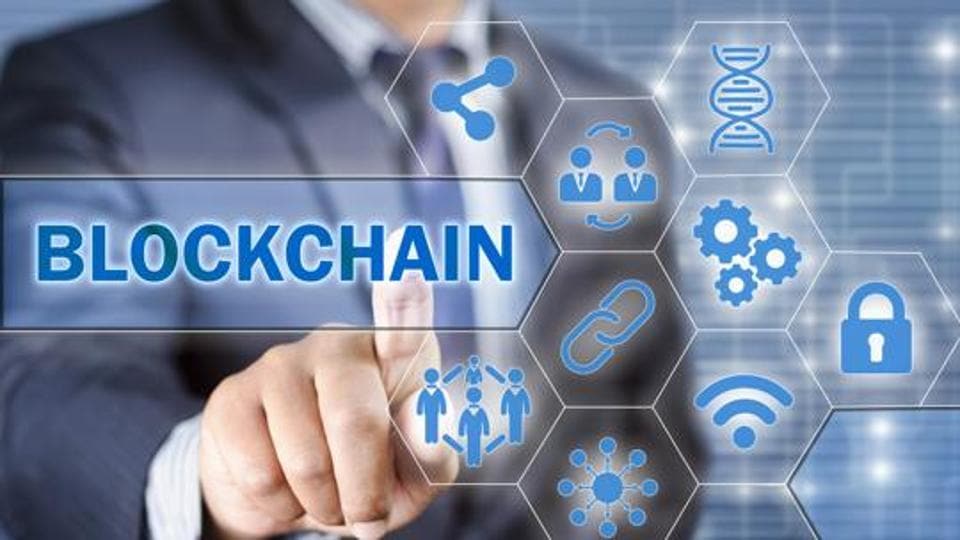 NITI Aayog on Friday announced a partnership with Oracle, Apollo Hospitals and Strides Pharma Sciences to pilot a real drug supply chain using blockchain decentralized ledger and IoT software.
The Indian pharmaceutical industry is said to be one of the largest in the world. However, fake drugs is a big problem in India for common people as well as the healthcare industry.
An estimated 1 in 10 medical products in low-and-middle income countries is either substandard or falsified, according to a World Health Organisation (WHO).
"Falsified medical products are manufactured in many different countries and in all regions. Many countries and the media frequently report successful operations against manufacturers of substandard and falsified medical products. Some reports refer to large-scale manufacturing and others to small back street operations. With the availability of tableting machines, ovens, specialist equipment, ingredients and packaging materials, clandestine manufacturing facilities are quick and easy to assemble," WHO said on its website.
What is blockchain technology?
Blockchain technology came into existence to facilitate the digital currency bitcoins. The technology, however, soon found its application beyond cryptocurrencies. Blockchain should be simply understood as a platform that is decentralised and has record of transactions or a process from point A to point Z. The data are processed in a form of data blocks with each block containing information.
Decentralisation of data makes the information available on multiple systems rather a single place, making it more difficult for cybercriminals to concentrate their attacks.
Some of the popular applications of blockchain technology are data security, banking and finance, healthcare, government schemes and more.
How blockchain can solve the problem of fake medicines
One of the major challenges that the Indian companies and government face is the lack of real-time monitoring mechanism for drugs locally manufactured and exported from the country. For common people too there's barely any reliable platform to verify the genuineness of medicines. Blockchain can be the answer to these challenges.
For instance, a manufacturer has created drugs and it goes to the super stock. From here the drugs are supplied to multiple distributors. Then the drugs reach to the actual retailers who sell the medicines. Blockchain will help build a track and trace system right from the origin of the drugs - manufacturing plants up to the final buying of the drugs by a consumer. The entire process and transaction is covered and captured in a blockchain system allowing everyone to track and trace in case of any discrepancy.
"This is not a new problem. There have been tracking systems in the past but haven't been able to really solve the problem. Blockchain, however, can be an excellent mechanism to form the backbone of an IT application or IT system that can be formed to counter the problem of fake medicines in India," said Niraj Prakash - Sales Consulting Leader - Digital India and Digital Enterprise at Oracle.
"From Oracle's point of view, we are at a vantage point because we have a global enterprise scale for blockchain system to offer. We are using an open-source based blockchain platform called Hyperledger 1.0 but we have made an enterprise system out of it by having our own layer on this system," he added.
Niraj said Oracle is also providing an access or a node of drug inspection that can be part of this supply chain.Users will also be able to scan codes on medicines through an app to check genuineness.
"The way it is done that every manufactured drug actually will have barcodes or QR codes. These codes will be done on all primary, secondary and tertiary levels of packaging. And every time the package exchanges hands in the supply chain or logistics, there is verification against that particular barcode or QR code which has initially entered the blockchain database. These QR codes are validated at every transfer of hands that happen," he explained.
Blockchain in healthcare
Blockchain is said to be pivotal in developing a more organised health information exchange which can further eliminate the intermediaries cost. Along with a secured network infrastructure, blockchain can be implemented for identity verification and authentication and decentralising health information.
"A blockchain-powered health information exchange could unlock the true value of interoperability. Blockchain-based systems have the potential to reduce or eliminate the friction and costs of current intermediaries. Particularly compelling use cases for blockchain technology include the Precision Medicine Initiative, Patient Care and Outcomes Research (PCOR), and the Nationwide Interoperability Roadmap," according to an analysis by financial firm Deloitte.
"For these and other high-potential areas, determining the viability of the business case for blockchain is paramount to realize the benefits of improved data integrity, decentralization and disintermediation of trust, and reduced transaction costs," it added.
Apart from fake drugs, blockchain can be implemented for decentralised senior care and introduce new model for health exchanges. For instance, Australia-based GladAge is using blockchain technology for building end-to-end senior care in India.
Follow HT Tech for the latest tech news and reviews , also keep up with us on Twitter, Facebook, and Instagram. For our latest videos, subscribe to our YouTube channel.
First Published Date:
28 Sep, 03:58 PM IST
71589384399188
NEXT ARTICLE BEGINS