Relax! Twitter and Facebook will not stop working tomorrow due to the new IT rules: Here's what experts think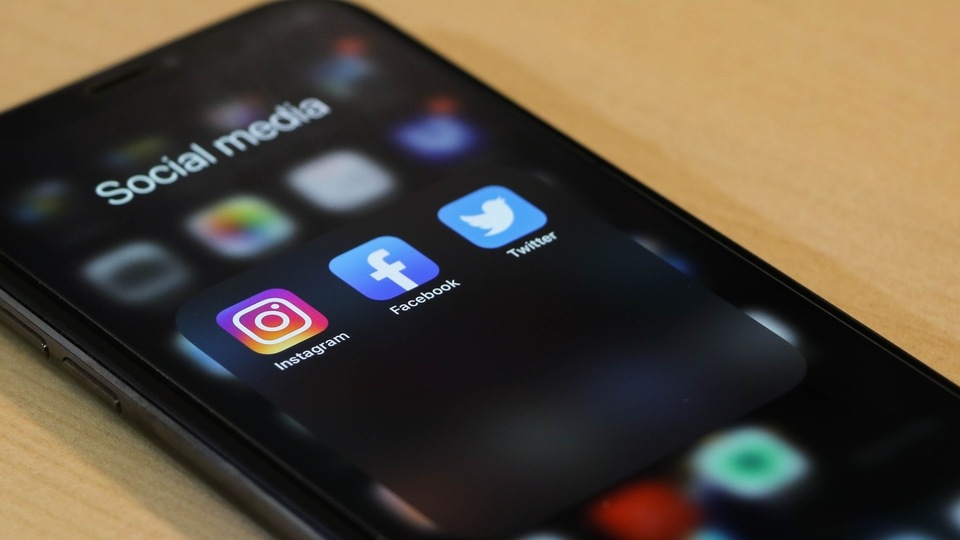 Here's why it's highly unlikely that the government will block your favourite social networking sites on May 26, when the new intermediary guidelines for social media platforms go into effect.
On Tuesday, social media platforms were rife with discussions that major social media platforms like Facebook, Twitter, WhatsApp and Instagram would face bans if they failed to comply with the government's new intermediary guidelines for social media platforms. These companies were given three months from February 25, to ensure they were compliant with the rules, that go into effect tomorrow, May 26.
The reason why users are speculating that the companies might be banned is that non-compliance by "significant social media intermediary" with the rules beginning tomorrow is expected to have serious implications on these platforms, such as loss of immunity under Indian law and criminal prosecution. However, is there a risk of these platforms being blocked in the country? Here's what we know so far.
Also read: Facebook says it aims to comply with government's new IT rules
As part of the new rules for significant social media intermediaries –the government has defined these as platforms with over 50 lakh users– companies will have to appoint 'grievance officers in the country to act on complaints. They will have to work within strict deadlines to resolve these complaints - complaints must be acknowledged within a day and addressed within a fortnight, content must be taken down within 36 hours, law enforcement must be assisted within 72 hours, for example.
In addition, companies who are significant social media intermediaries will have to implement "automated tools" to ensure that the rules relating to content removal are efficiently adhered to – however, experts believe that this could also lead to the feature being widened beyond its original scope.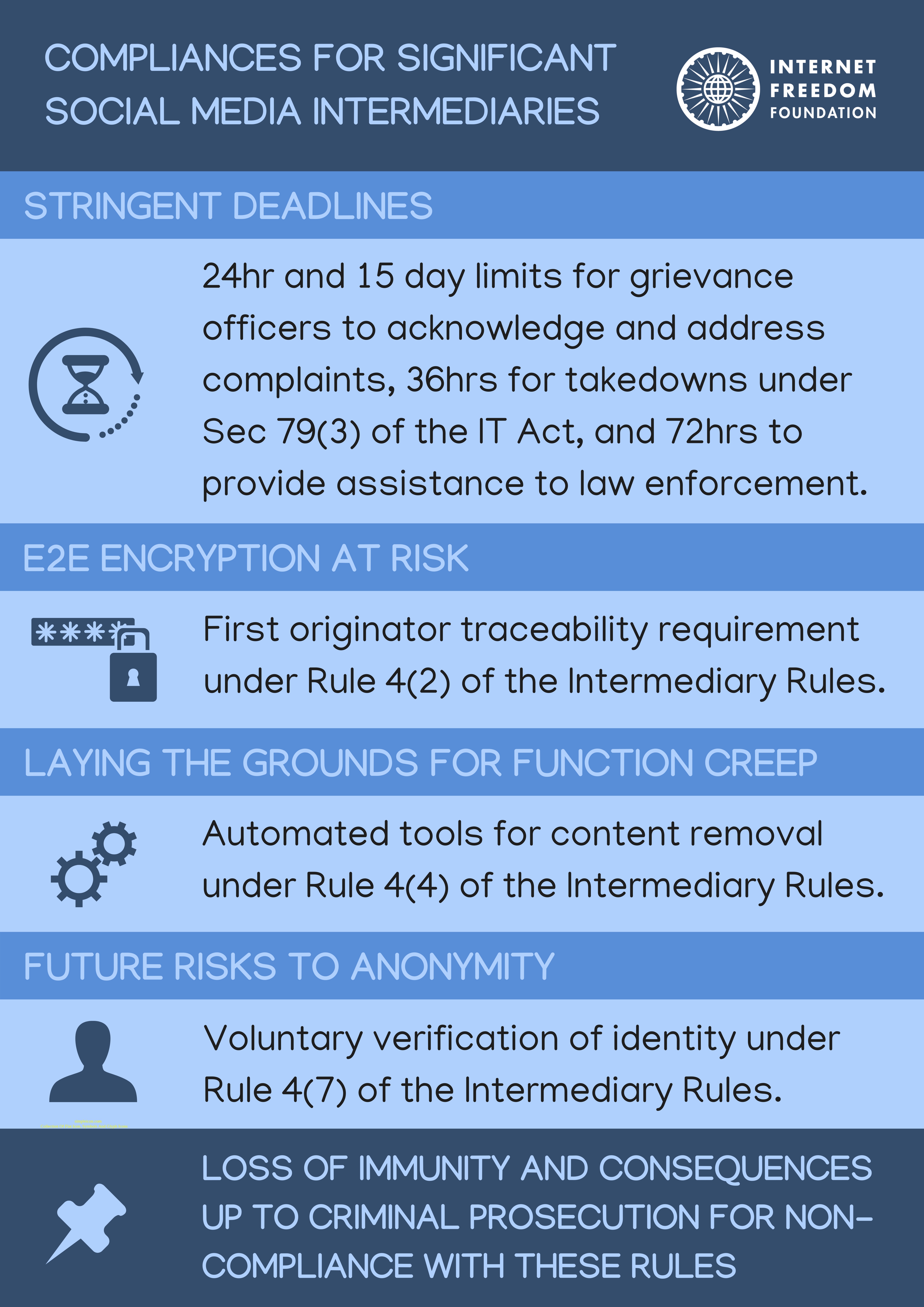 Two other problematic issues with the IT rules that apply to these significant social media intermediaries are 'voluntary verification of user identities' that could pose a risk to anonymity, and the requirement of 'first originator tracing' to find where the origin of a message, which is expected to threaten end-to-end encryption for apps like WhatsApp.
According to the Internet Freedom Foundation, if a social media intermediary does not comply with the new IT rules, they can lose the "safe harbour" protections accorded to them under section 79 (1) of the Information Technology Act, 2000. The section essentially protects an intermediary from liability for any third party information, data, or communication link made available or hosted by the platform.
Read more: Instagram launches Counter Speech Fellowship 5.0 with YLAC, to focus on mental health
Earlier today, we reported that Facebook said in a statement that it intended to comply with the new IT rules provisions, but would continue to discuss a few of the issues which "needed more engagement". It also added that the company was committed to people's ability to freely and safely express themselves on the platform.
Researcher Nadika Nadja told The News Minute that non-compliance could entail the removal of the safe harbour protections, according to the provisions of the rules, with further action involving criminal proceedings against the chief compliance officer, or the company could be forced to suspend its services.
We spoke to Medianama founder Nikhil Pahwa, who explained that even if the deadline for the rules isn't extended, the government is unlikely to enforce the provisions and hold the significant social media intermediaries responsible as they could then be challenged by these companies in court. it is worth noting that digital news outlets have already challenged these rules. Pahwa also stressed that it was unlikely that these platforms would be banned, and that rules like these have been arbitrarily implemented in the past.
"The government was expected to issue a set of Frequently Asked Questions to explain exactly how these guidelines are being implemented. It's clear that the FAQs are not ready yet. Implementation of these rules is unclear until these FAQs are issued," he said, adding that it was likely that the deadline would be extended to give the Ministry of Electronics and Information Technology and Ministry of Information and Broadcasting time to figure the rules out.