Now, you can ask questions in Instagram Stories: How to use it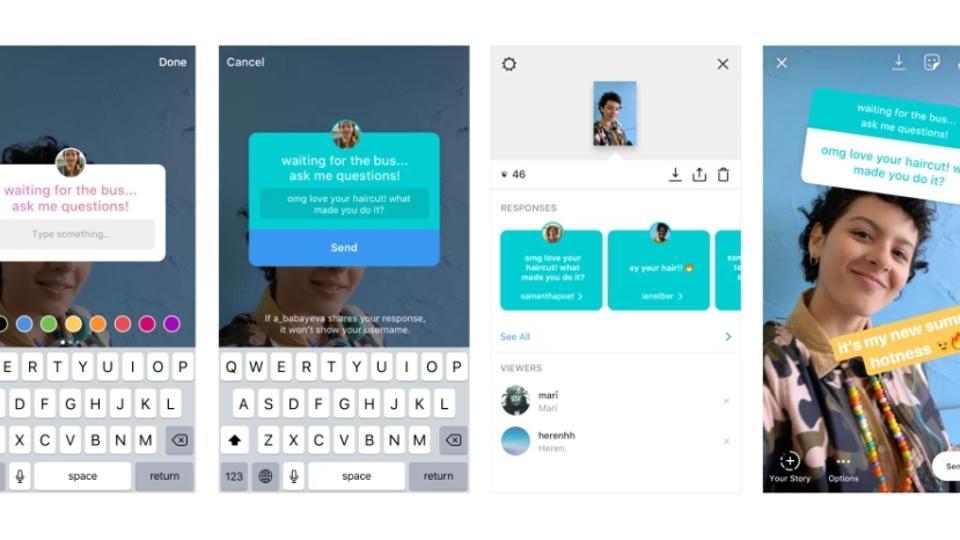 Questions is the latest addition to Instagram's interactive stickers suite which includes music, location, hashtag, current time, weather and more.
Facebook-owned photo and video sharing network Instagram on Wednesday introduced a new feature that will make its Stories more interactive. Now, users can "ask questions" on their friends' Stories. Friends can also respond to the questions in detail.
How to use it
The new feature would let users post questions on "Stories", tap a response from someone and share it along with the answer to the question in their story, Instagram wrote in a blog post late on Tuesday.
First, open your Instagram app and click on the Stories icon.
Choose a photo from gallery or click a new one.
Next, swipe up on the screen to access the stickers suite.
Choose "questions" sticker and place it on your Story wherever you prefer.
"When you view your own story and swipe up, you can see who asked you a question and what they said. Tap a response from someone to share it and answer the question in your story. Keep in mind that when you share someone's question, their photo and username will not be shown," Instagram explains on its website.
Making Stories more interactive
Along with the polls and emoji sliders that have been popularly being used to answer questions on "Stories", with the new feature, Instagram seems to be trying the "open-ended questions" format.
Instagram began testing this feature earlier in July and users in Italy and Indonesia were the first ones to see it on the app, media reported.
Some other stickers that the photo-messaging app offers include stickers for music, location, hashtag, current time, weather and more.
Lately, Instagram has been launching several features like InstagramTV (IGTV), Instagram Lite, group video chat and "Story" soundtrack option, which is still to be rolled out globally.
(with inputs from IANS)