OnePlus 7 Pro review: This is the best OnePlus smartphone so far
OnePlus 7 Pro comes with a new screen design, Snapdragon 855 processor, and 48-megapixel camera. Here's our detailed review of the latest flagship phone.
19 May 2019, 02:58 PM IST
in news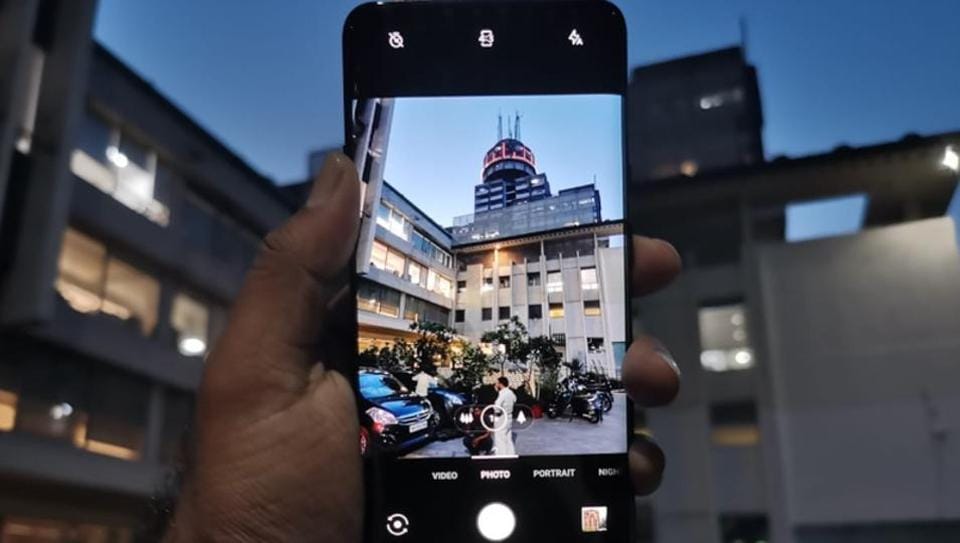 Brand: OnePlus
Product: OnePlus 7 Pro
Key specifications: 6.67-inch AMOLED QHD display, Android Pie, Qualcomm Snapdragon 855 processor, 4,000mAh battery, 48-megapixel and 8-megapixel rear cameras, 16-megapixel selfie camera, Warp Charge 30, USB Type-C port, Bluetooth 5.0, and NFC.
Price: ₹48,999 (base price)
Rating: 4/5
OnePlus' 'flagship killers' have gotten away with much less, mainly because of the big price gap it has maintained with competing premium phones. Look at the success of its 2018 models, OnePlus 6 and OnePlus 6T. This year, however, the game has changed. Samsung, Google, and Apple are offering cheaper flagship phones with minimum compromise. And OnePlus is entering an uncharted territory with its most expensive phone ever, OnePlus 7 Pro.
With price starting at ₹48,999, OnePlus 7 Pro is still cheaper than the flagship phones from the competition, but the price gap is no longer that huge. From specifications and features point of view, OnePlus 7 Pro checks all the boxes for a premium phone. From Qualcomm's finest Snapdragon 855 processor to notch-less display with pop-up selfie camera, you name it, the phone's got it.
Looks
As explained in our detailed first impressions, OnePlus 7 Pro looks nothing like any OnePlus launched thus far. Featuring a gradient back panel, pop-up selfie camera and notchless display on the front, OnePlus 7 Pro is the best looking OnePlus phone till date. The glass back panel has a matte-like finish. The design modifications are subtle and not at all distracting like other glass back phones out there.
Display
OnePlus 7 Pro is much better than the predecessor. The QHD+ resolution makes it brighter and more vivid. But the dual-curved format on OnePlus 7 Pro doesn't really enhance the experience. It is also quite distracting if you're using full-screen apps like Amazon Prime Video, YouTube and Netflix. Huawei P30 Pro also has a similar screen design but manages to deliver better experience than OnePlus 7 Pro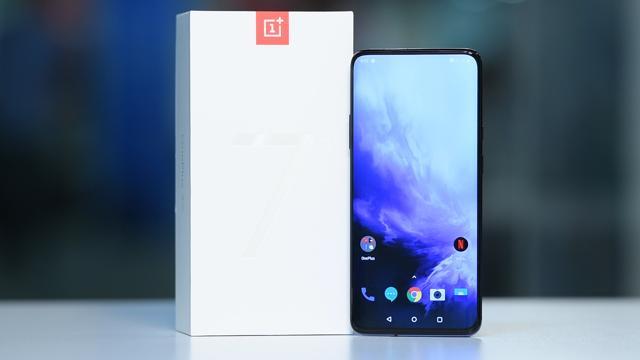 Pop-up selfie camera
The most noticeable change in OnePlus 7 Pro is the pop-up selfie camera. Similar to what you've seen on Vivo Nex and Vivo V15 Pro, the front camera pops up whenever you're taking a selfie. Unlike the Vivo Nex from 2018, OnePlus 7 Pro's pop-up camera is very swift.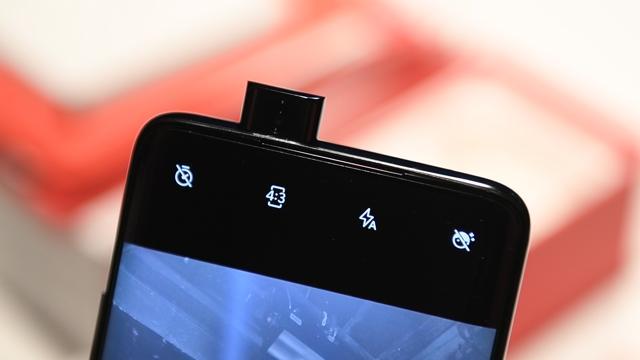 Camera
OnePlus 7 Pro increases its camera capacity to 48-megapixel IMX586 sensor, an 8-megapixel telephoto lens, and a 16-megapixel ultra-wide angle lens. The phone also supports 3x optical zoom. Despite the highest specifications, OnePlus 7 Pro lacks the wow factor. It still has the same old UI and doesn't offer anything new apart from a faster nightscape mode.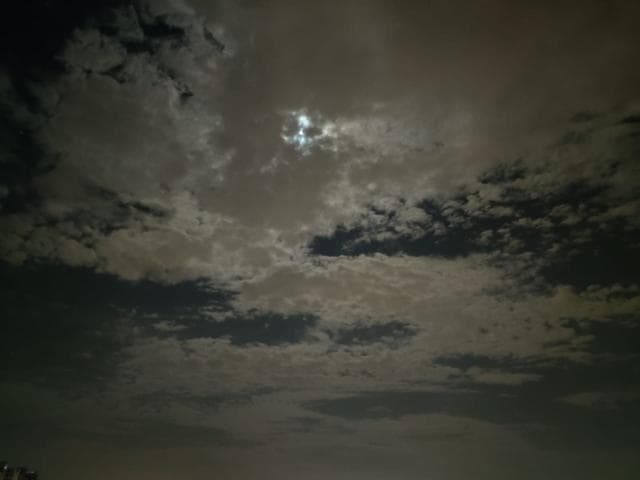 The Pro mode has also very little to offer to serious mobile photographers. OnePlus 7 Pro camera isn't bad but it's not really the best if it wants to take down the likes of Samsung Galaxy S10.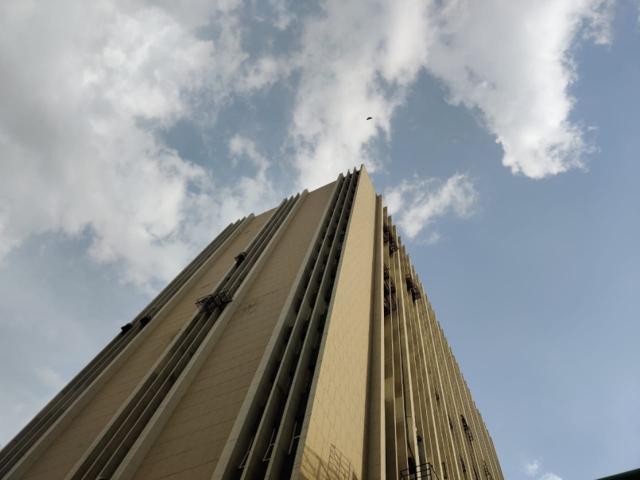 In-display fingerprint sensor
OnePlus 6T's in-display fingerprint sensor was nothing short of a disappointment. The latest model, however, fixes this problem. The in-screen fingerprint sensor is now easy to register and quickly responds, even with partial touch. This is a big improvement over the predecessor.
Performance
If you're a power user, OnePlus 7 Pro will not disappoint you. We pushed OnePlus 7 Pro to limits by playing graphic intensive games like Marvel Contest of Champions, Injustice 2, Asphalt and of course PUBG Mobile. At no point, we faced issues like frame rate drop or lag.
The onboard "fnatic mode" allows you to enhance the gaming experience by amping up the display brightness, haptic feedback enhancement and channelising all the core powers entirely towards game play. OnePlus' gaming mode is among the best. The 4,000mAh battery is really good. Software-based algorithms do help optimise the battery life for different use cases. On extreme usage which includes longer sessions of games, camera, streaming and maximum brightness, OnePlus 7 Pro will last you less than a day. This is where the fast charging Warp Charge 30 comes handy. You can get up to 60-70% charge in about 30 minutes.
If you're not a power user, well, you won't notice much of a performance difference between OnePlus 6T (Snapdragon 845 processor) and OnePlus 7 Pro (Snapdragon 855 processor).
Verdict
Should you buy OnePlus 7 Pro? At ₹48,999 base price, OnePlus 7 Pro is not cheap and does miss out on some novelty features like wireless charging and IP rating for water resistance. The camera is on par with other premium phones but leaves a lot to be desired. But there's a lot going for OnePlus 7 Pro - better design, swift pop-up selfie camera, smooth performance and reliable battery life. If you are looking for a new premium phone, OnePlus 7 Pro is definitely worth considering. But if you want a more comprehensive premium experience, Samsung Galaxy S10 Plus is the best phone to buy right now.