Onlinesbi.com: Gold price gets cut; here is how to buy online - SBI lists 6 golden reasons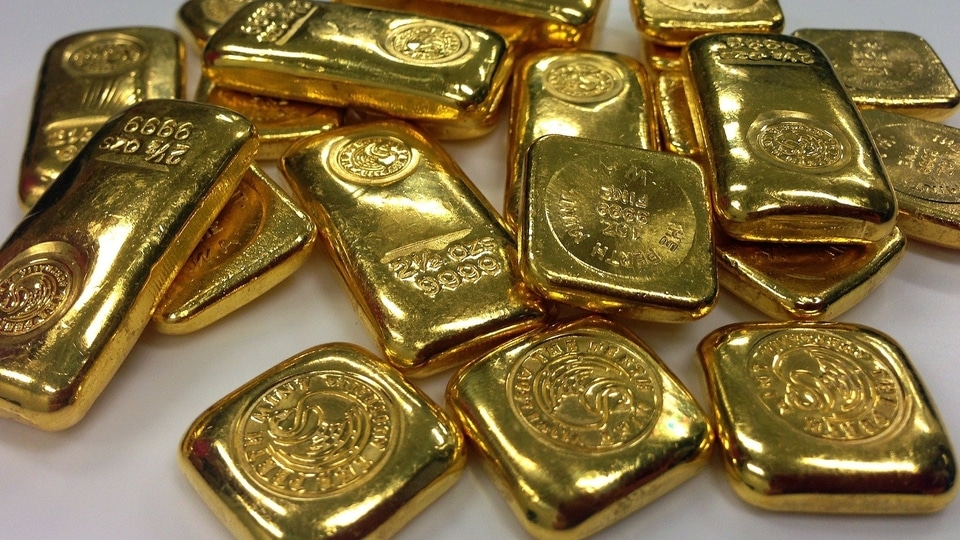 Onlinesbi.com: SBI took to Twitter today to reveal 6 golden reasons to buy gold that is being offered with a price cut.
Onlinesbi.com: It has just been announced that gold price has been cut in this government scheme that is available online. In this scheme, gold price has been pegged at ₹4,790 and it is available online with a discount for buyers. The scheme has a deadline and those who want to buy will have to decide their course of action soon. Not only has the gold price been discounted, the scheme offers two most important things for buyers at the same time - returns and safety together. This makes it an ideal money-making investment that you can subscribe to online straight from your home..
What is this gold scheme about? The Government of India's Sovereign Gold Bond (SGB) Scheme 2021-22, Series V has gone live on Monday. The deadline for the SGB is till 13 August, while the issuance itself will happen on 17 August 2021. The gold bonds are issued by the Reserve Bank of India on behalf of the Government of India and this makes it the safest of financial investments.
Also read: Looking for a smartphone? Check Mobile Finder here.
What is the SGB price? The gold price has been fixed at ₹4,790 per gram for offline investors, but for those who buy online, a discount of ₹50 per gram is available. For them Sovereign Gold Bond is priced at ₹4,740 per gram.
How is it safe? What makes this gold investment safe is that these are government securities. Purchasers will not get physical gold as this is a substitute and serves as a financial investment, a money-making opportunity that is available for people without the hassle of having to keep gold safe and, considering these are Covid-19 pandemic times, there is no need to visit any bank or shop to pick up the gold.
How does it work? Buyers can purchase the Sovereign Gold Bond from onlinesbi. When SGB reaches maturity stage, the money is paid back to buyers. Considering gold price has been rising magnificently over the long term, profit is likely to be made by buyers.The tenor of the Gold Bond has been set at 8 years, but there is an exit option after 5th, 6th and 7th year.
How can payment be made? Payment can be made via internet banking, cash, demand draft or even cheque. The basic unit of gold open for purchase is as low as 1 gm and if buyers want more, it will be in multiples thereof. Gold Bond investors will be compensated at a fixed rate of 2.50 per cent per annum payable semi-annually on the nominal value. Another benefit of Gold Bonds is that they can be used as collateral for loans.
The Gold Bonds are tradable on stock exchanges within 14 days of the issuance.
How will the market price of gold be determined? RBI will issue a Press Release stating the issue price of the Bond before the new Issue. Price of Bond will be fixed in Indian Rupees on the basis of simple average of closing price of gold of 999 purity published by the India Bullion and Jewellers Association Limited (IBJA) for the last 3 business days of the week preceding the subscription period.
Is there a limit? The maximum limit shall be 4 KG for individuals, 4 Kg for HUF and 20 Kg for trusts and similar entities per fiscal year (April-March). In case of joint holding, the investment limit of 4 KG will be applied to the first applicant only.
OnlineSBI today took to Twitter and revealed reasons why investors should buy Gold Bonds. It tweeted, "Here are 6 golden reasons to invest in Sovereign Gold Bonds. SBI customers can invest in these bonds on http://onlinesbi.com under e-services."
These 6 reasons to buy gold bonds are:
1. Assured returns of 2.5% p.a. payable half-yearly
2. No Capital Gains Tax to be imposed on buyers
3.Can be used as collateral for loans
4.Secure, no storage hassles as for physical gold
5.Liquidity: Tradable on stock exchanges
6.No GST or making charges to be imposed on buyers