PM Kisan Samman Nidhi Yojana app: Get ₹6,000 per year from govet; just do this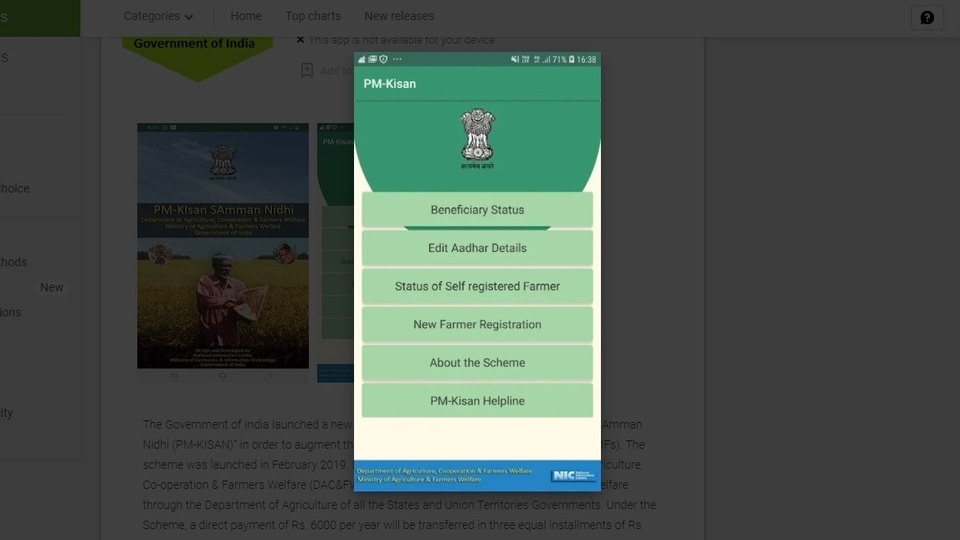 PM Kisan Samman Nidhi Yojana app: The PM Kisan Yojana app under the Pradhan Mantri Kisan Samman Nidhi Yojana extends financial support to farmers from their smartphones. Here are all the steps you can follow as a farmer to register.
PM Kisan Samman Nidhi Yojana app: The government runs a programme, called Pradhan Mantri Kisan Samman Nidhi Yojana, as a means to ensure a minimum annual income to farmers. Ever since the introduction of the PM Kisan Yojana app in 2019, eligible farmers are assured of an income of ₹6,000 per year as the minimum income. The amount is paid in three installments and is directly deposited to the farmer's bank account.
So far, the programme has benefited a lot of farmers and hence, if you are eligible to avail the benefits, you need to have the official PM Kisan Yojana app on your smartphone. The Indian government hosts the app on Google Play Store through which farmers can register and avail this benefit.
PM Kisan app: What does it do?
For eligible Small and Marginal Farmers (SMF), the PM Kisan app allows registering for the service and keeping a tab on all the details. The app allows members to register for the service directly from their smartphones. Members can also learn about the status of their registration as well as payments. Farmers can also rectify their names using their Aadhaar details.
Along with these, the app also allows members to learn more about the scheme and quickly access helpline numbers.
The registration process is also made possible via the nearest post office CSC counter and the official website.
PM Kisan app registration process:
- Head over to the Google Play Store and search for PMKISAN GoI. Once found, download it on your Android smartphone.
- Open the app and click on New Farmer Registration.
- You have to enter your Aadhaar Card Number and fill up the Captcha Code. Then click on "Continue".
- The next step involves entering your name, address, bank account details, IFSC code, and other required details.
- Once you submit, the registration process is complete.After that click on submit button. With this, your registration on PM Kisan mobile app is going to be completed.
Do note that the PMKISAN GOI app is only available for users on Android smartphones. Those using non-Android devices such as KaiOS-powered JioPhone, feature phones, and iPhones will have to rely on the official website.