Samsung Gear Fit 2 Pro Review: Good design, loaded with features
Gear Fit 2 Pro is the latest fitness band from Samsung. Check out our detailed review of the wearable.
03 Jan 2018, 12:24 PM IST
in news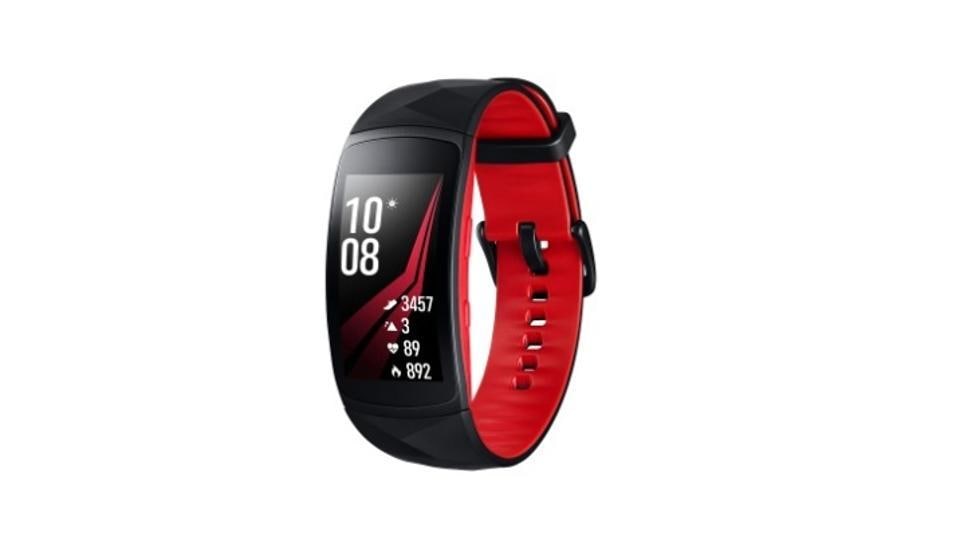 Samsung launched the new-generation wearable Gear Fit 2 Pro in India in November last year. Priced at ₹13,450, the new smart fitness tracker is the successor to the Gear Fit Pro.
Samsung's Gear Fit 2 Pro is aimed at both fitness enthusiasts and those who want a smartwatch but don't want to spend a fortune. The smartwatch is compatible with both Android and iOS platforms and comes with standard fitness wearable sensors along with built-in GPS.
To complement Gear Fit 2 Pro, Samsung offers a not-so-wide range of applications to make most of the device.
Design
Samsung Gear Fit 2 Pro doesn't look very different from its predecessor. The strap, however, has undergone a mild redesign as it now looks much fancier with a faceted pattern. The overall dimensions have marginally increased to 25.0 x 51.3mm, from predecessor's 24.5 x 51.2mm (WXH). It has also gotten 4 grams heavier than the previous generation.
Apart from that, Gear Fit 2 Pro appears to be unchanged. It has same the 1.5-inch (128 x 432 pixels) super AMOLED touchscreen rectangular display that fluidly merges with the rest of the design.
While the display is protected by a Corning Gorilla Glass 3, the device comes with 5ATM water-resistance, same as Apple Watch. The rating means the device can survive up to 50 meters under the water. This gives Gear Fit 2 Pro a right blend of style and ruggedness one should expect from their fitness wearables.
The device is available in two colour options, Red and Black. Gear Fit 2 Pro is lightweight, comfortable to wear, and more importantly doesn't cause any irritation on longer workout sessions.
Features, how to get started, more
The wearable runs on Samsung's Tizen operating system, which has powered some of the older Samsung Gear devices. The operating system seems to be more refined, lightweight and easy to use. And it feels a lot faster than what we have experienced on some of the older generation Samsung fitness devices.
The device is powered by 1GHz dual-core processor and 512MB of RAM. It comes with 4GB (2GB user available) of built-in storage and a bunch of sensors such as Accelerometer, Barometer, Gyro Sensor, and HR Sensor. It also comes with GPS, a feature missing on the older generation of Gear Fit. Addition of GPS means better accuracy but usually ends up draining battery.
Samsung Gear Fit 2 Pro is connected to your Android/iOS device via Bluetooth. To get started, you need to download Samsung's Gear Fit 2 Pro application and couple of add on apps Fit Plugin and Samsung Accessory from the app store. (We paired the device with LG V30+).
After having paired, you can customise a range of features of the watch through the application. For instance, you can customise watch faces and control which apps should send notifications.
You can also arrange the order of applications that appear on the device as well as add more apps. Samsung is offering a bunch of applications such as UA Recordua that records fitness, activity and nutrition intakes. MapMyRun lets you join a global running community whereas MyFitnessPal is a simple calorie counter that is said to have more than 5,000,000 foods in its database.
The device is also compatible with Samsung Health application. You can make most of these applications and features if you have a Samsung account.
Performance
Apart from a decent battery backup, Samsung Gear Fit 2 Pro does a pretty good job at monitoring your physical activities. The device automatically understands when you're working out, jogging or climbing stairs. You can manually input such data as well.
Another feature that wE liked the most is the automatic nudge when it detects that the user has been inactive for more than 50 minutes. It will encourage you to do a bit of stretch.
This feature is quite nifty considering a lot of people who have desk jobs and keep sitting in one posture for a very long time. Also, the notification that the device is very gentle and not distracting as some other bands tend to do. It's just the right amount of nudge.
Samsung comes with a 200mAh battery which is said to deliver three to four days of back up. During our usage, Samsung's claim turned out to be true to some extent as it delivered roughly three days of back up on single charge. A low battery mode helps you use the basic functionalities of the fitness tracker for more time. Three days back up for a band with a high-resolution display and built-in GPS functionality is certainly not bad.
It comes with a magnetic charging dock that takes up to 2 hours to fully charge the device.
The verdict
Samsung's Gear Fit 2 Pro seems like a good digital assistant for your fitness goals. Certain features such as high-resolution display, a balance of rugged and stylish form factor, and a slew of customisations make it a quite compelling device. Also, Apple Watch-level 5ATM water resistance ensures you don't need to take out the watch even if you're in a swimming pool.
But that said, it isn't a major upgrade over the previous generation in terms of features and specifications. If you want basic fitness tracking features, last year's Gear Fit is still a pretty good option. The Gear Fit is currently available online under ₹10,000. If your budget is much lower, you may consider Fitbit Charge 2, Alta HR, and Garmin Vívoactive HR Smart Watch.