Signal adds more WhatsApp features, says privacy should not be 'delayed' or 'confusing'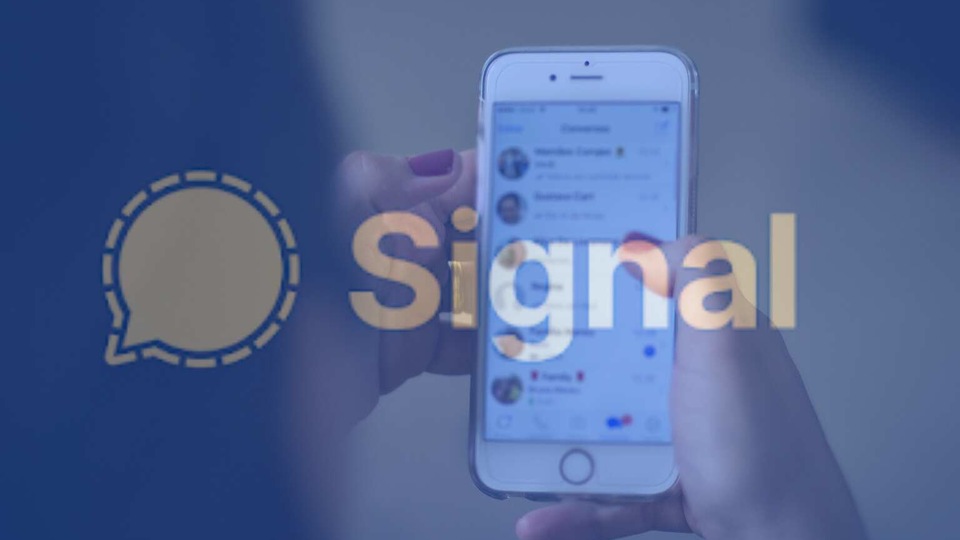 Signal has also added support for wallpapers, About sections, and animated stickers, which brings its sticker functionality on par with WhatsApp that added support for it late last year.
We've covered Signal and its meteoric rise to the top of several app stores after WhatsApp fumbled their way through an update to their privacy policy related to user data and businesses. While Signal is a capable messenger, there are a few areas where WhatsApp looks and feels better to use.
However, Signal is quickly catching up and has added support for some WhatsApp features in the app's latest beta, which were previously announced by the developers last Tuesday. These are custom chat backgrounds, and an 'About' field for your profile and animated stickers. Users on iOS had also asked for settings to prevent automatic downloading of media and full-screen profile photos, which are also rolling out since yesterday.
Here's a sneak peek at some new Signal features that will start rolling out in a few days:

• Chat wallpapers!
• About field for your Signal profile
• Animated stickers
• For iOS: Media auto-download settings and full-screen profile photos (to match Android)

Good morning 🇮🇳! pic.twitter.com/KEAbhMswRI

— Signal (@signalapp) January 12, 2021
The wallpaper picker appears inside individual chats, in addition to a global setting - which is great since you can use it to set different backgrounds to quickly identify your chats with different colours. While you can select an individual colour for each of them, you can also choose from 12 colours, along with nine gradients.
Also read: Signal witnesses 26.4 million downloads in India in just about two weeks
What's interesting is that Signal also bundles a setting under the wallpaper option, titled "Dark theme dims wallpaper", which is pretty self-explanatory - if you have your Signal app set to Dark theme or to follow your system-wide dark mode, it will tint the wallpaper ever so slightly, so lighter wallpapers won't blind you at night.
Another feature that made it into the beta release is an 'About' section under your profile photo on the app - this looks identical to the About section on the WhatsApp app, which allows you to tell your friends what you're up to or leave a message for someone while you're away from your phone or can't reply for a while.
Signal has also added support for animated stickers, which brings its sticker functionality on par with WhatsApp that added support for it late last year. The app doesn't have a very exciting range of stickers, so you can head over to the unofficial (but jam-packed with options) signalstickers.com to fill up your phone with thousands of sticker packs.
The app's Twitter handle recently quoted a tweet by BloombergQuint that said that WhatsApp had delayed their privacy policy following confusion and backlash. "Privacy doesn't need to be delayed, and it shouldn't be this confusing. You can just download Signal now," the app tweeted.
The update is now rolling out to users who have signed up on the app's beta channel, but it may take a while longer to make it to the stable release. You can download the APK from a site like APKMirror, or use a tool like Aurora Store to get the latest version if you're feeling brave and don't mind a potential bug here and there. Or you could wait for it hit the stable channel, which could be any time next week or in early February.