The power of digital radio: Tuning to equitable infotainment around the globe
There is a real opportunity in digital radio to address what is known as "the digital divide" – that is, the gap between communities with access to internet-enabled services and those without, based on economic, educational and social inequalities.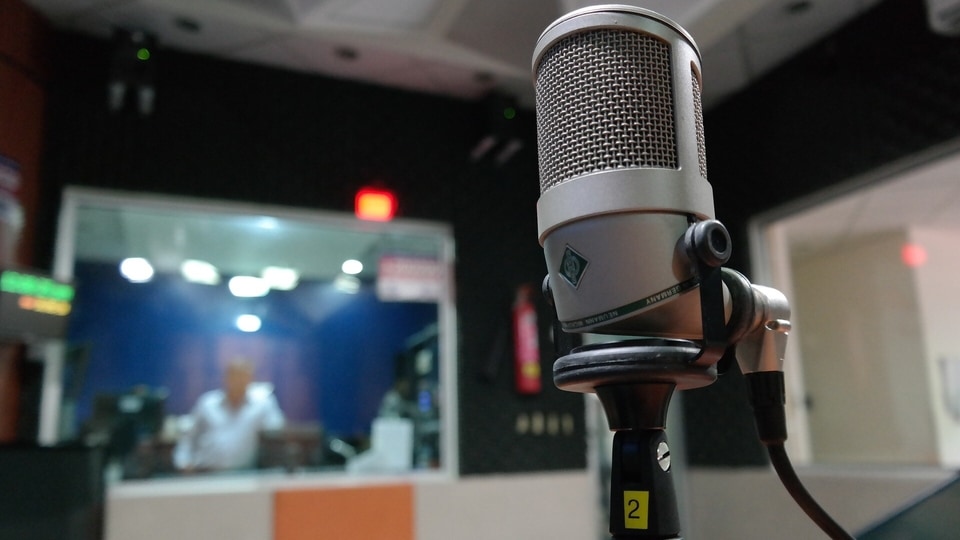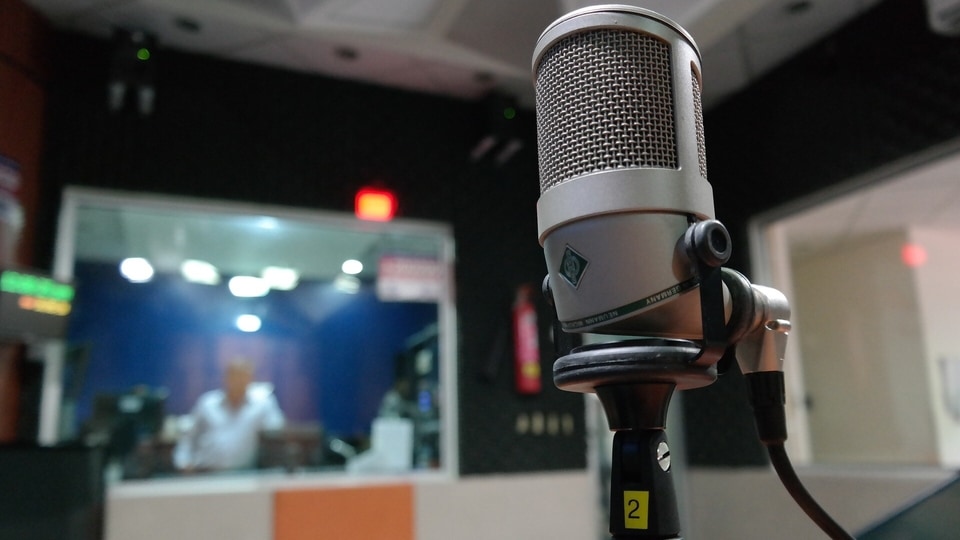 Digital broadcasting has become a force in media and communications, with more than 1.4 billion people worldwide within digital radio coverage. When it comes to radio, audiences are tapping digital services for access to countless new stations, programs, and artists enhanced by imagery and multimedia, plus up-to-the-minute local news, notifications, and other value-adds. And, the broadcasters, content owners, and automakers that have embraced digital radio are reaping the rewards.
However, analog broadcasts continue in several markets. The concept of IP-delivered content may be daunting for traditional radio broadcasters, which is understandable given challenges such as increasingly fragmented audiences, shrinking budgets, and legacy infrastructure. However, investing in digital radio is one way they can regain control over viewership and potentially secure their future. The shift from analog to digital transmission is simpler than it sounds. Digital signals leverage much of the technology and hardware already in place, so it's an efficient way to inject larger audiences, new revenue opportunities, and scalability into services.
Also read:
Looking for a smartphone? To check mobile finder click here.
An industry transformation, 20 years in the making
For the past two decades, countries around the world have gradually adopted digital TV and radio broadcasting, and today, nearly all forms of communication are "digital" in content or conveyance. In Latin America, the number of digital TV households increased 50% between 2017 and 2020. In Europe, there are potentially 420 million digital radio listeners to DAB services. Add 600 million more, considering DRM radio listeners in Europe, Africa, and Asia. Globally, HD Radio reaches more than 400 million people.
Despite the rising popularity of digital, analog radio continues to dominate in other markets. Analog stations are limited in that they can only broadcast one program per frequency. Digital transmissions provide more options for listeners, with multiple audio programs as well as higher sound quality, synchronized images and other digital data content.
The case for all-digital radio, all over the world
Consumers
A major upside of digital radio for consumers is new content – and certainly more of it, going from dozens to hundreds of stations with new programming, popular and niche offerings, and more. This benefit is especially important for countries seeking to increase the diversity of voices and expand access to local information. In addition, audio quality is much higher – no static or hiss. Consumers also benefit from an ad-supported model without subscription fees.
Businesses
Advanced broadcasting technologies enable digital data transmission over radio frequencies, the same way analog signals are transmitted today. Using innovative techniques, broadcasters can enhance their services and provide new content to listeners while efficiently utilizing the radio frequency spectrum. Digital services reveal new opportunities to drive revenue through countless audio programs and other content enriched by imagery and multimedia, targeted advertising, privacy-compliant analytics, emergency notifications and additional valuable features over a single transmission frequency.
Innovative engineering can develop new applications for local services to enhance control and management of infrastructure and the power grid; send traffic services to trucks and cars to improve navigation; and reduce congestion and access IoT devices with secure, unidirectional smart-messaging and control.
Local impact, globally
There is a real opportunity in digital radio to address what is known as "the digital divide" – that is, the gap between communities with access to internet-enabled services and those without, based on economic, educational and social inequalities. With digital radio broadcasting, radio stations can bridge the gap by providing information and education through affordable radio devices and infotainment systems already in use.
For example, digital radio can provide real-time emergency notifications across all its streaming broadcasts at once. With analog, a handful of stations may carry an audio traffic message, but listeners need to be tuned in to the right station. If a streaming audio or video clip is assigned for a virtual course, or remote students need to become familiar with a particular topic, the odds are high that a digital radio service will provide what they need. And, everyone should have the exposure to the variety of information and entertainment out there, not just a narrow window programmed by a few dozen stations.
International Digital Broadcasting Standards
Facilitating the transition to digital, four commercial digital radio broadcast standards are accepted through the International Telecommunications Union (ITU): the HD Radio system, Digital Radio Mondiale (DRM), Convergent Digital Radio (CDR) and Digital Audio Broadcasting (DAB/DAB+). Each service utilizes the same principles of digital communications and audio compression. Success depends on the digital technology as well as regulatory and business strategies.
HD Radio Broadcasting
2,400 stations in North America
Operating commercially for more than a decade in the U.S. and expanding to other countries on the continent, HD Radio is a mature technology and the standard for digital radio broadcasting in North America. HD Radio leverages protection gaps between allotted transmission frequencies (or "whitespace") to transmit additional programming on the same broadcast infrastructure and antenna system. The result is a hybrid digital/analog signal within a broadcaster's existing AM and FM bands without the need for any new spectrum or measured interference.
DRM
105 stations in Europe, Africa, and Asia
DRM was developed in 1997 as a digital broadcasting technology for shortwave and medium wave radio. It requires transmission of a digxital-only signal on a separate frequency inside the existing bands. The DRM+ variation was developed to support FM and VHF broadcasting. In many cases, DRM+ requires an additional spectrum allocation. The DRM system has many configurations for signal quality and data capacity, allowing broadcasters to select the service options best suited for their market.
CDR
More than 500 stations in China
A digital radio solution operating in China, CDR is built on core technology similar to HD Radio and DRM, operating in the VHF/FM band. The system started operational testing in 2013 and is currently expanding national rollout through China National Radio and other networks. CDR incorporates the efficient Converged Mobile Multimedia Broadcast (CMMB) protocols used in China's digital mobile services. This service can enable both audio and video applications over radio broadcast.
DAB/DAB+
Approximately 1,700 transmissions across Europe and Asia
DAB broadcast technology operates with a network of wideband transmitters known as "multiplexers." Each multiplexer broadcasts multiple programs as a single wideband data stream covering a relatively small geographic area. A group of overlapping multiplexers (known as an "ensemble") operating on a single frequency (a "single frequency network" or SFN) is typically designed to cover a larger metropolitan area. Several multiplexers may be needed in order to address the same area as just one high-powered FM station. DAB works under the presumption that several program providers will share in the cost and usage of this complex cellular radio infrastructure.
Looking ahead
Radio broadcasting is most successful when it serves the local community and serves as a reliable, cost-effective means of distributing information. The infrastructure of one radio station can service one listener or millions of listeners. This reliable communication tool can be upgraded to a digital broadcast and enable stations to provide innovative content, community information, rich multimedia experience, and emergency notifications.
The shift from analog transmission to digital radio not only benefits consumers and broadcasters, but multiple industries and the economy at large. Its role in providing equal access to accurate information and a wider range of entertainment should not be ignored. Making the transition does not need to intimidate – the process can be both efficient and provide great returns on the investment, and ultimately, a sustainable service. As the world continues to move in this direction, we should all stay tuned.
This article has been written by Ashruf El-Dinary, SVP of Digital Platforms, Xperi
Follow HT Tech for the latest tech news and reviews , also keep up with us on Twitter, Facebook, and Instagram. For our latest videos, subscribe to our YouTube channel.
First Published Date:
21 Jul, 07:43 AM IST
71626806194016
NEXT ARTICLE BEGINS