This app claims to let users monitor SpO2 levels and pulse rate with your smartphone: Here's how it works
While pulse oximeters rely on infrared light sensors in order to measure the blood oxygen saturation (SpO2) level of a person, most smartphone cameras do not possess the same sensor. Here's how this smartphone app does it.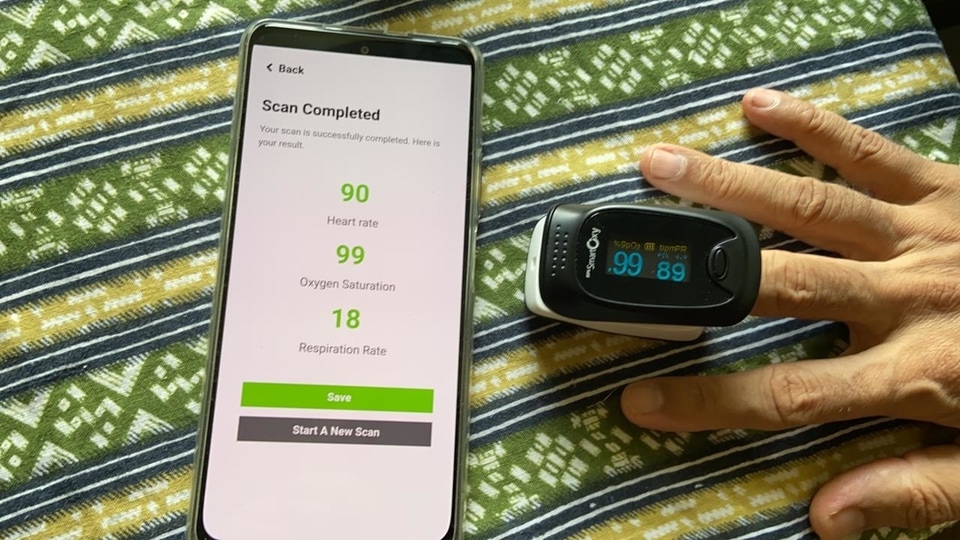 As the country battles the second wave of the novel coronavirus pandemic, demand for portable pulse oximeters – small devices that allow users to keep track of their blood oxygen levels, has risen considerably with several models out of stock on e-commerce websites. A startup in Kolkata has released an app that allows users to take quick measurements of their blood oxygen levels, breathing and pulse rate using the rear flash and camera module on any smartphone.
While pulse oximeters rely on infrared light sensors in order to measure the blood oxygen saturation (SpO2) level of a person, most smartphone cameras do not possess the same sensor. Instead, Kolkata-based startup CarePlix decided to use photoplethysmography (PPG). We spoke to Subhabrata Paul, co-founder of CareNow Healthcare, who explained how the technology works.
Also read: Coronavirus vaccine: Facebook app to roll out vaccine finder tool in India
"When illuminating the finger with a smartphone flashlight and monitoring the reflected light through the camera, it is possible to observe these slight variations in absorption due to the pooling of the extra blood volume. Monitoring these changes in function of time creates a time series of consecutive absorption bands that can be converted into an interpretable signal, called the photoplethysmogram or PPG," Paul explains.
The co-founder also says that the same principle of photoplethysmography has been used since 1938 in the fields of medicine and wellness. "The most common examples of PPG are the pulse-oxygen devices you place on your finger to monitor oxygen saturation or sport-watches that monitor your heart rate," he adds. CareNow has conducted trials on the app with over 1200 users at government hospitals in West Bengal and says the company has applied for DCGI and CDSCO approval.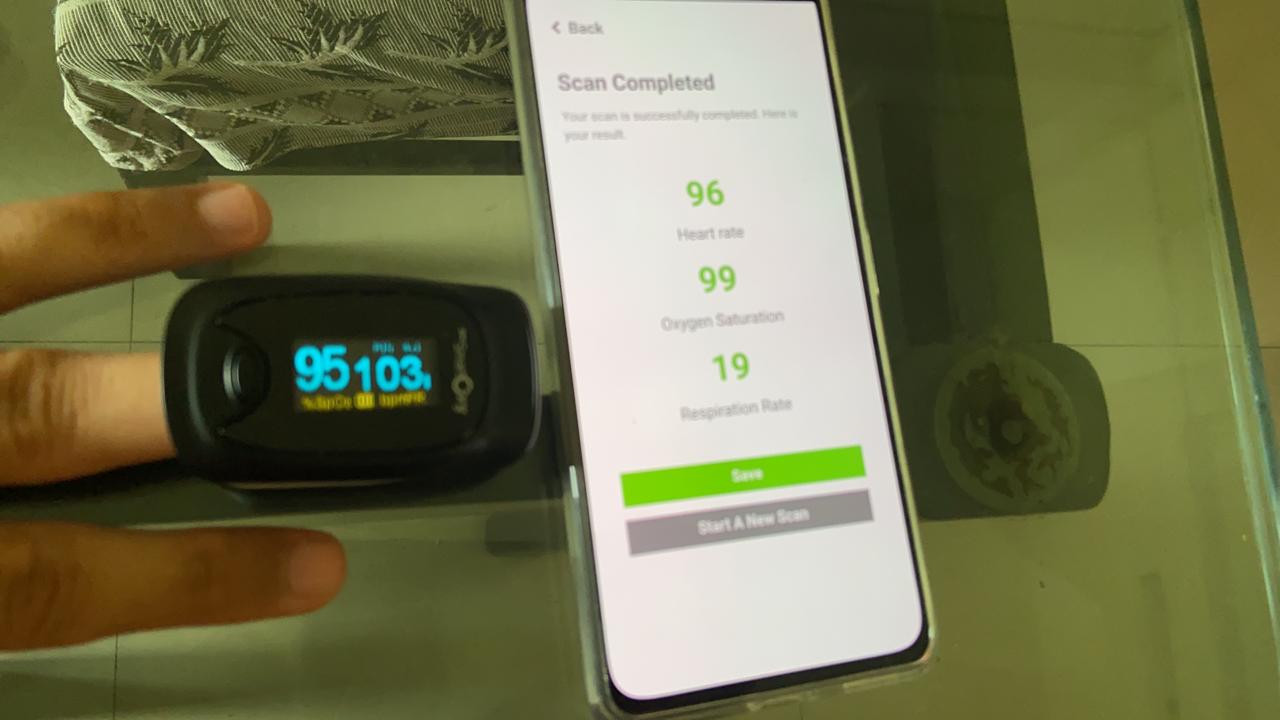 The CarePlix Vitals app is currently available for free on iPhones via the App Store, while an Android version is not available on the Play Store at the moment – so users will have to download it and sideload it from the company's website. We tested the app on an Android device and found the readings were somewhat unreliable – during one test, the CarePlix app reading matched the pulse oximeter, while testing on another person showed a slight discrepancy in the SpO2 reading. The discrepancy between the two could possibly be due to the wide variety of smartphone hardware.
When asked how the company manages to standardise the quality of results on the app across multiple smartphone cameras and flash configurations, Paul said that it was a challenge, but that the startup was working on a solution. "We have heard from many users that it's failing to show a result, because we are not confidently getting the input to give them the output. Our development team is also working their level best to make sure we can cover more devices so that it works for all," he said.
However, we cannot stress enough that readings from these applications should not be treated as medical data and they are not a substitute for consulting a medical professional. "While the PPG technology behind this procedure has existed for a while now, it is extremely important to have official approval from an authority such as the FDA, DCGI or CDSCO before any such product is marketed, so consumers can be assured that the product they are using is scientific and reliable," said retd. Army Brigadier Dr Rathin Brajabasi, consultant surgeon at the SVS Marwari Hospital in Kolkata.
Follow HT Tech for the latest tech news and reviews , also keep up with us on Twitter, Facebook, and Instagram. For our latest videos, subscribe to our YouTube channel.
First Published Date:
25 May, 01:29 PM IST
71621928930965
NEXT ARTICLE BEGINS