Twitter begins accepting public verification requests for the first time since 2017: How to apply if you're eligible
Shut down in 2017, the company's verification program for the public is now open and accepting applications
Updated on 20 May 2021, 08:58 PM IST
in news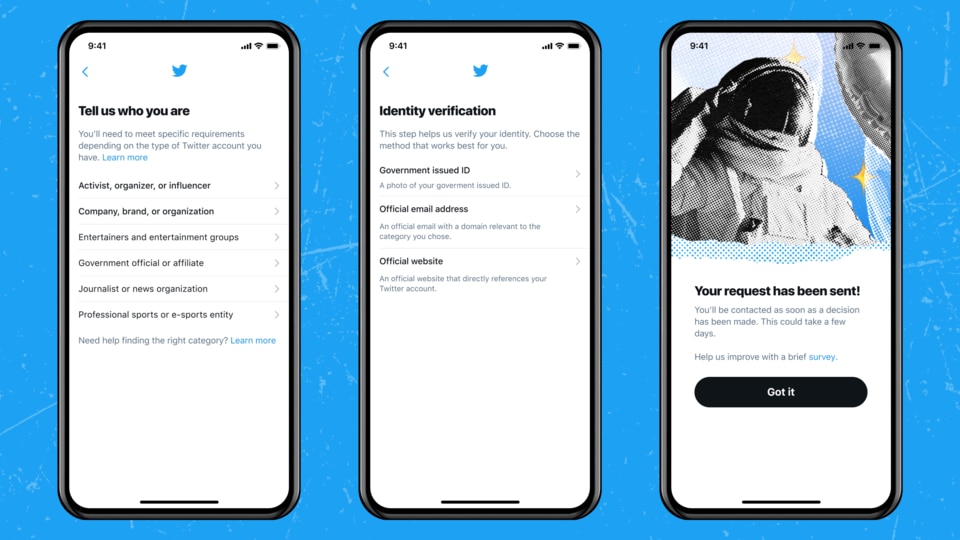 Three years after Twitter shut down its public verification program, the microblogging platform on Thursday announced that it has begun rolling out its new verification application process starting today, allowing public applications from eligible users for verified status on the platform.
Twitter says that its new verification process is aimed at increasing transparency, credibility and clarity to the verification process on Twitter. Back in November 2017, the company had tweeted that it was pausing its general verification process as people had begun to interpret it as an indicator of importance or endorsement. It had also stated that it would rework the program in the coming months – but that plan got sidetracked by the company's efforts to prepare for the 2020 US election.
Past coverage: Twitter to revive controversial account verification system
After public consultation, the microblogging platform is relying on a new policy for verification on the basis of public feedback. It has also started automatically removing verified badges from user accounts that do not match its new criteria for verification on Twitter. Users can now apply to receive a verified badge on their profile starting today — if they meet Twitter's revised criteria:
● Government
● Companies, brands and organizations
● News organizations and journalists
● Entertainment
● Sports and gaming
● Activists, organizers, and other influential individuals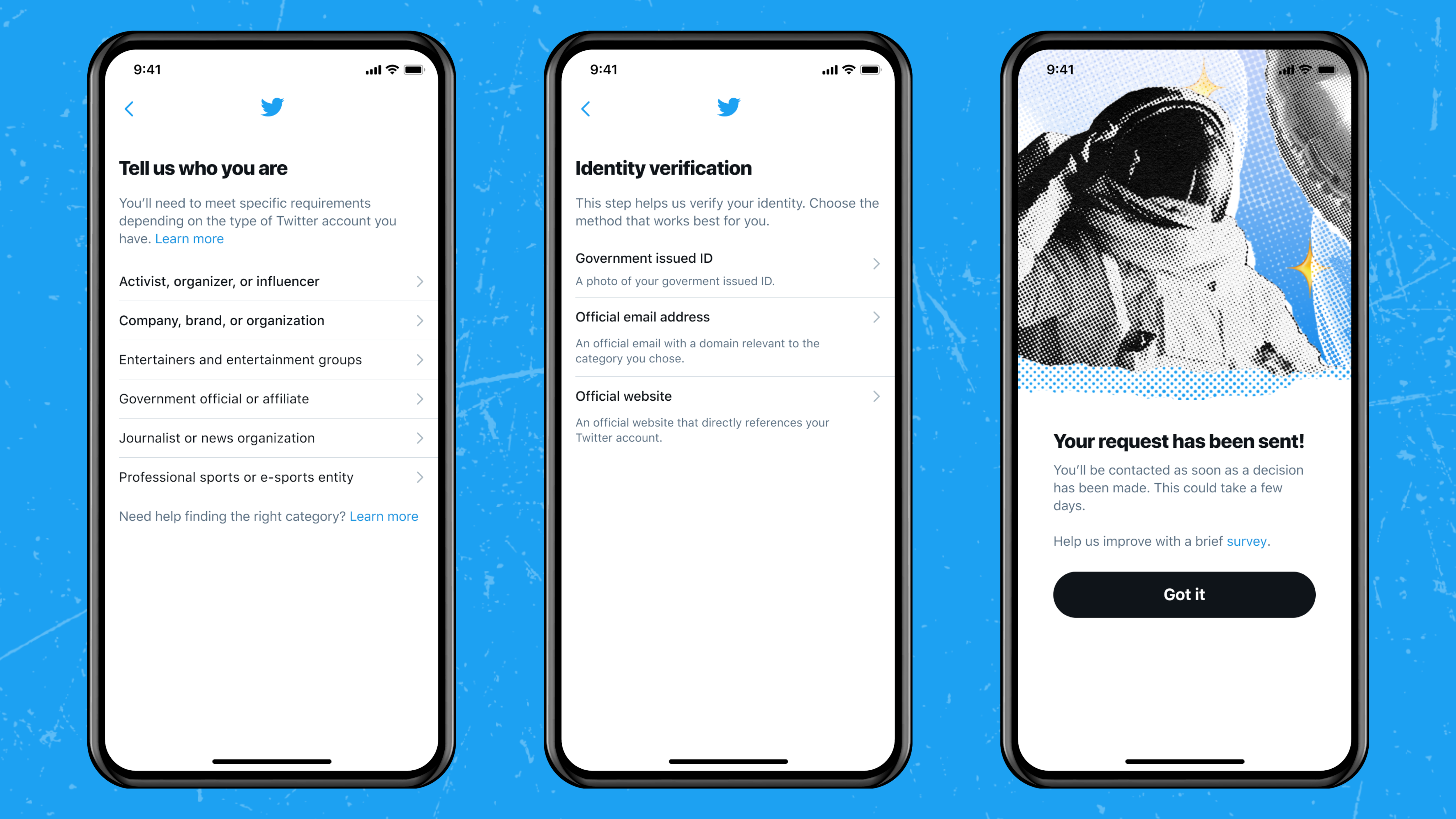 Starting today, the new verification process will roll out to everyone on Twitter, allowing them to begin applying for verification on the platform. If you want to get started with the process, here's what you need to do.
Step 1: Head to the Twitter application settings and tap on the Account section and select the request verification option.
Step 2: You should see a screen that says "Tell us who you are" which offers you the categories that satisfy Twitter's new criteria mentioned above.
Step 3: You will then be asked to prove your identity, by submitting an official ID, or an email address, or bylines in a publication, or an official website.
Step 4: Submit your request and wait for Twitter to revert back -- this could take a few days (or a few weeks) according to Twitter.
Twitter says that if your application is approved you will immediately receive a blue badge on your profile. If not, you'll still be able to apply after a 30-day period and go through the process again.
Also read: Twitter removed image cropping on iOS, Android apps because it's biased
Meanwhile, the company says that more categories for people who do not fit into the existing criteria - such as scientists, academics, and religious leaders. It is also working on a way to denote automated accounts, a new About page for user accounts, as well as memorialising accounts of users after they pass away – and that it will share more information at a later date.