Twitter turns 15: Here are five key moments during the app's evolution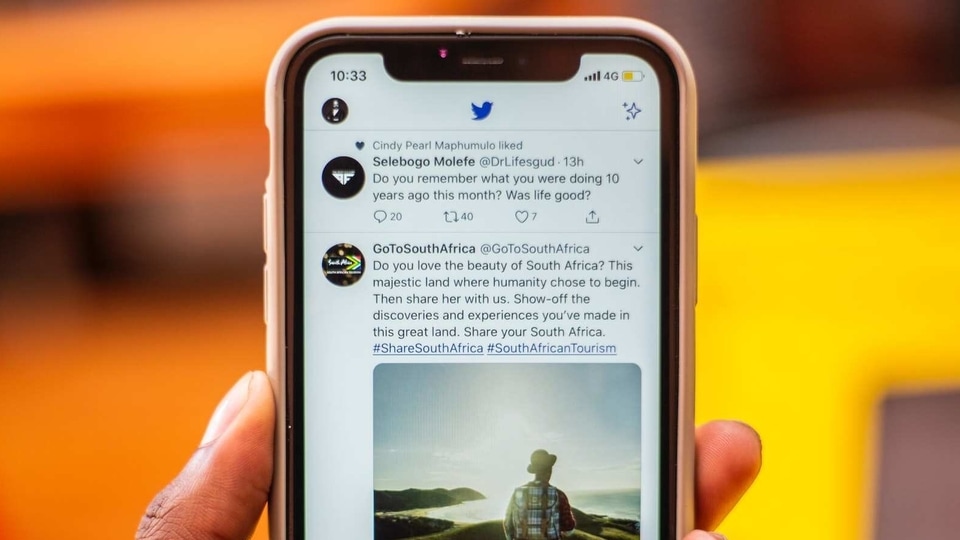 Fifteen years ago, computer engineer Jack Dorsey sent out the first Tweet "just setting up my twttr". Here are five other moments that defined the platform's popularity over the past decade and a half.
It is Twitter's 15th "birthday" today - the anniversary of the first tweet "just setting up my twttr" by founder Jack Dorsey on March 21, 2006. The service, which started as a text based platform, has slowly evolved into a microblogging platform and has become one of the most widely used social networks across the globe today.
Also read: Twitter seeks public input on policy framework for content posted by world leaders
As it turns 15, the company has now decided to change tracks and developing some unconventional features that were previously considered unlikely to come to the platform, like a Super Follow feature, new shopping-centric features, and the Undo Send feature for tweets. These are all proof that Twitter is constantly evolving over time, in an attempt to stay relevant among the competition.
Here are five important moments in Twitter's history, either due to events that took place around the world or iconic features that were added to the platform:
Twitter introduces hashtags (2007)
Hashtags weren't Twitter's creation, and while Chris Messina did bring them to the platform in 2007, they existed all the way back in the early 1990s in the form of an organisation tool for messages on the Internet Relay Chat network, also known as IRC.
how do you feel about using # (pound) for groups. As in #barcamp [msg]?

— ⌗ChrisMessina (@chrismessina) August 23, 2007
The first hashtag was posted to Twitter by Messina in August 2007 and the first popular use for the feature came two months later during the California wildfires. However, they were only adopted as a proper search-like function in 2009 when the company allowed users to see others using the same hashtag.
The arrival of Promoted Tweets for advertising (2010)
Just like Clubhouse and other new upstart companies that are currently running on investor funds, every social media service has to eventually turn profitable. Once a social network gains a certain amount of users, it has to either begin charging them to use the service, or introduce advertising in order to keep the lights on.
Read more: Twitter's Undo Send button could be a paid feature
After the company gained 100 million new users in 2010, a landmark year for the new company, Twitter introduced sponsored or Promoted tweets for the first time, a feature that has stayed on the platform as a mode of monetisation and is expected to complement the upcoming paid features - which will be optional.
Anti-abuse tools make their debut on Twitter (2014)
Towards the end of 2014, the company rolled out new tools to prevent harassment on the platform by flagging tweets, which have later evolved over the years into mute filters, Quality filters, blocking and content reporting.
However content moderation, which is far more effective than any filters and tools has always been slow and not proactive on Twitter, unlike other popular networks like Reddit which are usually known for much better content moderation on its platform.
Third-party applications get a little easier to use (2020)
Twitter has supported third-party apps for over a decade now, but the company has always imposed some sort of limitation or the other on the platform, whether it was limiting apps to signing up 1 lakh accounts, or preventing them from accessing things like threaded conversations, polls and so on.
However, last year, the company rolled out a new version application programming interface (API) that would let developers do more on the platform, although not all the features are available for free.
Twitter embraces modern features with Fleets, Voice DMs and Spaces (2020)
Last year, Twitter finally embraced the one feature that every modern social media platform has incorporated - ephemeral "stories" that disappear after 24 hours. Made popular by Instagram, and Snapchat, the story feature has given Twitter a visual advantage.
⚡ Introducing Fleets: a new way to join the conversation. Twitter's new stories format lets you share what you're seeing and thinking about right now. 👋 pic.twitter.com/43Hcp08rz1

— Twitter Marketing MENA (@TwitterMktgMENA) November 19, 2020
Another feature that has partially rolled out by now is the ability to send Voice DMs to other users, while the company is also in the middle of rolling out Spaces, its Clubhouse competitor service that is expected to arrive by next month.