Vivaldi: This feature-rich customisable browser is for power users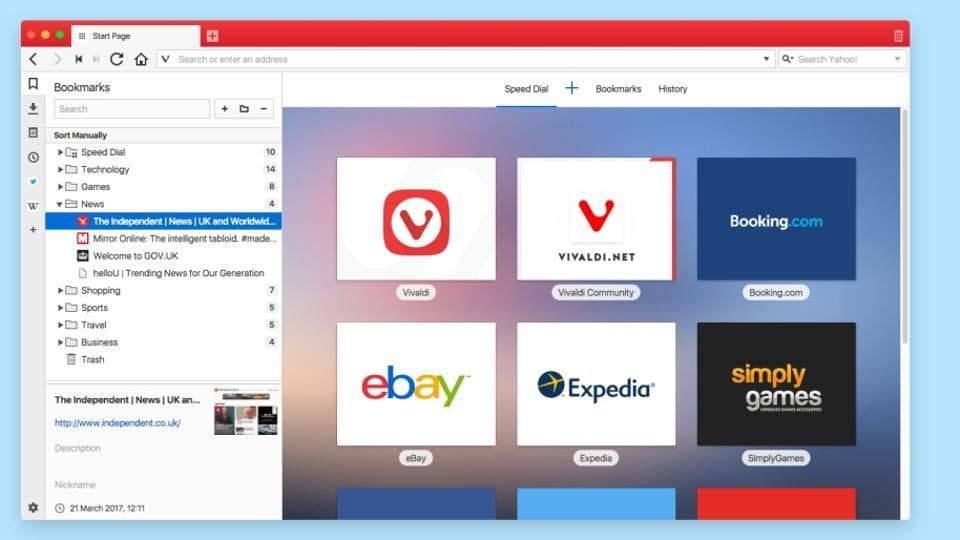 Vivaldi is a desktop browser that focuses extensively on customisation.
At a time when mobile phones are fast becoming the primary computing device for most people, internet browsers by Google, Apple and Microsoft are naturally shifting focus to smaller screens. From Firefox Quantum to Microsoft Edge, a variety of new browsers are being launched for mobile platforms.
This growing trend also means the desktop browser segment is somewhat ignored. Vivaldi, however, has been an exception. The browser, launched by founder of Opera Jon von Tetzchner, in April 2016, is based on Chromium — the open source project that underpins the Google Chrome.
It is available for Windows 7 and above, Linux and Mac OS 10.9 and above platforms. Since its launch, the browser has garnered close to a million active monthly users.
Vivaldi's USP is customisation. Users can change almost every aspect of the browser, whether it has to do with look and feel, adding quick notes, or defining customised keyboard shortcuts and mouse gestures.
We list out a few of Vivaldi's features that may appeal to power users:
Side-panel
Vivaldi's side panel is like an adjustable dashboard for bookmarks, downloads and notes. While the features are quite self explanatory, Vivaldi on Wednesday launched a new version that brings more options.
Version 1.13 brings a Window Panel, which is essentially a tabs-management dashboard. Users can also drag tabs to change the order, and pin tabs that always stay open. You can also mute multiple tabs as well.
"Users can choose where they want to position the tabs; they can navigate to them via their keyboard; group them and so on. The new Window Panel takes tab management to the next level," says Jon von Tetzchner, CEO at Vivaldi Technologies.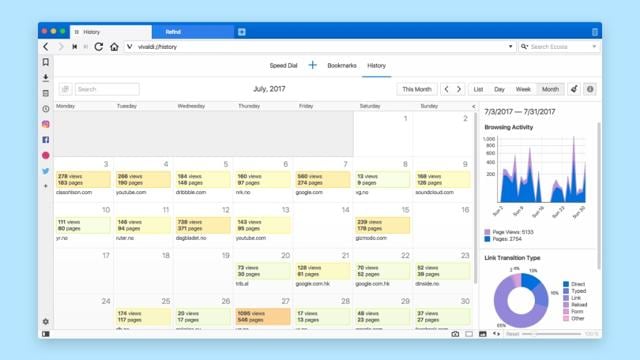 "The Window Panel is especially useful for those who work with a number of tabs. In addition to this, the list shows all tabs without compacting their size. It is easy to search and sort to find a particular tab,'' says developer Espen Sand who leads the work on the Window Panel.
The browser has also improved the download management as it now shows download speed in the download progress bar, ability to pause and resume downloads.
Split-Screen
One of my favourite features of Vivaldi is in-app split screen-like feature. This essentially means you can open two tabs simultaneously. For instance, you can scroll through Google News on one side and your website on the other. This actually comes in handy if you're working on multiple copies or web-based projects.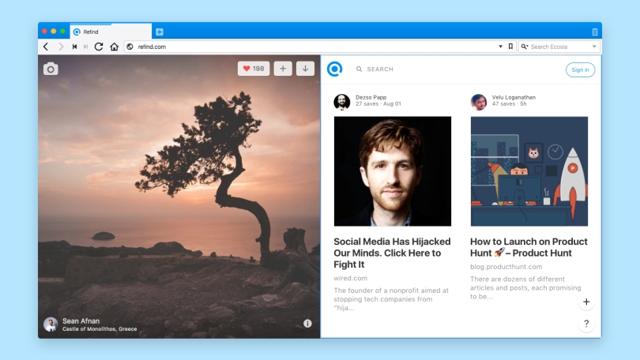 Tab Management
Vivaldi lets you launch the pages from where you had left off. You can adjust your frequently used tabs in a folder for easier access. Though, some of these features are also available in Google Chrome.
Quick Commands
By tapping F2 key, the browser shows up a universal search bar which you can use to access various native functions. You can also use the search bar to browse any website by entering the URL.
Run-off-the-mill features
While customisation is the core of Vivaldi, the browser also comes with various features that are available on other browsers. For example, it also has a reading mode which focuses on the text while keeping distracting advertisements or videos at bay. The reading mode is also adjustable which means users can tweak the theme and contrast level according to their preferences. It has a toolbar for easier accessing and managing bookmarks and also features an adaptive interface colour.
What's next?
Vivaldi has started working on a mobile version of the browser. The app will be initially available to Android users. In the near future, Vivaldi is going to bring a "sync" feature that will allow users to seamlessly switch between multiple devices without losing their content.