WhatsApp adds new features for business users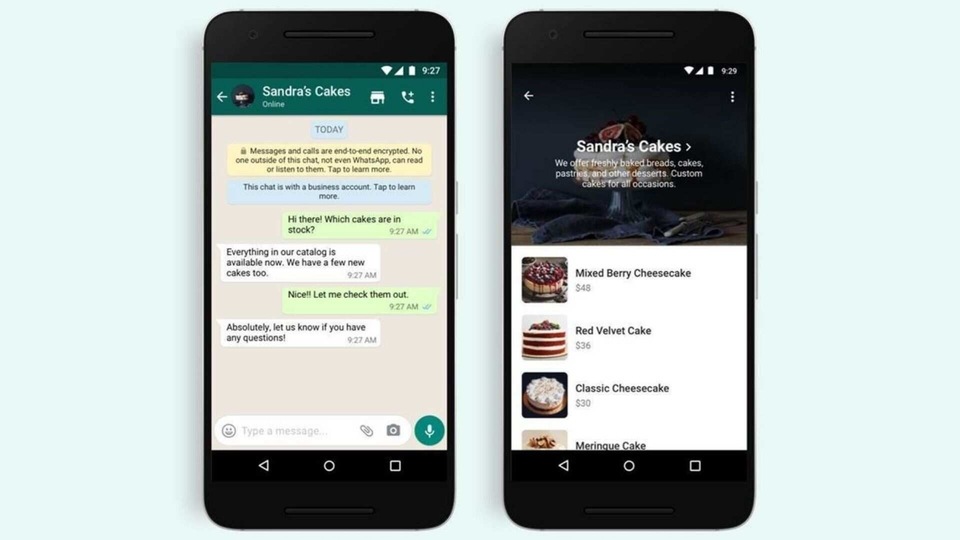 WhatsApp Business users have more ways to create and manage catalogs for their products.
WhatsApp today announced new features for its business app. WhatsApp Business users will now be able to create and manage 'Catalogs' from WhatsApp web and desktop applications. This feature was earlier limited to WhatsApp on mobile.
WhatsApp launched catalgos for its business app back in 2019. Businesses using WhatsApp can now make catalogs from the web or desktop app. This feature lets businesses add and display products as a digital storefront on WhatsApp. WhatsApp in a release said users have created more than 8 million catalogus globally including 1 million in India. WhatsApp has started rolling out this feature to all business users globally.
"Since many businesses manage their inventory from a computer, this new option will make it quick and easy to add new items or services so their customers know what's available. This will be extremely helpful for businesses with big inventories like a restaurant or clothing store so they can manage their catalog from a bigger screen. Catalogs have also allowed businesses to easily showcase and share what they offer," WhatsApp said in the release.
WhatsApp has also rolled out the option for sellers to hide items from their catalog. This feature can be used to hide items that are currently unavailable. Instead of deleting the item from the catalog, businesses can simply hide them and display it again when they're in stock. This feature has started rolling out globally and it should be available in the coming days.
The new features add to WhatsApp's efforts of expanding its business platform. It has been rolling out features to help businesses leverage the platform, and also for users to easily connect with businesses.