WhatsApp, Facebook, Instagram BACK after massive outage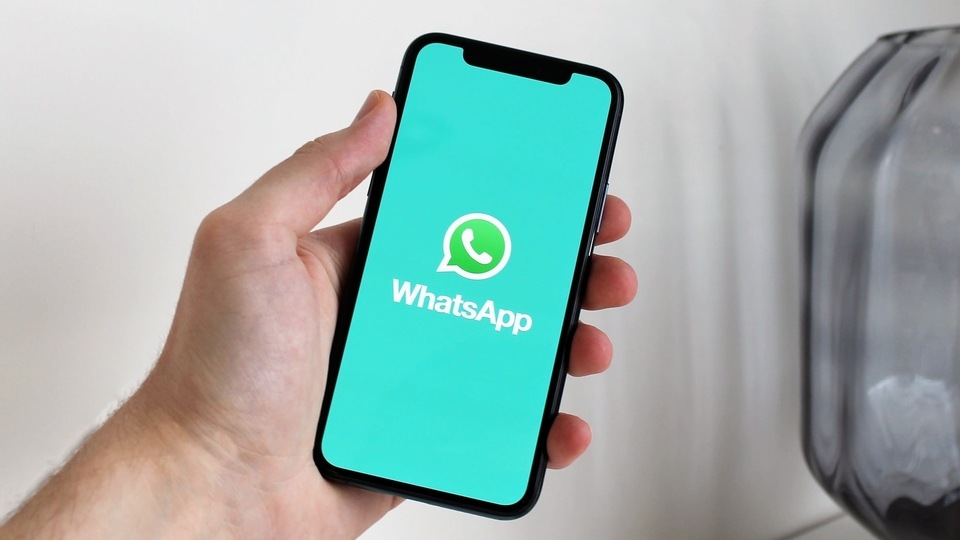 WhatsApp, Facebook, and Instagram are all back after suffering an hours long outage that left users frustrated and unable to access their accounts
WhatsApp, Facebook, Instagram outage: After an outage that lasted for over 6 hours, all the social media apps are back. Taking to Twitter, Facebook tweeted this message, "To the huge community of people and businesses around the world who depend on us: we're sorry. We've been working hard to restore access to our apps and services and are happy to report they are coming back online now. Thank you for bearing with us."
However, Facebook did not immediately explain what caused the failure, the largest ever tracked by web monitoring group Downdetector, Reuters revealed.
However, every user may not have got back access to their social media accounts, as is clear from this tweet. Facebook Chief Technology Officer Mike Schroepfer tweeted, adding that it "To every small and large business, family, and individual who depends on us, I'm sorry." He added, "It may take some time to get to 100%."
WhatsApp tweeted this to its users, "Apologies to everyone who hasn't been able to use WhatsApp today. We're starting to slowly and carefully get WhatsApp working again. Thank you so much for your patience. We will continue to keep you updated when we have more information to share."
Instagram, which too had gone down, tweeted this, "Instagram is slowly but surely coming back now – thanks for dealing with us and sorry for the wait!"
Several Facebook employees who declined to be named said that they believed that the outage was caused by an internal mistake in how internet traffic is routed to its systems. The failures of internal communication tools and other resources that depend on that same network in order to work compounded the error, the employees said.
Security experts said an inadvertent mistake or sabotage by an insider were both plausible.
"Facebook basically locked its keys in its car," tweeted Jonathan Zittrain, director of Harvard's Berkman Klein Center for Internet & Society.
What exacerbated the problem was the fact that Facebook's internal systems too had gone down. This made it impossible to do things at every level, eve entering the office building. There were reports that employees at work on the company's Menlo Park, California, campus had trouble entering buildings because the outage had rendered their security badges useless.
But the impact was far worse for multitudes of Facebook's nearly 3 billion users, showing just how much the world has come to rely on it and its properties — to run businesses, connect with online communities, log on to multiple other websites and even order food.
News agency AP, quoted Kendall Ross, who is the owner of a knitwear brand called Knit That in Oklahoma City, as saying that he has 32,000 followers on his Instagram business page @id.knit.that. Almost all of his website traffic comes directly from Instagram. He posted a product photo about an hour before Instagram went out. He said he tends to sell about two hand-knit pieces after posting a product photo for about $300 to $400.
"The outage today is frustrating financially," he said. "It's also a huge awakening that social media controls so much of my success in business."
There is another worry too for users. So many people are reliant on Facebook, WhatsApp or Instagram as primary modes of communication that losing access for so long can make them vulnerable to criminals taking advantage of the outage, said Rachel Tobac, a hacker and CEO of SocialProof Security.
"They don't know how to contact the people in their lives without it," she said. "They're more susceptible to social engineering because they're so desperate to communicate." Tobac said during previous outages, some people have received emails promising to restore their social media account by clicking on a malicious link that can expose their personal data.
WhatsApp, Facebook, Instagram outage: What happened
Top social media apps WhatsApp, Facebook and Instagram suffered a massive outage, leaving users unable to communicate with anyone. The service was down for several hours. All three have crashed and there is no sign of them reviving for as long as 7 hours, leaving users frustrated. Along with these three, Facebook Messenger and Oculus VR too went down.
DownDetector is showing that all three sites are facing issues and users have taken to Twitter in droves to complain about it. The sites crashed approximately at the same time around 9 PM IST. These are three of the biggest social media platforms and when they crash, it affects billions of people. It also signals there is a common point that has been hit badly.
Why WhatsApp, Facebook and Instagram crashed
In earlier such instances, a DNS server issue had been blamed. The error message on Facebook's webpage suggested a Domain Name System (DNS) error. What DNS does is allow web addresses to take users to their destinations. Facebook itself controls the settings. A similar outage at cloud company Akamai Technologies Inc took down multiple websites in July.
None of the three websites has so far said what the reason behind the outage is.
Security experts said the outage was likely triggered by a configuration error that left directions to Facebook servers unavailable. That could be the result of an internal mistake, though sabotage by an insider would be theoretically possible.
An outside hack was viewed as less likely. A massive denial-of-service attack that could overwhelm Facebook and its sister sites, on the other hand, would require either coordination among powerful criminal groups or a very innovative technique, Reuters reported.
A WhatsApp user named Yuyrtsha, on Downdetector, vented frustration by posting this comment, "Oh come ON, I've been waiting for this damn app to start working from ages, somebody tell me when it starts working"
Social media apps respond
WhatsApp finally acknowledged the issue and tweeted this: "We're aware that some people are experiencing issues with WhatsApp at the moment. We're working to get things back to normal and will send an update here as soon as possible."
If you try to go to Instagram website, it is showing a completely white page with "5xx Server Error" in big black bold letters right on top.
Facebook website is showing this message on Chrome browser:
"This site can't be reachedCheck if there is a typo in facebook.com.
If spelling is correct, try running windows network Diagnostics.
DNS_PROBE_FINISHED_NXDOMAIN"
The same error message is being shown by WhatsApp Web too.
This is Instagram reaction on Twitter:
Instagram Comms@InstagramComms·1h
"Instagram and friends are having a little bit of a hard time right now, and you may be having issues using them. Bear with us, we're on it!"
Facebook too has taken to Twitter. It tweeted, "We're aware that some people are having trouble accessing our apps and products. We're working to get things back to normal as quickly as possible, and we apologize for any inconvenience."
The number of users affected in India can be gauged from the official government data that was shared earlier this year. There are as many as 53 crore WhatsApp users, 41 crore Facebook users and 21 crore Instagram users in India.
Facebook has experienced similar widespread outages with its suite of apps this year in March and July.
Not just the direct users of these social media apps have been affected, others too are facing issues because as they use their Facebook credentials to log in to third-party apps.
This was clear from what Match Masters, a competitive match-3 puzzle game, tweeted for its users, "Hold on tight! If you're game isn't running as usual please note that there's been an issue with Facebook login servers and the moment this gets fixed all will be back to normal! In the meantime - check our our latest Twitter competition - you may be a winner! #facebookdown."
Facebook's Whistleblower Fiasco
The outage comes a day after a whistleblower went on US television to reveal her identity after she leaked a trove of documents to authorities alleging the company knew its products were fueling hate and harming children's mental health.
Frances Haugen, a 37-year-old data scientist from Iowa, has worked for companies including Google and Pinterest -- but said in an interview with CBS news show "60 Minutes" that Facebook was "substantially worse" than anything she had seen before.
Twitter reactions
While there is immense frustration among users, many have taken this as an opportunity for some light-hearted banter as is clear from their reactions on Twitter. Here are a few:
A WhatsApp user, Sachin Rai (@Sachinraikadaba) took to Twitter and tweeted his disappointment this way, "Now everyone coming to Twitter Because Fb,Insta and wa are down."
Another one, :Shahroz Makhdoom (@ShahrozMakhdoom) tweeted, "Everyone rushing to twitter to confirm if their wifi is slow or if zuckerberg is making fun of everyone again."
Yadav Ji Blue heart (@sarcasmiclondaa) tweeted, "Everyone going to Twitter & Telegram to see if instagram and whatsapp are down for everyone else Loudly crying faceFace with tears of joy."
Ronoh Cornelius (Kipchumba) tweted, "Mark Zuckerberg is now number 5 in the billionaires Forbes chart, after losing $6,6 billion due to the Facebook, Instagram and WhatsApp outage. #facebookdown."
In one of the day's most popular tweets, video streaming company Netflix shared a meme from its new hit show "Squid Game" captioned "When Instagram & Facebook are down," that showed a person labeled "Twitter" holding up a character on the verge of falling labeled "everyone."
Inside a Facebook group for ad buyers, one member wisecracked after service returned that "lots of people searched today 'how to run google ads for clients.'"