Here's why Paytm founder Vijay Shekhar is unhappy with WhatsApp's UPI payment feature
"After failing to win war against India's open internet with cheap tricks of Free Basics, Facebook is again in play," Vijay Shekhar Sharma commented on WhatsApp's payment feature.
Neeraj Arora, vice president of business development for Facebook's WhatsApp, has resigned from Paytm's board as the Indian company cries foul over the manner in which Silicon Valley giants are operating in the country.
Also read:
Looking for a smartphone? To check mobile finder click here.
Arora, an ex-Googler who has played an instrumental role in increasing the reach of WhatsApp, had joined the Paytm board in 2015. His resignation comes in the backdrop of Vijay Shekhar Sharma, the founder and chief executive of Paytm, criticising companies such as Facebook over the way they are doing business in India.
"India must welcome global tech companies," Sharma, who has been vocal about his discomfort over the rise of international giants in India, tweeted on Wednesday. But "it must not let them colonise our Internet. Their ambitions and intentions are clear in last few weeks," he added.
Sharma's remarks comes days after WhatsApp began rolling out the payment feature on its messaging service in India. There are several companies vying with each other to gain a foothold in the payments space in India, but no service can potentially pose a threat to Paytm, the largest wallet app in India, as WhatsApp does.
To make matters worse for Paytm, WhatsApp's payment service, which works on top of the UPI infrastructure, has the most simplified user interface of any payment app in India. It has been able to do so by, in part, by not utilising all the specs mandated by the NPCI.
A user on WhatsApp can only send money to others on WhatsApp. The Facebook-owned service is using the phone number as the virtual payment address, instead of cumbersome addresses such as 123456789@icici as Google's Tez app and other payment services do. WhatsApp users, much like Ola and Uber users, doesn't have a separate login requirement when making transactions either. WhatsApp also doesn't have the ability to scan a UPI QR and has no means at present to let a user request for money as other UPI-powered payment apps do.
Nikhil Kumar, who works with India Stack, said he believes the "NPCI will enforce its procedural guidelines" when WhatsApp's payment feature is officially rolling out at scale. "There is no reason why WhatsApp won't do it," he added.
"After failing to win the war against India's open internet with cheap tricks of Free Basics, Facebook is again at play," Sharma said. "Killing beautiful open UPI system with its custom close garden implementation. I am surprised, champions of open India Stack, let it happen!" Sharma likened WhatsApp's tactics in India to the ways "Microsoft hurt open web standards" decades ago.
WhatsApp did not respond to the comments.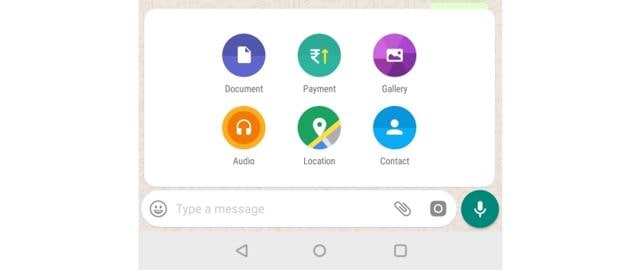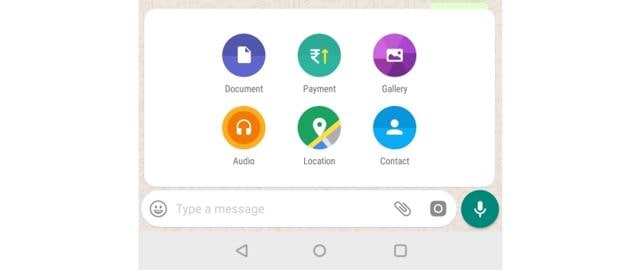 Not everyone shares Sharma's views, however. Bipin Singh, the chief executive officer of MobiKwik, reminded that the incumbent companies that are worried about the "unfair" advantage WhatsApp is receiving in India. "There is [a] clear record of private companies who got access first and exclusively when UPI was launched," he said, adding, "those who live in glass houses..."
"Those complaining about Whatsapp are the same folks who refuse to entertain neutral payment options (like MobiKwik) on their own e-commerce websites/apps and instead promote only captive wallets," Singh said. "A standard of interoperability should include wallet acceptance as well." he added.
Kunal Shah, former chief executive of mobile payment app Freecharge, echoed Singh's views. He said, "all companies threatened by WhatsApp payments are going to tag it as anti-national and try to pull it down as it's hard to win on merit against network effects of WhatsApp."
Amrish Rau, the chief executive of PayU, also believed that those who are making noise against WhatsApp have something deep to fear about. "Let's get this clear, WhatsApp and UPI being targeted. Just reminds that even dollar billionaires are scared of great UX."
Prasanto K Roy, VP Nasscom Internet Council, said, "I welcome the increased choices and competition in the market, with the pilot launch of WhatsApp payments--as well as Google Tez earlier. While this will increase the pressure on the PPIs (m-wallets) to innovate, competitive disruption is the nature of the internet economy. A market with nearly 30 PPIs was not sustainable anyway, and consolidation is inevitable, as it is across the ecommerce sector."
"I would expect that the core principle of UPI--seamless interoperability (the U stands for Unified!)--will be respected and interoperability will be more clearly and visibly supported by WhatsApp going forward. It is early days and the product is in beta or pilot. The RBI via its 2017 master guidelines for PPIs outlined the interoperability roadmap for m-wallets, and interoperability between payment systems should be non-negotiable esp. for UPI and NPCI," he added.
This isn't the first time some top executives in India have raised concerns about operations of international companies. Two years ago, Sachin Bansal, co-founder and executive chairman of Flipkart, and Bhavish Aggarwal, the chief executive and founder of Ola, suggested that the Indian government look at China and bring similar regulations in India. The executives, many of whose companies have been funded by foreign investors, alleged that foreign companies are dumping capital to win the market.
Their companies are among the founding members of the lobby group India Tech, which would advise the government on forming regulations that could protect the interest of Indian companies.
Follow HT Tech for the latest tech news and reviews , also keep up with us on Twitter, Facebook, and Instagram. For our latest videos, subscribe to our YouTube channel.
First Published Date:
15 Feb, 01:27 PM IST
71589384577023
NEXT ARTICLE BEGINS