WhatsApp to add this very helpful feature soon, review voice messages before sending them
WhatsApp currently lets you speed up voice messages you have received on the app which is helpful. But it's going to add an even better feature soon - the option to review voice messages before sending them.
WhatsApp recently introduced a feature that lets you speed up voice messages you have received. This is a really great feature to have since it essentially saves you time when you are listening to long-ish voice notes. And that's not all, The Facebook-owned messaging platform has some other plans lined up for this voice messages feature as well, and there's one that we just got to know about and it is super helpful.
Just like we've often sent text messages by mistake, that same has happened with voice messages too. While you can delete a text message for both yourself and the person you have sent it to, you can also do the same for a voice note. Additionally, WhatsApp is soon going to let you listen to your voice message before sending it. The platform is working on this feature currently for Android users and it was submitted in a WhatsApp beta update for Android 2.21.12.7. This feature should roll out for Android users soon. iOS users do not need to worry though, this feature is already under development for iOS services as WABetaInfo reported, the work for Android devices has just begun.
📝 WhatsApp beta for Android 2.21.12.7: what's new?

WhatsApp is working on the possibility to listen to a voice message before sending it.
This feature will be officially available in a future update.https://t.co/TQo5hEvhLA

— WABetaInfo (@WABetaInfo) June 4, 2021
While the option to review voice messages has been available on WhatsApp, it is a cumbersome process. The new voice message review feature will make it easier to get this done. With this new feature, users will be able to hear the voice message every time they hit the stop button, as WABetaInfo explained. For now, there is a cancel button that deletes the entire voice message. This will be changed to a stop button once this feature rolls out.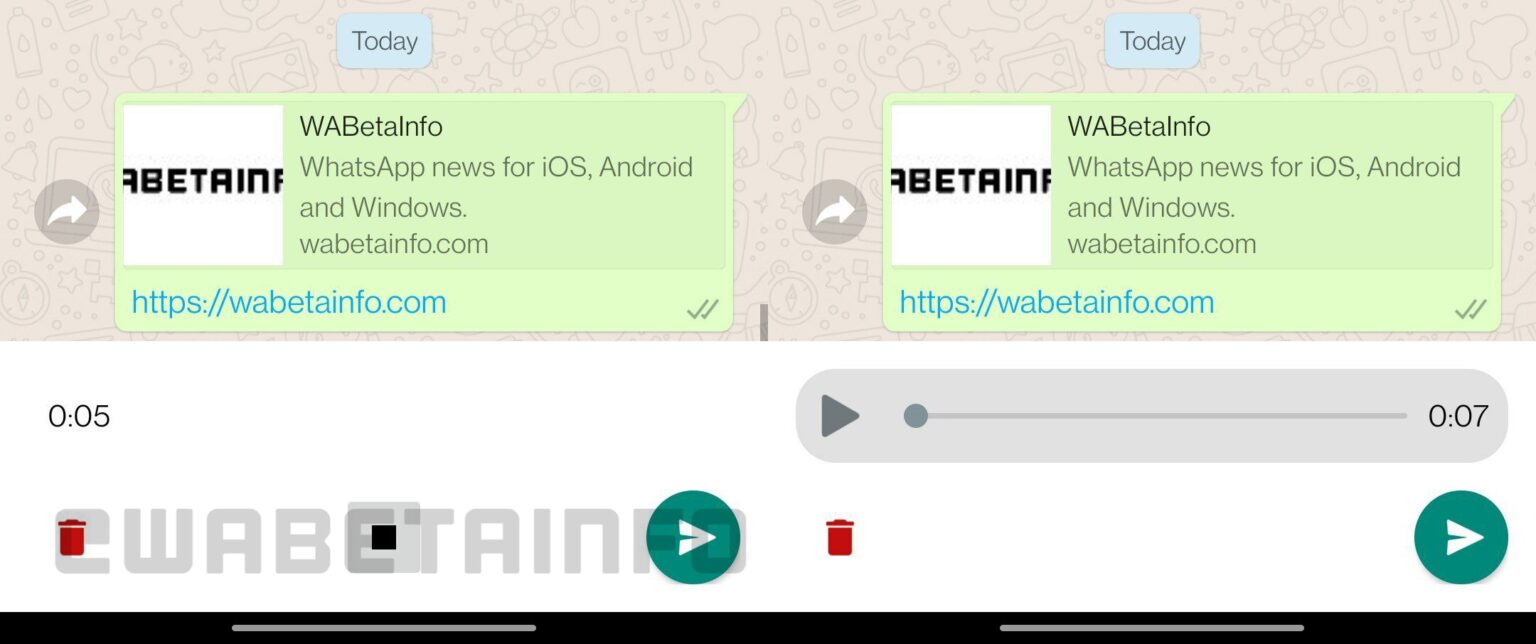 You will soon be able to check what you're about to send and this is super helpful for all those times we have mistakenly pressed the mic icon and started recording a voice note by mistake. "These days we need all the time-saving tips and tricks we can find. This is why voice messages on WhatsApp are a particularly useful tool for people short on time, who are multitasking, or who have friends and family in different time zones," WhatsApp said in a statement.
WhatsApp has just rolled out the option to speed up voice messages by 1x, 1.5x, or 2x. This should be visible on your app right now when you play a voice note. In case it is not, please head over to the App Store or the Play Store and update your WhatsApp to the latest version.