Instagram and TikTok belong to the 'Walled Garden' universe, we operate on the open web, says Firework's Jason Holland
Firework gives content creators two main features – Live Streaming Videos and Shoppable Videos – to choose from based on their audience and their products. These videos can be used by e-commerce platforms, brands and publishers to reach out to their audience in a way that best suits their products.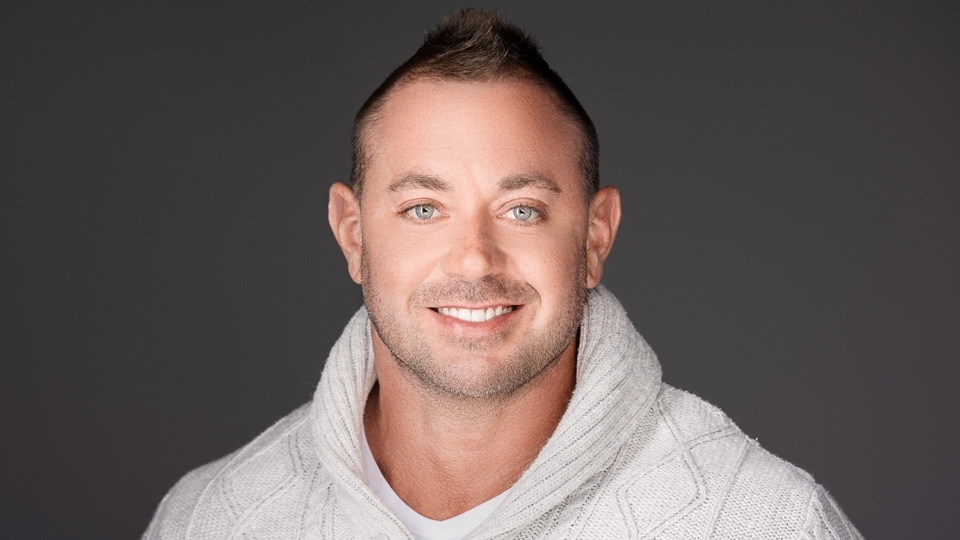 Short-form videos, off lately, have become one of the most popular means of communicating on various social media platforms. Popularised by the likes of Snapchat, Instagram and TikTok, short-form videos, owing to their popularity, are being used by both content creators to reach out to their audience and share information with them and brands and publishers to showcase their product portfolio. While a lot of this outreach is happening via social media platforms, dedicated platforms such as Firework, with their more diverse features and functionality, take it further and make it easier for content creators, brands and publishers to reach their audience.
Firework gives content creators two main features – Live Streaming Videos and Shoppable Videos – to choose from based on their audience and their products. These videos can be used by e-commerce platforms, brands and publishers to reach out to their audience in a way that best suits their products. What is interesting about these videos is that they can easily be embedded on various platforms. Another interesting thing about Firework's videos is the fact that it natively features support for a video editor within the app that lets content creators add graphics, filters and other creative material to their videos easily.
Amid the rising popularity of short form videos, we sat down for a conversation with Firework President of Global Business, Jason Holland, to understand how some of its top features work and how is the platform different from social media platforms such as TikTok and Instagram. Here are the snippets of our conversation with Holland...
How are your Shoppable Videos different from the one offered by Instagram?
There are a few critical differences between Firework and Instagram shoppable content.
Instagram leverages shoppable images and carousels, while Firework taps into the power of short-form shoppable video and live streaming.
Instagram users aren't looking to shop actively but 'stumble' across products while casually browsing. With Firework, the video-powered experience taps into high-intent 'shoppers' who have landed on a brand's website/app with a strong desire to make a purchase.
More importantly, though, Instagram and Firework operate in entirely different contexts and ecosystems. Instagram is itself a walled garden, meaning that Instagram owns user data. Firework, meanwhile, runs on the open web, which means that organizations can use Firework to create and upload shoppable videos or live streams anywhere on the open web. For the first time, shoppable short-form videos can exist outside of the walled gardens of social media sites and Amazon. And the retailer/brand owns the customer data.
Firework shoppable video gives companies greater access and control over customer data. When users engage with brands on their platforms, advertisers access first-party data and can retarget users more effectively.
You offer a functionality called in-stream advertising. How does that work?
Firework uses powerful tools and algorithms to understand a user's likes and dislikes contextually, identify the types of videos one engages with, and predict what might interest them. That information is critical to an advertiser. With Firework, advertisers can make well-informed decisions to serve advertisements or impressions based on audience profiles. These types of contextually appropriate offerings are critical but often hard to achieve on the open web.
How does your Shoppable Videos feature work in real-time?
Let's take the example of a small D2C brand: Through a simple integration with Firework—literally a single line of code—the brand can upgrade its digital experience and offer immersive, shoppable video directly on their website/app. A Live stream is just as easy and can also be featured directly on a homepage, greeting users as soon as they visit.
Brands can create custom videos from scratch or use existing video content using the Firework studio to create a content library. The short videos are shoppable and offer a highly immersive, three-dimensional shopping experience.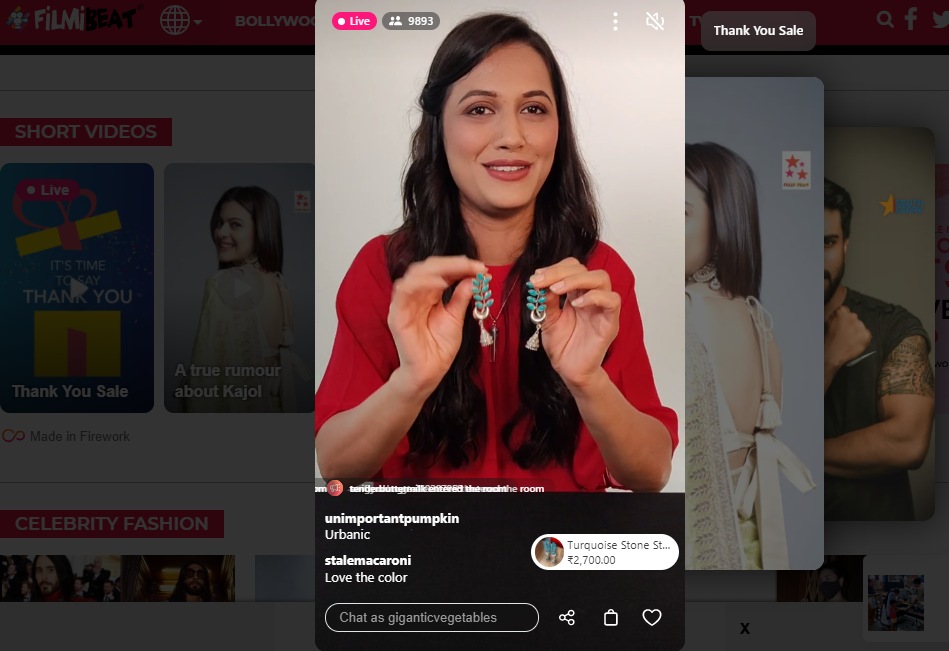 What benefits do the Shoppable Videos have over Live Streaming and short-form videos for publishers and brands? Could you share some insights pertaining to the engagement that you have witnessed in the case of Shoppable Videos compared to Live Streaming and short-form videos?
Shoppable videos and live streaming are two sides of the same coin, both aimed at helping publishers and brands reach customers in the same immersive formats they've grown accustomed to in CX-rich social media settings. Retailers, meanwhile, are looking for new paths to engagement in the wake of irreversible changes to shopping habits spurred on by the pandemic. Through short-form and live stream video, they can showcase their products and brand ethos in previously unattainable ways..
In terms of engagement, both formats are incredibly effective. However, social sites like Instagram are experts at creating environments that foster engagement, that same level of activity often isn't seen in their e-commerce functionalities. Sponsored stories featuring products, for example, don't allow the opportunity for viewers to comment and engage with each other.
A Japan-based fashion brand experienced a 5X spike in engagement, and a 556% increase in session times, thanks to Firework's short-form video engagement layer.
Firework's short-form video and live stream formats were designed with engagement in mind, allowing for robust conversation to happen around individual videos or during live streams themselves. And the best part? That peer-to-peer or customer-to-brand engagement is happening right on the brand's own digital property.
Is there a limit on the length of short-form video and live streams? Are there any specific businesses that you cater to or is it open to all?
Firework shoppable videos are 30 seconds long. Live streams, however, can be of any length. Firework stands to benefit companies of every type and every size. We plan on revolutionizing customer experience across the board without prejudice.
Why should one choose Firework, and not Instagram or TikTok?
We are vastly different from what Instagram or TikTok does. While Instagram and TikTok belong to the "Walled Garden" universe, we operate on the open web and aim to change the fundamental ways that users interact with it. In addition to that, Firework offers first-party data to advertisers and customers which is a key differentiator from social media networks. The cookieless future that we are headed towards will make it harder for brands to obtain first-party data. With Firework, brands can give their consumers what they want: a short-video-led online shopping experience and own the customer data while they are at it.
Brands using TikTok and Instagram are creating content for those platforms. They realise some downstream benefits, sure, but the traffic? That belongs to the social media sites. The data? Brands can rent it from the social giants, but they don't own it.
Brands on our platform are redefining that dynamic. They are empowered to use video content on their own websites to truly connect with customers in how they want to be reached. They are finally building content and engagement on their own terms—and by their own rules.
Follow HT Tech for the latest tech news and reviews , also keep up with us on Twitter, Facebook, and Instagram. For our latest videos, subscribe to our YouTube channel.
First Published Date:
13 Oct, 07:36 AM IST
71634089958706
NEXT ARTICLE BEGINS