Why Parag Agrawal was named Twitter CEO after Jack Dorsey's exit
Parag Agrawal, Twitter CEO, has been picked for the top post due to these reasons. Read all about it.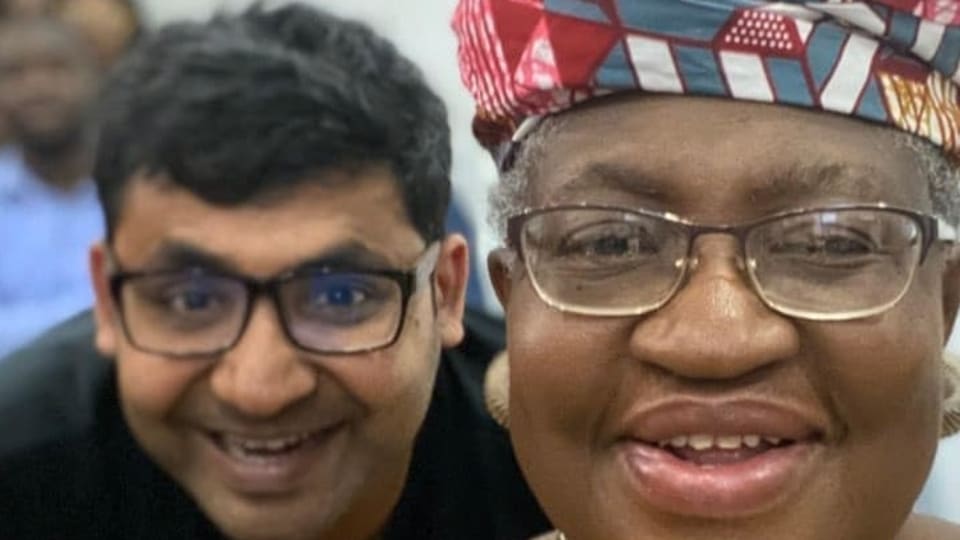 Parag Agrawal has become the latest tech czar in one of the top technology companies in the US. He is following in the footsteps of Satya Nadella (Microsoft), Sundar Pichai (Alphabet/Google), Shantanu Narayen (Adobe), Ajay Banga (Mastercard), among others. Agrawal, despite his apparent friendship with his mentor and co-founder Jack Dorsey, has risen from relative obscurity to take up the CEO's post from the former chief, surprising many insiders. He started as an engineer and was holding the chief technology officer's (CTO) post before he was moved into the CEO's office yesterday. According to Dorsey, the board had looked at many other options, but finally plumped for Agrawal. In his letter posted on Twitter, Dorsey said, "My trust in Parag as Twitter's CEO is deep... It's his time to lead."
Parag Agrawal age is just 37 and this elevation is certainly a feather in his cap. It has also made him the youngest CEO to helm an S&P 500 company, thereby beating Facebook chief Mark Zuckerberg. But why did Twitter make Parag Agrawal CEO?
Twitter has been amongst the most-successful microblogging and social networking service sites in terms of users and engagement. However, it has lagged almost all other rivals in one of the most crucial aspects - revenue. Something that has displeased shareholders immensely. Twitter has great engagement, but its ability to monetise the same has not been up to the mark under Jack Dorsey, although he did deliver growth - Twitter stock has climbed 62% since Dorsey's return in 2015, and annual revenue is up 68% from the 2015 level, reveals Bloomberg data. However, that pales when compared to what is happening at Facebook - shares have gained 260% in that same time, and sales have more than quadrupled.
In the face of such growth at rival companies, Twitter's progress was unacceptable to the shareholders and things came to such a pass that massive targets were slapped on Twitter executives to achieve in terms of revenue and users.
So, where does that leave Parag Agrawal? He will surely have to do much more than just fill Dorsey's shoes at Twitter and that is why he is in the post.
One of the reasons for Twitter to pick Parag was the fact that he has already worked on increasing revenue at the organisation. While not much information is available on that, whatever Parag did seems to have impressed the powers-that-be at Twitter. Agrawal has worked on boosting audience growth and, importantly, revenue and led the company's technical strategy including overseeing advancements in machine learning and artificial intelligence. He has also been working on blockchain and other decentralized technologies that have been identified as growth-generators under Dorsey. This should fit in nicely with what Twitter wants, to boost performance.
Another critically important factor for his appointment stems from the fact that India is one of the biggest markets for Twitter and it may have the most potential to deliver growth across all metrics. Parag Agrawal is of Indian origin and would be expected to navigate Twitter's ship adroitly through the sea of troubles that Twitter has got into under Jack Dorsey in picking fights with the ruling Bharatiya Janata Party as well as over privacy concerns. Parag's knowledge of India will definitely come in handy to mend fences here.
The list of what should happen at Twitter under Agrawal includes outperforming the market and introduce new products (live audio and subscriptions) in a fashion that rivals have done. Twitter has been among the slowest in introducing new products and it may even have to look at acquisitions to expand the business.
As far as new products are concerned, Agrawal will also have to deal with the fact that Facebook has jumped into the Metaverse with full conviction. Other top tech companies like Microsoft and Google are making the right noises about it. Twitter has not been so chirpy on this, so far. Considering the potential of metaverse that Mark Zuckerberg is raving about, Twitter will have to find a solution or a way forward on it. The fact that he has been a CTO will have gone down well with Twitter board in this respect too in picking him as the ideal candidate.
Another important fact that may have got Agrawal the thumbs-up at Twitter is his role in the Bluesky project. It is all about decentralising the technology to run all social media platforms. In effect, the social media platforms that are on Bluesky will have uniform rules. So, if a post is violating the rules and gets flagged and banned on one platform, it will also get banned in all the other ones too. Agrawal has been integral to the project since inception.
Having said that, Parag Agrawal has enormous targets to meet. Twitter's stated objective is to double annual revenue by 2023. Not just that, Twitter wants to grow its user base by 20% each of the next three years. Twitter has 211 million daily active users.
What does Agrawal think about it? He tweeted, "We recently updated our strategy to hit ambitious goals, and I believe that strategy to be bold and right."
And how does he expect to achieve it? Agrawal wrote, "But our critical challenge is how we work to execute against it and deliver results -- that's how we'll make Twitter be the best it can be for our customers, shareholders, and for each of you."
This, in fact, may well encapsulate why he was picked and how Agrawal will be doing things at Twitter.
Follow HT Tech for the latest tech news and reviews , also keep up with us on Twitter, Facebook, and Instagram. For our latest videos, subscribe to our YouTube channel.
First Published Date:
30 Nov, 11:10 AM IST
71638249343053
NEXT ARTICLE BEGINS