Zomato Piggybank rewards programme rolls out: Here's how to get it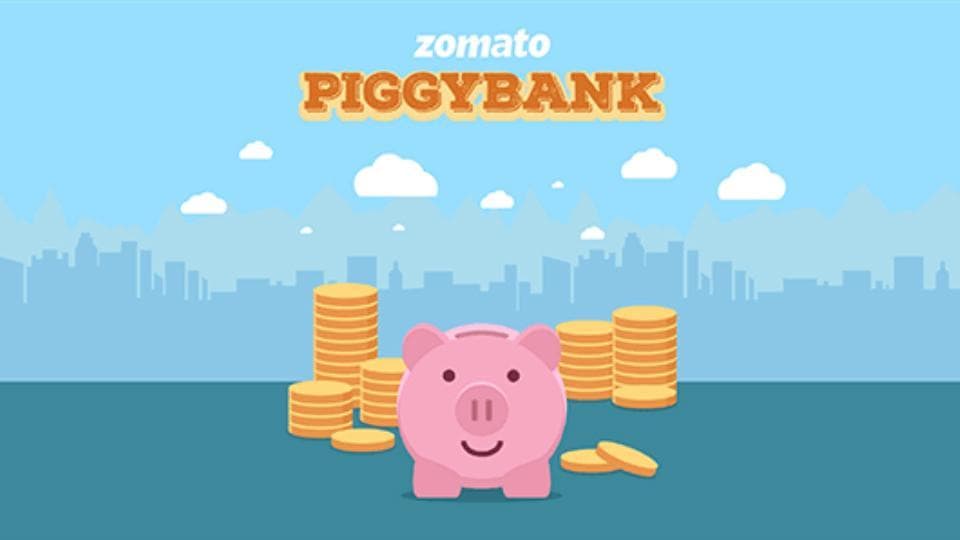 Users can now earn points on Zomato and use them to avail discount on every order. Zomato Piggybank has been rolled out to select users as of now.
Zomato has launched a new rewards programme, called 'Zomato Piggybank', for its users. With this new scheme, 10% will be added to your piggybank account for every order you place on Zomato. Users will get the credited amount in the form of Zomato coins.
Zomato Piggybank is currently available only for Android users on its mobile app. The Zomato coins can be used to avail 10% discount on every other order users make online. The 10% discount is also applicable on any other offer available at the restaurant.
Zomato has started rolling out its piggybank scheme to select users based on "their loyalty" and the geographic availability of partner restaurants. Zomato is also offering 200 'Z' coins as a joining bonus. The programme will also be rolled out for more users who place over five orders per month on a regular basis. At the same time, Zomato Gold users will also get early access to this offer.
For those who haven't received piggybank scheme yet, here's how you can get it through referral codes:
1. Users who have Zomato Piggybank will get a referral code on the app.
2. Copy the referral code and share it among your friends.
3. Upon receiving the code, the friend can copy and paste it on the given section of the Zomato app.
4. The referral code will give both users 100 Piggybank coins.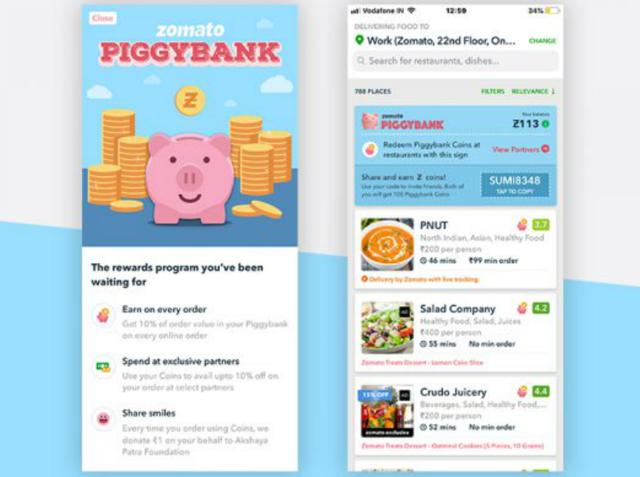 As of now, this programme is free for everyone to enroll into. However, the company will turn it into a paid subscription programme in two months. Zomato will charge users ₹299 per year. In addition to providing users with discounts, Zomato will also donate to the Akshay Patra Foundation through the Piggybank Scheme.
Zomato's existing programmes include 'Zomato Gold' and 'Zomato Treats'. Zomato Gold membership is available at ₹999 for three months, ₹1,679 for 12 months and ₹2,799 for 24 months. This membership gives users benefits such as 1+1 on food and 2+2 on drinks in partner restaurants. Zomato Treats can also be subscribed at ₹249 per year. Through this, users get a free dessert with every order placed online.