Amazfit GTS 2 review: Covers the bases
The Amazfit GTS 2 is a smartwatch that's more for casual fitness and daily tracking, it gets the basics right.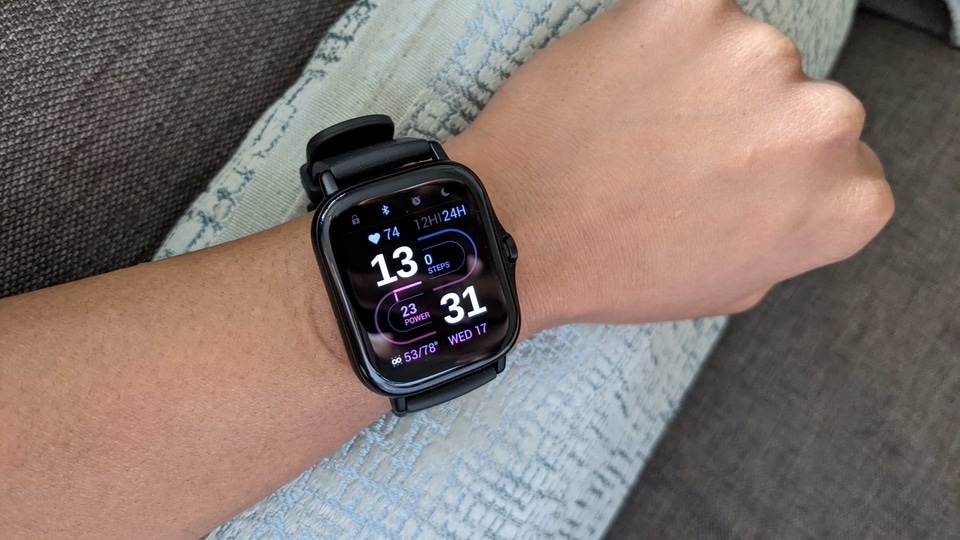 Brand: Huami Amazfit
Product: Amazfit GTS 2
Key specs: Biotracking with heart rate and SpO2 sensors, 90 sports modes, 5ATM water resistance, 246mAh battery, 1.65-inch AMOLED display with 3D Corning Gorilla glass.
Price: ₹12,999
Rating: 3/5
Smartwatches and fitness trackers have in general gained importance over the last couple of years, particularly last year thanks to the global lockdown. Many people who might not have bothered about fitness tracking or keeping an eye on their basic vitals, might have been inspired to be a little more interested in doing so over the pandemic.
One specific smartwatch/fitness tracker feature that gained importance in 2020 was blood oxygen level monitoring (SpO2 levels) with the likes of smartwatch heavyweights like Apple bringing it in on their devices.
Huami Amazfit GTS 2 also comes with this SpO2 sensor, besides the usual fitness tracking and heartbeat monitoring, and costs less than half of what the Apple Watch does.
Also Read: Apple Watch Series 6 review: How do you make something good, better?
But then let's be frank. If you are someone who doesn't really workout, a fitness tracker or a smartwatch is honestly of no great use to you unless it is just to keep a tab on your smartphone notifications and perhaps respond to them if your smartphone OS permits.
So, whether you should or should not buy a smartwatch depends entirely on how much disposable income you have and what exactly you intend to use it for.
At ₹12,999 the Huami Amazfit GTS 2, in my opinion, is a better smartwatch to consider over the likes of what Xiaomi and Realme have to offer. It is more focused on fitness which I like (90 sports modes) and looks better than most of the other smartwatches on offer in that price range. However, it is not without flaws.
Here's looking at you
At first glance, the Amazfit GTS 2 looks no-nonsense and neat. The 1.65-inch AMOLED display in that 42mm case is bright and crisp and comes with 3D Corning Gorilla Glass protection.
The square design and the aluminium casing makes the Amazfit GTS 2 feel premimum-ish, vaguely close to the Apple Watch but the similarity and feel ends very quick once you touch the straps. The silicone straps feel cheap and while they are not uncomfortable by any stretch, I really wish Huami had used better quality material for this.
The smartwatch is currently available in Midnight Black (our review unit was of that colour), and you can buy a Navy Blue strap for ₹999. It is going to be available in Urban Grey and Desert Gold colour options later.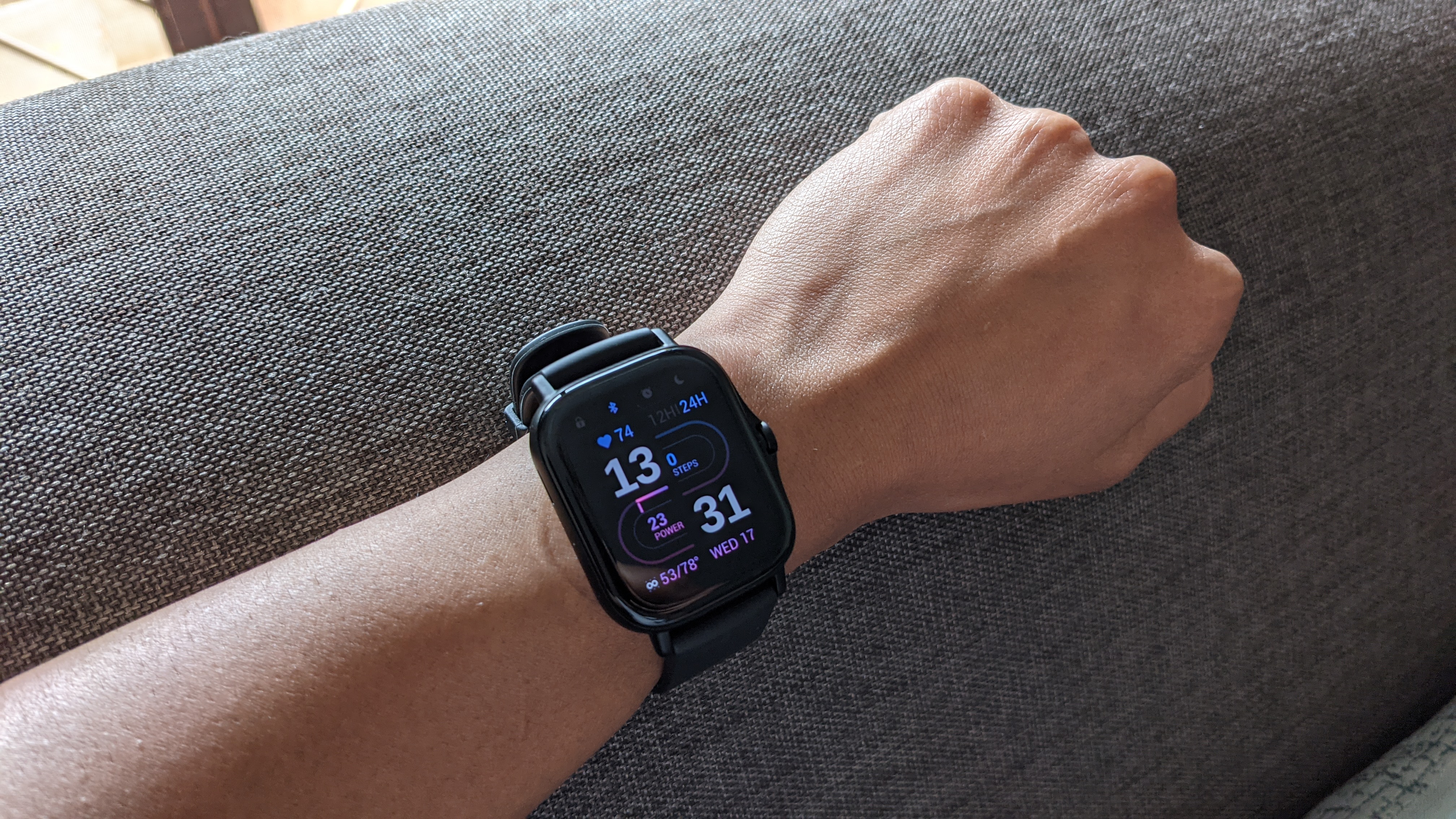 There is only one dial on the right side that you can use to turn the screen on and pull up the list of features like PAI (personal physiological activity indicator), SpO2, Heart Rate, Workout etc, the rest you toggle through the touch screen.
There are a whole bunch of watch faces you can choose from and they are all pretty colourful and bright, even under bright lights. There is an option to keep the display on all the time, but of course, that's going to drain your battery.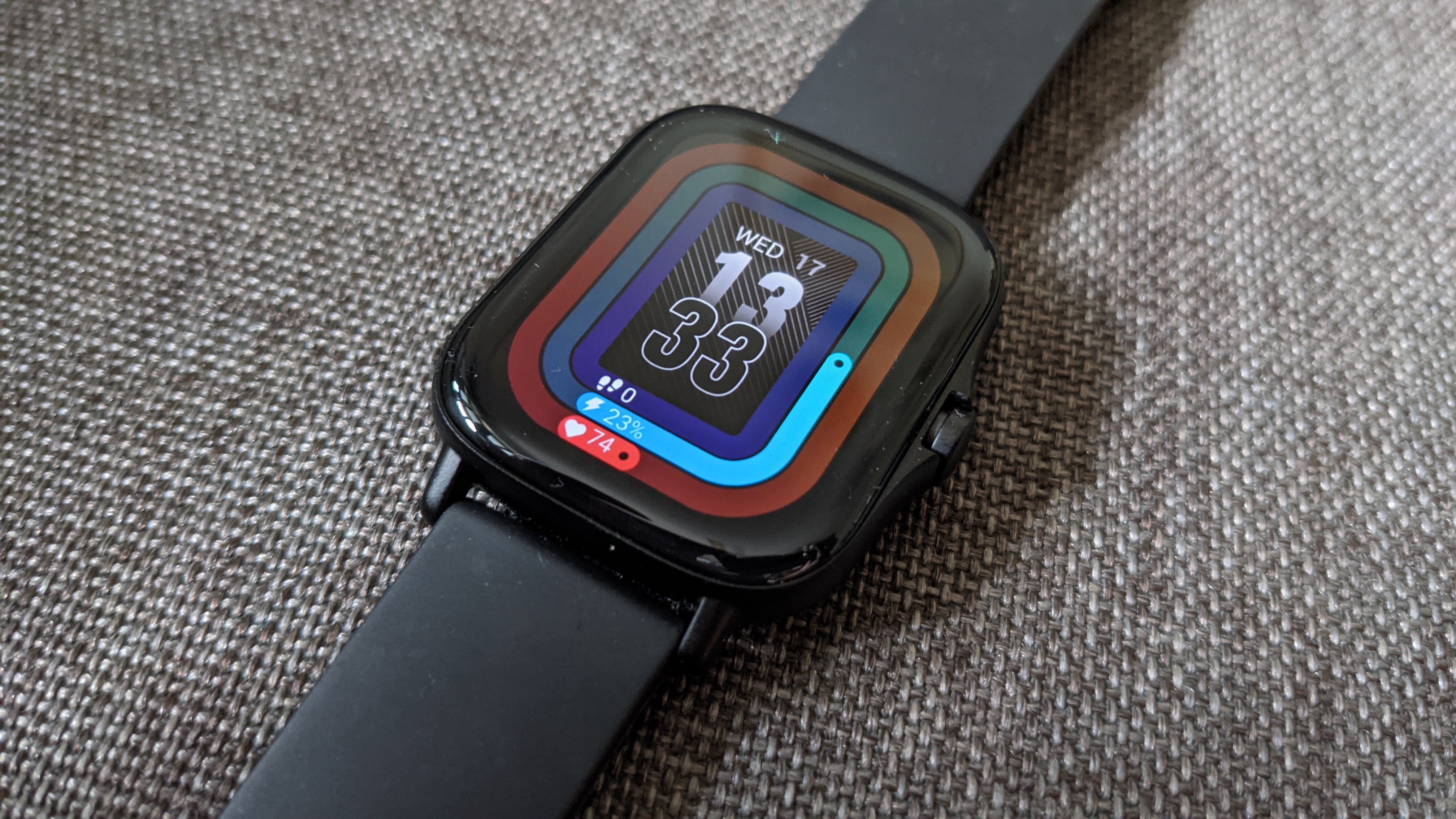 You can schedule this 'Always on' feature over certain times of the day, which you might want to because the whole raise-wrist-to-light-up-dial works a fraction of a second slower than I'd like. I'm comparing the sensitivity to the Apple Watch here, which is perhaps not fair given the huge disparity in price between the two, but I don't want to raise my wrist and stare at the watch till it lights up.
I have no qualms with the fact that there aren't multiple dials, it's a clean no-nonsense look which makes the Amazfit GTS 2 something that can actually be worn all day without it looking very out of place at work or play. But like I've said, I really wish the straps looked better.
Let's work (it) out
The Amazfit GTS 2 comes with some decent set of features and covers the bases like other smartwatches in this range like GPS tracking, heart rate monitoring with the company's BioTracker 2 PPG optical sensor that also monitors stress levels and calculates your PAI score. There is also sleep monitoring, sleep breathing monitoring etc.
There is the OxygenBeats AI Engine for your SpO2 levels, which actually worked better than the SpO2 monitoring on the Apple Watch as far as actually taking the reading was concerned. The accuracy of SpO2 level detection is debatable on smartwatches in general if you compare it to pulse oximeters you can use on your fingertips. But just to understand the readings - if your SpO2 levels are anything in the vicinity of the high 80s and 90s, you are healthy.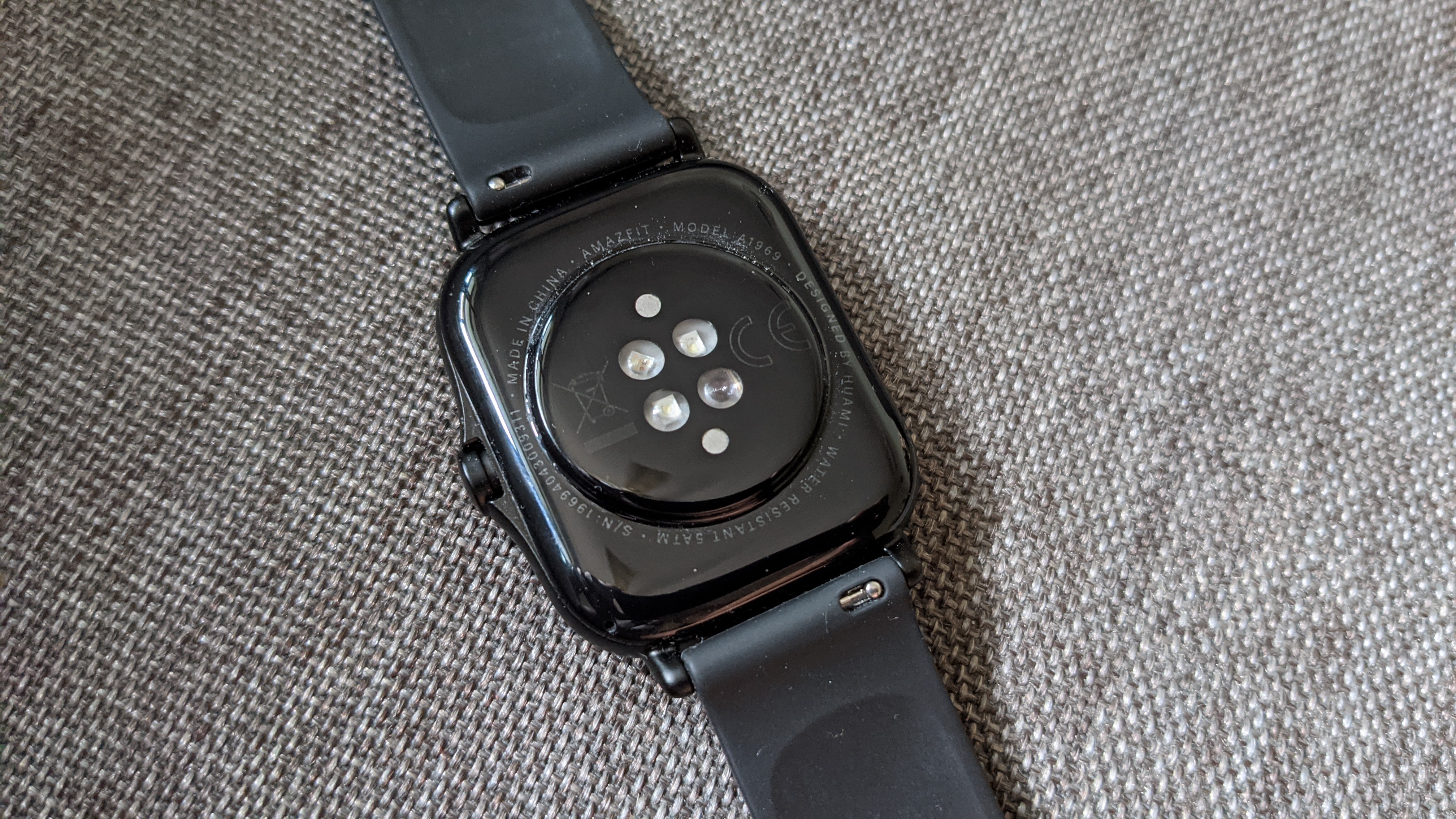 The PAI (personal physiological activity indicator) is something I found to be very interesting. You set up this physiological activity indicator on the Zepp app (the app you need to connect this smartwatch to your phone) after answering some basic questions like how often do you workout, what is the usual intensity of your workout etc. Based on this information, the app calculates your current health age and you earn points accordingly (for example you get points for running for 10 mins and maintaining a heart rate above 157 BPM or skip for 5 mins and maintain a heart rate above 169 BPM). You can earn a maximum of 75 points per day and it resets at the end of the day.
PAI points are not easy to earn, I maxed out at a 36 on a day when I did got to the gym. You can use this feature as something to inspire and push yourself to workout, similar to closing your rings on the Apple Watch, and that's pretty much it. However, while this feature is interesting, its use is limited.
And speaking of working out and gym, the Amazfit GTS 2 comes with more than 90 sports modes which is awesome. Most of the 'cheaper' smartwatches only offer basics like running, weights, yoga etc but Amazfit has a whole repertoire, which is excellent. But yes, pulling up the right workout takes a little time from the watch face because the list is exhaustive and it takes a bit to navigate around it all. The Zepp app is also a little cumbersome to navigate around and needs a little getting used to.
Workout tracking works well, the basic workout goals (like calories etc) on the Amazfit GTS 2 were super easy to ace as compared to the basic goals on the Apple Watch (something I use regularly) but these goals are all customisable, so you can up the game if you want.
Sleep tracking is pretty accurate, but the hourly activity reminder is a little off. Every time I got reminder to get up and move while I was sitting on the bed, even if I just changed positions the watch indicated that I had done my bit.
Step tracking between the Amazfit GTS 2 and the Apple Watch showed a 10% difference and the calories burnt and heart rate while working out were disparate as well.
Also Read: Mi Watch Revolve review: A first attempt, LOTS to be done
What's more?
Like all other smartwatches you get your notifications on the Amazfit GTS 2, but since I used it with an iPhone, I could only check my notifications and that's all. With Android it's more intensive.
While initial device pairing was smooth both on Android and iOS, but once unpaired to disconnected for some reason, the repairing and reconnecting took forever and was frustrating.
There is 3GB storage for music but that only works if you have music on your smartphone. And there is a 246mAh battery that lasted me five days and counting, out of which two days in the interim, the Amazfit GTS 2 was not being actively used. Assuming I had been using it for the full day and through the night to sleep track, I would probably be looking at a 4-5 day window, which is pretty great.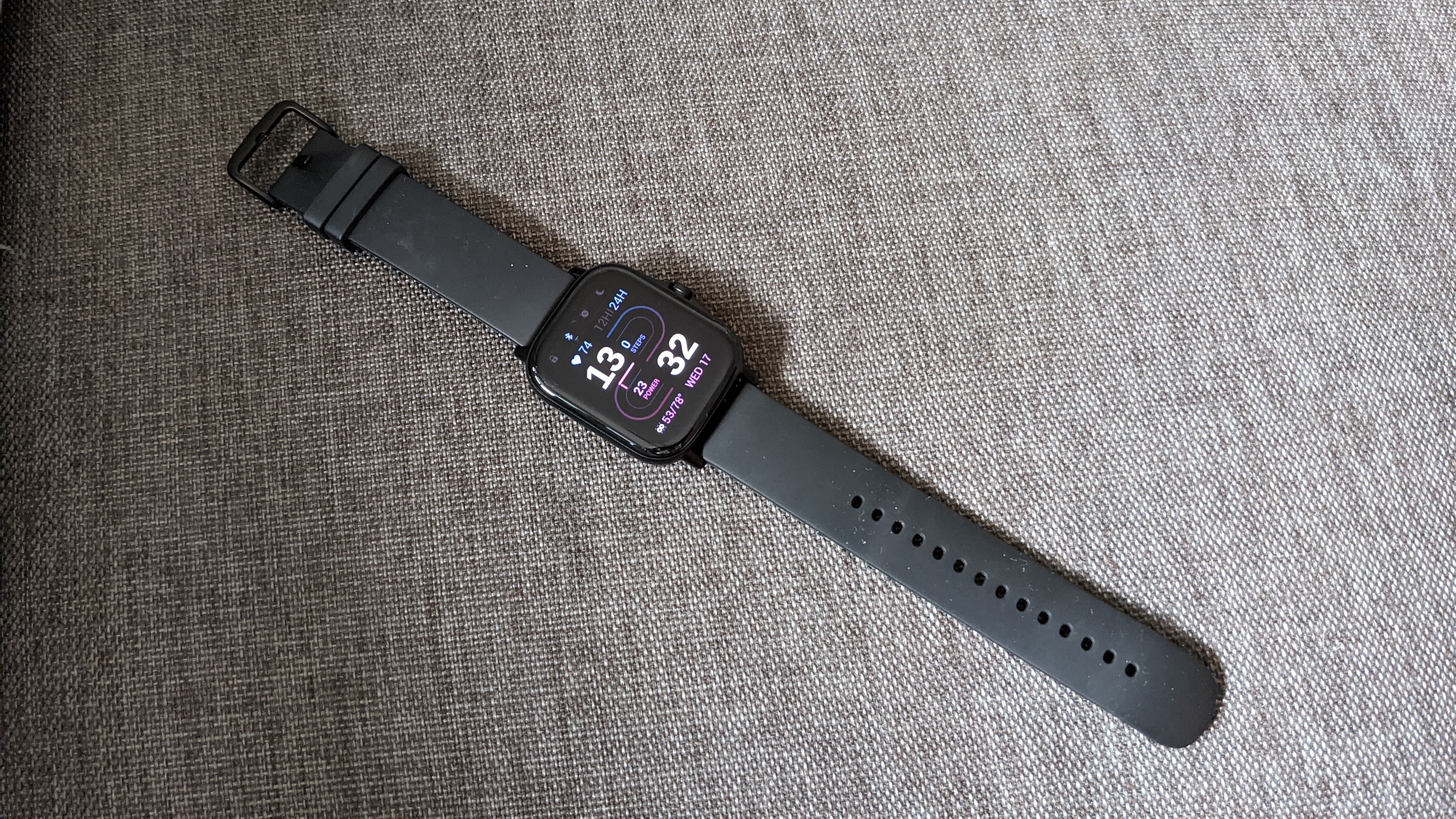 So, should you buy it?
The Amazfit GTS 2 is a smartwatch that's more for casual fitness and daily tracking and not so much for workouts. It gets the basics of being a smartwatch right and the battery on it is great. It has some interesting features like PAI, but there isn't a whole lot you can do with those readings.
However, there's a lot of scope for improvement starting with the band on the wearable to accuracy in tracking steps etc. The interface on the device and the Zepp app needs an overhaul and needs to lose the cumbersome navigation. No one wants to spend minutes looking for the right workout or correct settings to turn up the sensitivity levels on "lift wrist to view info" and still have to wait for a second for the screen to light up.
Compared to the likes of Xiaomi and Realme, Huami's Amazfit GTS 2 is a better pick, for certain. So if you are someone who works out casually, this a good fit. For anything more intense, you will have to shell out more.
Follow HT Tech for the latest tech news and reviews , also keep up with us on Twitter, Facebook, and Instagram. For our latest videos, subscribe to our YouTube channel.
First Published Date:
17 Feb, 01:49 PM IST
71613542572923
NEXT ARTICLE BEGINS