Realme Buds Q2 review: These tiny buds pack a punch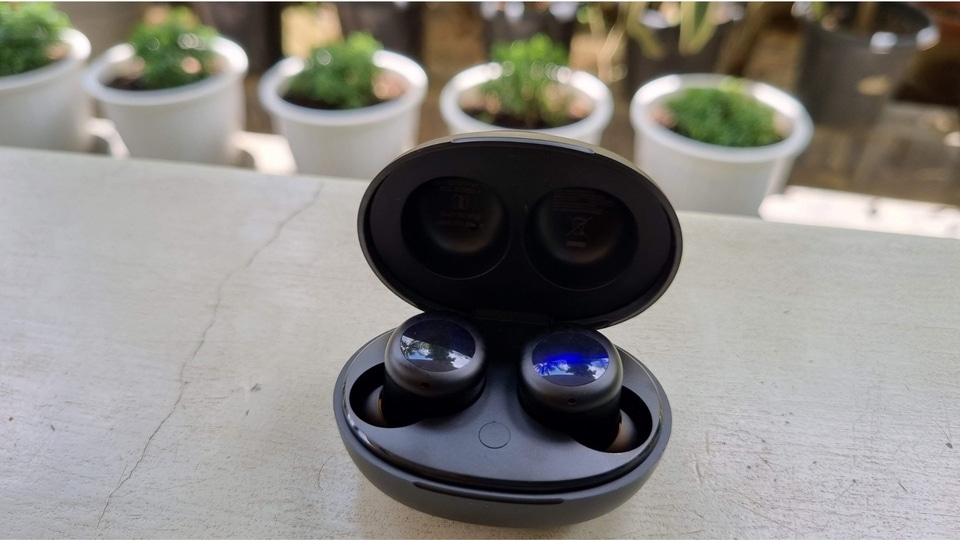 Realme Buds Q2 is the company's latest offering in the budget TWS segment. It comes with Active Noise Cancellation (ANC), and a lightweight design. Here's our full review of the Realme Buds Q2.
Brand: Realme
Product: Buds Q2
Key specs: ANC, Bluetooth 5.2, IPX5 water resistance, 28 hours total battery life, R2 chip, USB Type-C port.
Price: ₹2,499
Rating: 3.5/5
Smartphone brands like Realme, Oppo, and Xiaomi have democratised true wireless stereo (TWS) segment by introducing earbuds at pocket-friendly prices. There's already a good number of wireless earbuds with prices starting at less than ₹2,000 with newer options being added every other month. The latest to join that lot are the Realme Buds Q2. The successor to the Realme Buds Q that launched in India last year, these buds are a little more expensive than that ₹2,000 bracket we were talking about. The Realme Buds Q2 is priced at ₹2,499, and it comes with Active Noise Cancellation (ANC) as its highlight. We've been using the Realme Buds Q2 for quite some time, and here's our review.
Look and feel
Realme Buds Q2 look quite like the Buds Q but with a more premium finish. It's different from the Realme Buds Air as it doesn't have the stem design but offers a more pebble-like exterior. The Buds Q2 come in two colour options of black and gray with a blue glossy finish on the exterior. The wireless earbuds along with the charging case are small and light which make it very portable. Overall, the design of the Realme Buds Q2 looks good for a budget pair of TWS.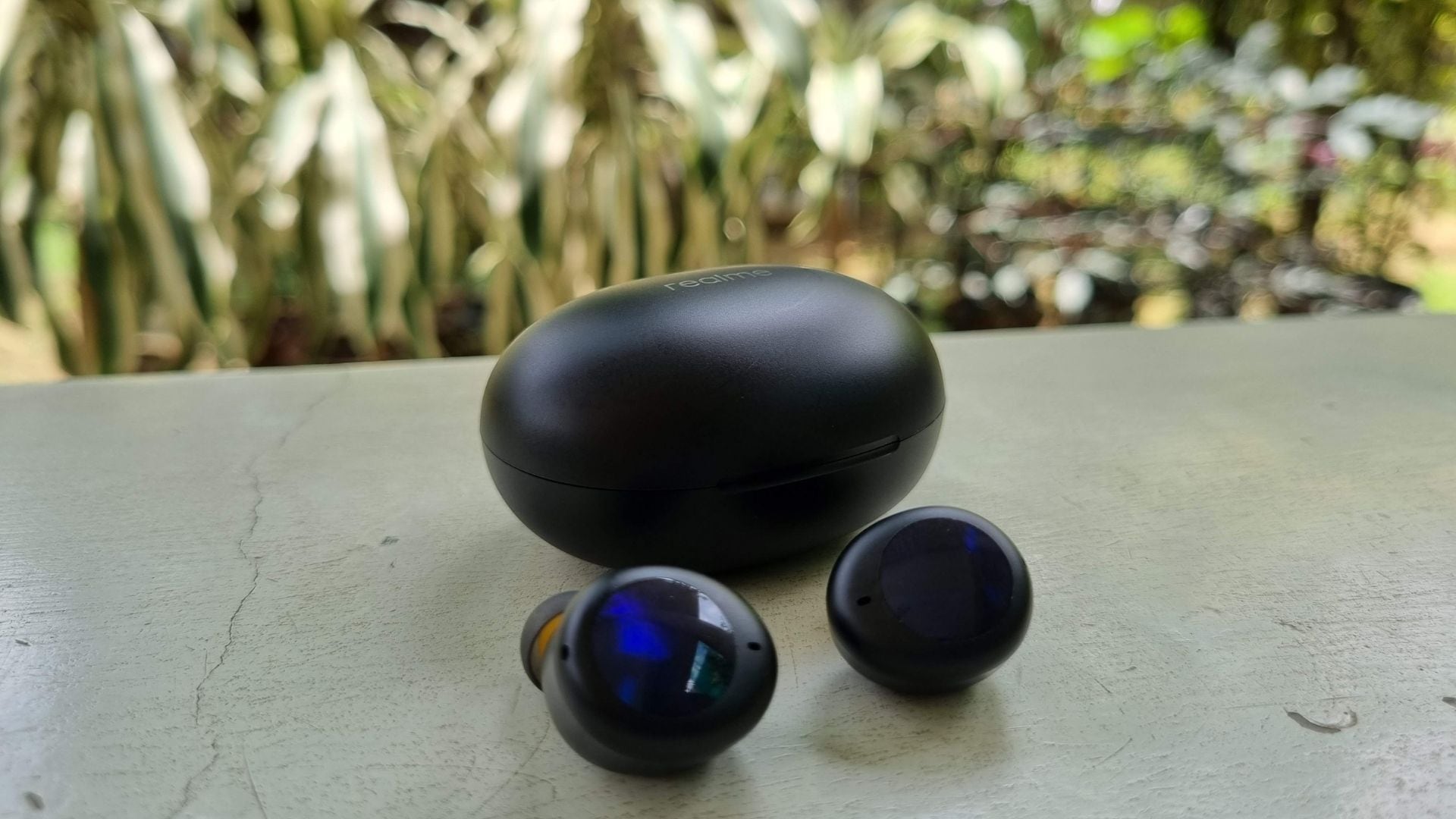 The Realme Buds Q2 features an in-canal ear design which fits quite comfortably inside your ears. There are three eartips for different sized ear tips so everyone can find one that adjusts the best. The Realme Buds Q2 offer a comfortable fit, and for a long time even when you're doing some light exercises.
Connectivity
You can connect the Realme Buds Q2 with the Realme Link which is available on Android and iOS. The app can be used for software updates, and customisations for the Buds Q2. It is also compatible with Google's Fast Pair so once you open the charging case you'll see a pop-up screen on your Android phone for the Realme Buds Q2. Once it's paired with your phone, connecting the Buds Q2 is seamless and there weren't any lags or issues with this.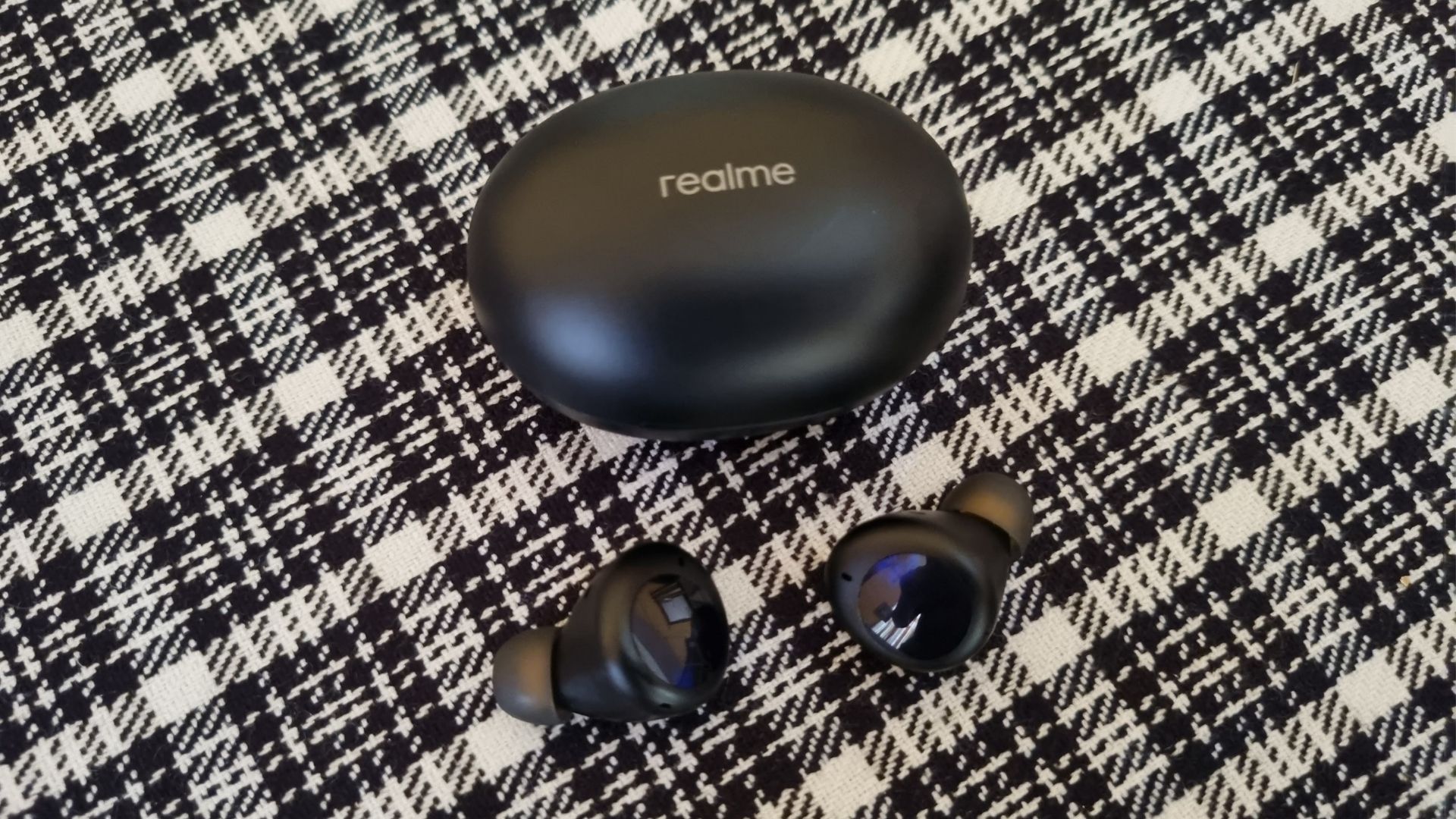 Performance
The first thing you'll notice about the Realme Buds Q2 is that the earbuds are loud. I was honestly surprised with the audio quality on the Realme Buds Q2. You can choose between three sound effects. By default, the sound effect is dynamic which offers a balanced sound. There's bright which increases the treble, and then you have the bass boost+ which is my favourite coupled with ANC.
The Realme Buds Q2 offers ANC of up to 25db, and its in-ear fit ensures proper noise cancellation. The ANC on the Buds Q2 is quite impressive as it does a very good job in easily blocking out external sounds. This feature on the Realme Buds Q2 is definitely its highlight, and also quite good for its price. There are two more modes to choose from - normal mode and transparency mode. In these two you will find slight differences wherein transparency lets you talk to others without removing the earbuds.
The Realme Buds Q2 also supports touch controls which can be customised on the Realme Link app. You can use these touch controls on both the earbuds to play/pause, switch to the next or previous track, launch voice assistant, switch noise control modes, and game mode. The touch controls are responsive, and work well.
Battery life
Realme claims a total playback of 28 hours on the Buds Q2 with the charging case. It also assures three hours of playback with just 10 minutes of charge. The Buds Q2 lasted a little over four hours on a single charge and with ANC turned on throughout. You should get a little bit more with ANC turned off.
Verdict
For its price of ₹2,499, the Realme Buds Q2 has quite a lot to offer. It also comes with ANC that works well. If you're looking for a budget pair of wireless earbuds, then the Realme Buds Q2 can definitely be considered.