Augmented Reality game Minecraft Earth is shutting down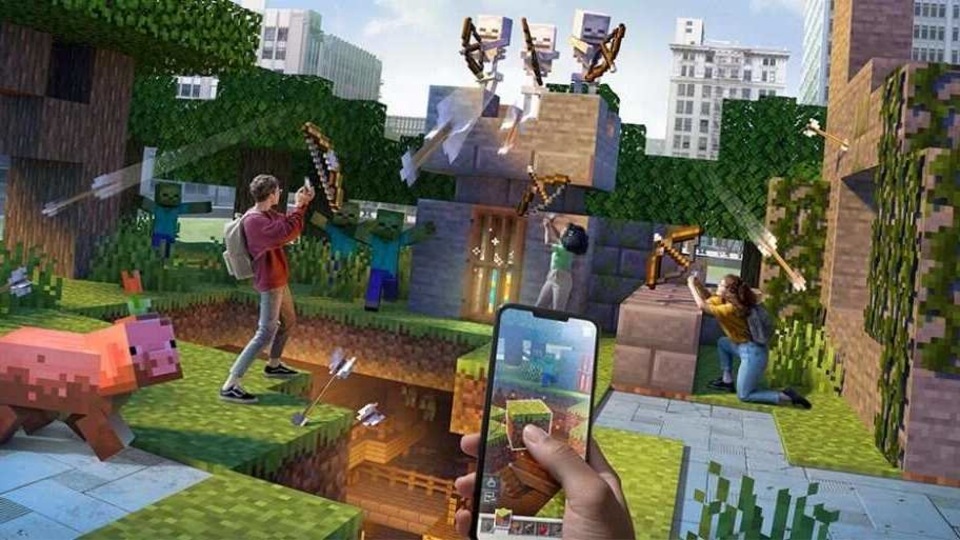 The game was designed around free movement and collaborative play, but that is not possible currently due to the Covid-19 pandemic.
Minecraft Earth, a free-to-play augmented reality game, is shutting down only two years after the launch. The support for the game will end in June 2021. Minecraft Earth is one of the few Minecraft spin-offs developed by Mojang.
On June 30, Mojang will discontinue all content and service support for the AR game. It will also end development of the game and after the said date, users will be unable to download or play Minecraft Earth. On July 1, it will delete any Minecraft Earth player data unrelated to Character Creator and Minecoin entitlements.
ALSO READ: These Indian students rebuilt their college campus on Minecraft
As of now, developers have released a new update (also the last one) to remove real-money transactions in the game. It will also have "drastically" reduced ruby costs. It is also reducing time requirements for crafting and smelting. It will also replace unused crafting and smelting boosts with radius boosts of the same level, Mojang said in a post.
Those who have made purchases in the game will receive Minecoins, which can be used on the Minecraft Marketplace to buy skin and texture packs, maps, and even minigames.
Mojang blamed the ongoing pandemic for the decision to shut down the game.
"Minecraft Earth was designed around free movement and collaborative play – two things that have become near impossible in the current global situation. As a result, we have made the difficult decision to re-allocate our resources to other areas that provide value to the Minecraft community and to end support for Minecraft Earth in June 2021," the company said in the post.
That said, the Covid-19 pandemic has led to a boom in the video gaming space, but hurt the AR games, especially the ones that require you to go out to play. The popular AR game Pokemon Go has also faced the brunt as millions of people are preferring to stay indoors.
"The current issue [of COVID] is existential to our game," Pokemon Go's senior product manager Matt Slemon told The Verge earlier this month. "And if we just continue on as we've been continuing on and build features and sit on them until COVID's over, that wouldn't be right by our players."