EA and Lucasfilm announce Star Wars: Squadrons, coming to consoles on October 2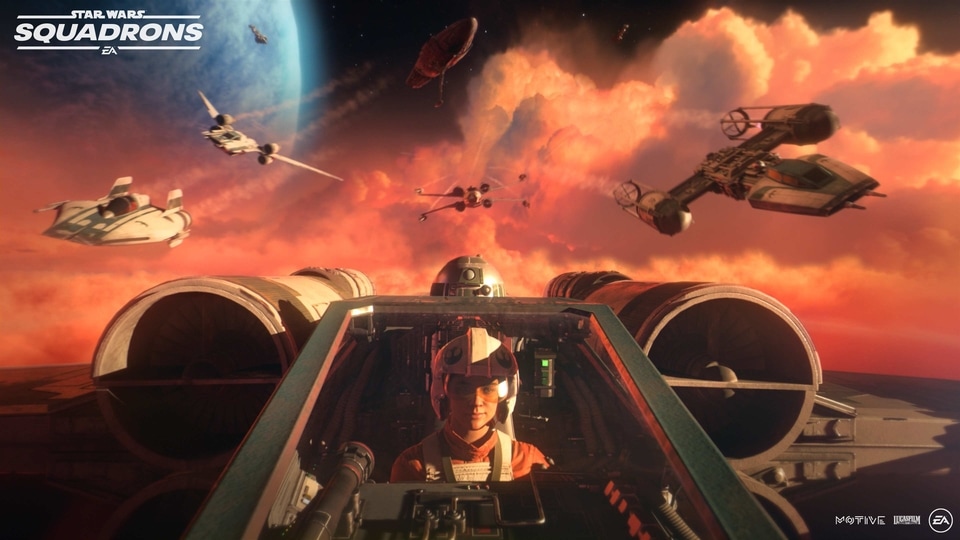 Gameplay for Star Wars: Squadrons will be launched on June 18 during EA Play Live.
Electronic Arts, Motive Studios and Lucasfilm has announced Star Wars: Squadrons. Star Wars: Squadrons is a first person space dogfighting game set in the Star Wars galaxy. It features 5v5 multiplayer dogfights, fleet battles all set within an original story during the final days of the Galactic Empire and the rise of the New Republic after the events of Star Wars: Return of the Jedi.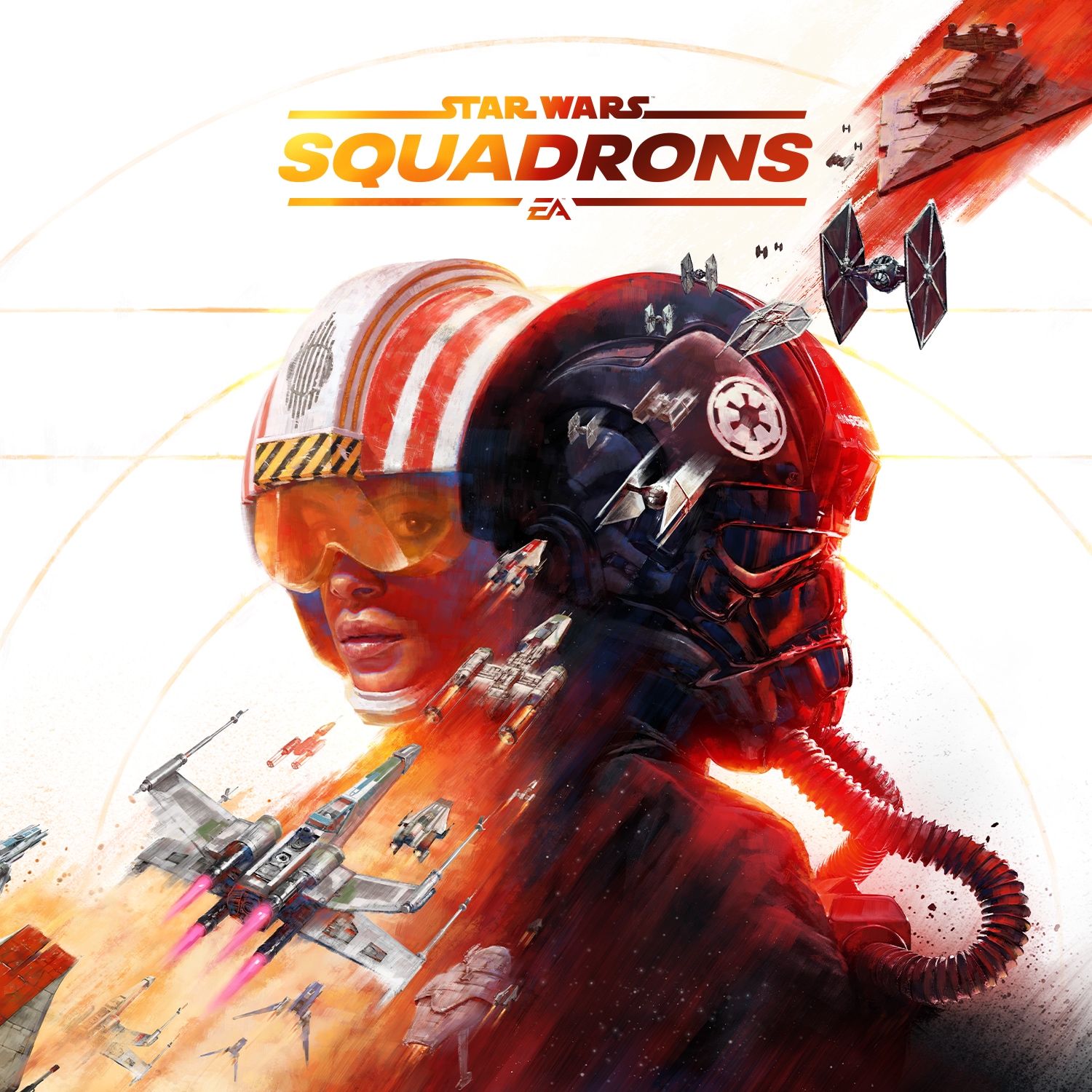 In Star Wars: Squadrons, players enlist as starfighter pilots, stepping into the cockpits of iconic starfighters from both the New Republic and the Imperial fleets. You plan skirmishes with your squadron in the briefing room before taking off for space battles across the galaxy. The goal is to demolish opposing flagships in fleet battles, or as many opponents as possible in dogfights.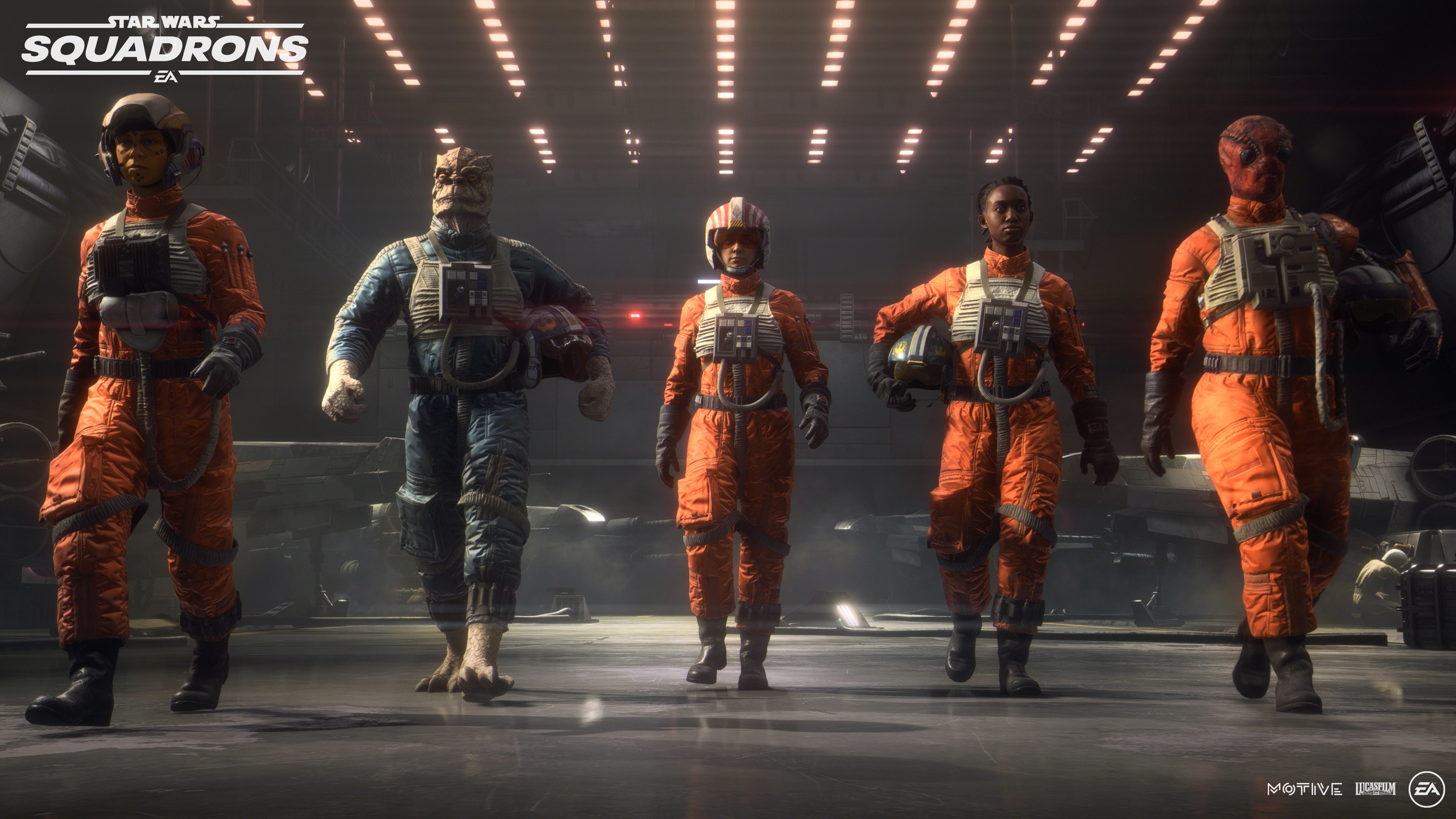 Star Wars: Squadrons will offer rich cosmetic and gameplay customisation options with rewards and bonuses that are earned solely through gameplay. As you move up the ranks, you earn weapons, hulls, engines and shields to customise the performance of your starfighters and the cockpit, ship exteriors besides the appearance of their pilot.
In addition, you will also be able to squad up with your friends and play against others, regardless of platform thanks to cross-play support across Xbox One, PlayStation 4, PC and VR.
Star Wars: Squadrons also features a single-player story that brings to life events following the Battle of Endor when the Rebel Alliance has successfully destroyed the Death Star II. You can battle from two alternate perspectives - as a pilot for the New Republic's heroic Vanguard Squadron and also for the Galactic Empire's fearsome Titan Squadron.
Star Wars: Squadrons launches on October 2 across PlaySation 4, Xbox One, on PC via Origin, Steam and the Epic Games Store. It is also going to be playable via VR (virtual reality) on the PS4 and the PC with cross-play support.
You can check out the trailer here:
The official gameplay reveal is going to happen on June 18 at 4PM (PT) and you can tune into EA Play Live here to check it out.
Star Wars: Squadrons is available for pre-order and lands on retail and digital storefronts on October 2 for $39.99. EA Access and Origin Access Basic subscribers can enjoy up to 10 hours of play time at launch, along with 10% off the purchase of the full game.
Origin Access Premier subscribers will get full access to Star Wars: Squadrons on PC along with all the benefits of Basic as long as they subscribe.