Epic Games adds another virtual influencer to Fortnite game - Janky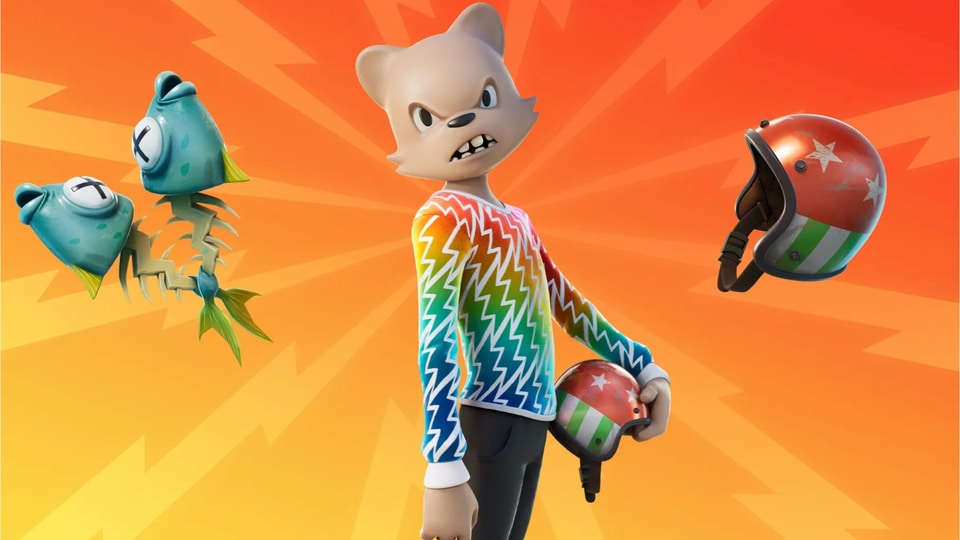 Epic Games has made this new Fortnite virtual influencer available in the Fortnite shop now and the name is Janky.
Fortnite has a penchant for adding new characters to the game every now and then. Last season we saw the addition of Guggimon, a rather scary-looking rabbit creature that also happened to be a virtual influencer. Guggimon has millions of followers on both Instagram and TikTok. The character was created by a company called Superplastic. Superplastic has earlier worked with big names like the Gorillaz.
Now, after Guggimon, Superplastic is bringing one more character to the battle royale. This new character is called Janky. Janky is a streetwear cat (that's how The Verge describes it). Going by the photos, Janky has a very retro taste in jumpers and carries an equally retro helmet that looks like it's stolen from Captain America's closet. There is also another accessory that comes with Janky, a pair of fishbones that could be Janky's weapon of choice or accessory. Janky is available in the Fortnite shop now, so go head, add the feline to the troop.
To be honest, the addition of characters like Janky and Guggimon is not surprising since Fortnite's metaverse is constantly growing to include facets of pop culture like sports, music, and superheroes. Fortnite's very popular virtual concerts have seen the likes of Marshmellow and Ariana Grande coming onboard in collaboration. And of course, there are a bunch of Marvel superheroes running around. There was also some talk about Dwayne 'The Rock' Johnson's character joining the team.
With all of this being the norm on Fortnite, the addition of some CG characters that "partner with Gucci and do Christie's NFT drops" is not all that surprising. This is also a part of a growing trend of virtual influencers moving beyond the ambits of social media platforms on to domains like press conferences, music videos, and physical installations.