Epic Games shows off First Shadows operatives set for Fortnite Crew members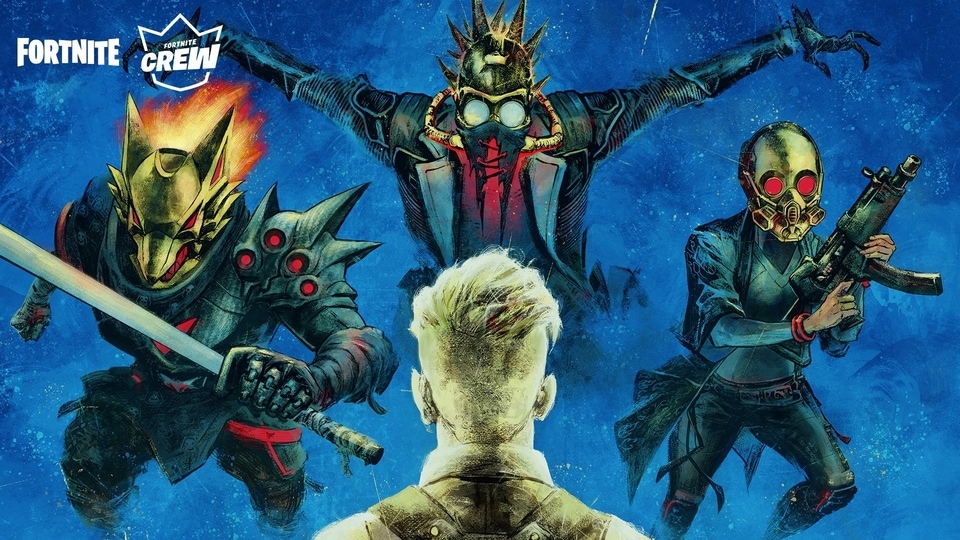 Fortnite Crew members who have subscribed to the game's monthly plan now have a better look at the First Shadows operatives set, thanks to Epic Games.
Earlier this month, Epic Games introduced a new bundle set that would be offered to gamers as part of the Fortnite Crew bundle set. Gamers who subscribed to the popular battle royale Fortnite game's monthly plan will receive a total of three skins over the next two months, with the Burning Wolf being the first skin up for grabs. Now, Epic Games has shared an image of the other two First Shadows operatives that gives gamers a better idea of what they can expect in October and November.
Until now gamers have been relying on an in-game loading screen (that can be unlocked while playing the game) and Epic Games' own announcement last month, that both showed a character facing caricatures three upcoming Fortnite skins. Now, Epic has tweeted an image that contains more details than the original sketch and showing subscribers what's waiting in store for them.
Also read: Looking for a smartphone? Check Mobile Finder here.
Three operatives, one golden touch.

Subscribe to Fortnite Crew from September through November to get The First Shadows Set and earn bonus styles for all 3 Outfits pic.twitter.com/ZcZve7oMsF

— Fortnite (@FortniteGame) September 25, 2021
As Slashgear points out, Fortnite First Shadows might be the latest addition to the game to improve and widen the storyline. These three characters might have been united by Midas, and are comprised of the Burning Wolf, Chaos Origins (middle) and Sierra (right) with each skin arriving consecutively. This means gamers have already received the 'Burning Wolf' skin if they are part of the Fortnite Crew, while 'Chaos Origin' will arrive in October and 'Sierra' will drop in November.
The Fortnite Crew subscription also offers gamers the ability to unlock even more bonus styes for all three characters in November, assuming gamers have subscribed through November and have picked up all three bundles. These bundles also include special back bling, 1000 V-Bucks (the in-game currency) and pickaxes. The Fortnite Crew bundle costs $11.99 a month, or just under ₹1,000 in India, depending on the exchange rate. Gamers can still claim this month's Fortnite Crew bundle with the benefits mentioned above for a few more days before the second skin is made available in October.