Fortnite Season 7: Operation Sky Fire Finale event coming soon, check timings and how to join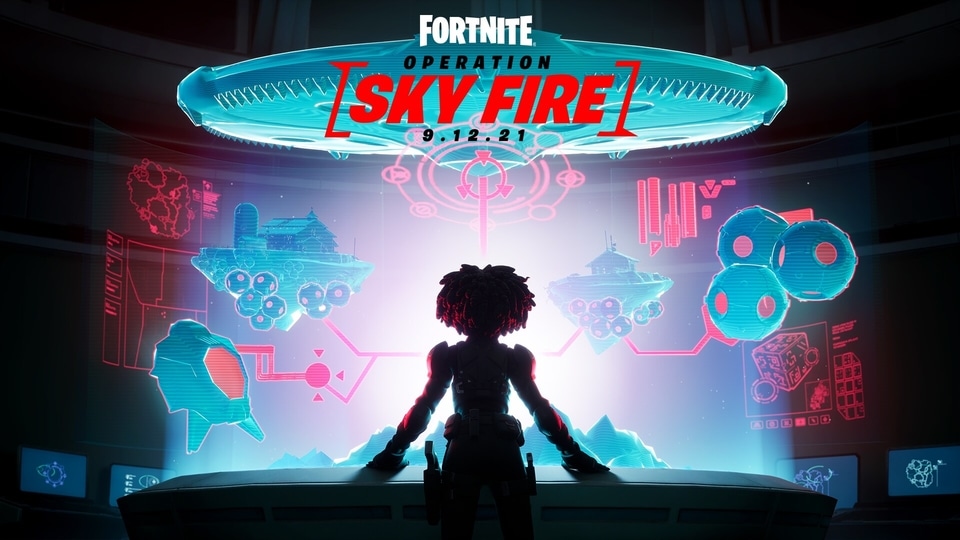 Operation: Sky Fire is coming on September 12, which means Fortnite Season 7 is coming to a close. Here's what you need to know about the upcoming live event.
Fortnite Season 7 is reaching its end, and as the latest instalment of chapter two of the popular battle royale game is about to be completed, developer Epic Games is informing players that the next live event is coming soon. Epic is calling this the Operation: Sky Fire live event, and it means that Chapter 2 Season 8 is all set to begin after the event on September 12.
Readers who have been playing through the Alien invasion themed Season 7 on Fortnite will remember that we covered the possibility of a massive disaster set to hit the island. Gamers can expect a powerful Operation: Sky Fire live event as Dr Slone attempts to shut down the alien invasion forever. The Week 14 challenges for Fortnite also revealed important snippets such as "That Mothership is coming down. Tell the civilians to get out of the way" while we also saw mention of "collateral damage" in another challenge.
Also read: Looking for a smartphone? Check Mobile Finder here.
According to Epic Games, the Operation: Sky Fire live event will begin on September 12 at 4 PM ET which means that Indian Fortnite players can tune in to the live event at 1:30 AM IST on September 13. Like other Fortnite events before, this one is expected to feature lots of action and destruction, before the next season is introduced.
Like other Fortnite live events, Operation: Sky Fire is also expected to be very crowded, which means that gamers will have to be ready ahead of time -- the best time to be in the game is about an hour before the event starts. The playlist itself will begin 30 minutes before the event begins, and the event can be joined alone or with 16 friends, according to a report by Comicbook.com. There will be no replays, but gamers should be able to catch the Operation: Sky Fire live event recorded by content creators on YouTube and other platforms.
For those gamers who have unclaimed items in the game, now is the time to go and do so, as automatic redeeming of these items may result in you gaining some unwanted items in the game when the current season ends. Gamers will be able to join the Operation: Sky Fire live event on all platforms where Fortnite is supported including the PC, Android, Xbox Series X/S, Xbox One, Nintendo Switch, and PlayStation 4 and PlayStation 5.