Fortnite Season 8 leak: Sliding movement could change game forever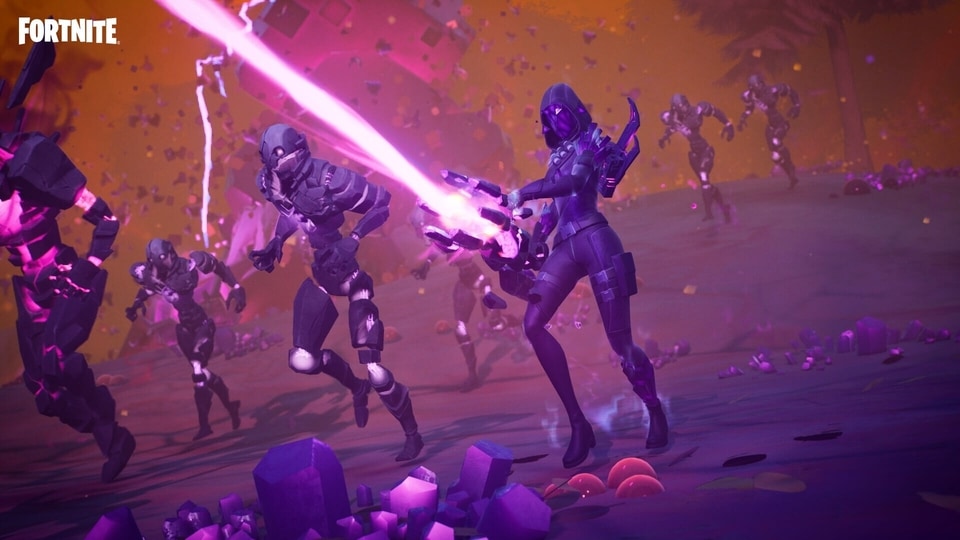 Fortnite Season 8 leak: Earlier this month, Fortnite Chapter 2 Season 8 was released and now a new leak has revealed a surprising new 'sliding' movement that could come to the game. Here's what the Fortnite sliding movement leak is all about.
Fortnite Chapter 2 Season 8 followed the massive destruction of the alien invasion by Doctor Sloan in the mega event on September 13, which saw the beginning of the new Cube-themed season that has brought new elements and characters to the game. With the arrival of the latest update, users have access to Venom and Carnage symbiotes in Fortnite game that users can bond with, as well as other Cube-related changes to the map that took place over the weekend. Now, we hear about a new Fortnite Season 8 leak.
With the arrival of Season 8, Fortnite developer Epic Games has been busy working on more than just changes to the map and the regular infusion of new costumes, wraps, emotes, contrails and other parts to the game, according to leakers. Recent reports are suggesting that a very important option - Fortnite sliding movement - could be added to the game.
Also read: Looking for a smartphone? Check Mobile Finder here.
Epic are working on Sliding movement. This update they added a new movement type named "Sliding".

It will increase your FOV by 15 when you're sliding and it will make your camera shake, with a cooldown of 2 seconds. I don't know the release date or if it's gonna be be an item!

— HYPEX (@HYPEX) September 16, 2021
According to a recent report, it looks like Fortnite is currently developing the ability to slide, which will increase a user's field of view by 15 when sliding and require a cooldown period of two seconds. However, users' cameras will reportedly shake, and it is currently unknown whether it will be available to all users. The report states that this Fortnite release date is currently unknown, while the sliding movement could just as well be an item in the game.
However, it is worth noting that while this new improvement to the game has no release date, it is possible that it might not make it into this season's content at all. Features like these are regularly worked on by game developers all the time and they might not necessarily make their way into the game. While gamers will be waiting to try out the new feature, especially in close-range combat, enthusiasts will just have to wait and watch to see if Epic decides to release the feature in a future Fortnite update.