Garena Free Fire McLaren Ascension event: How to win McLaren car skins, exclusive racing parachute and more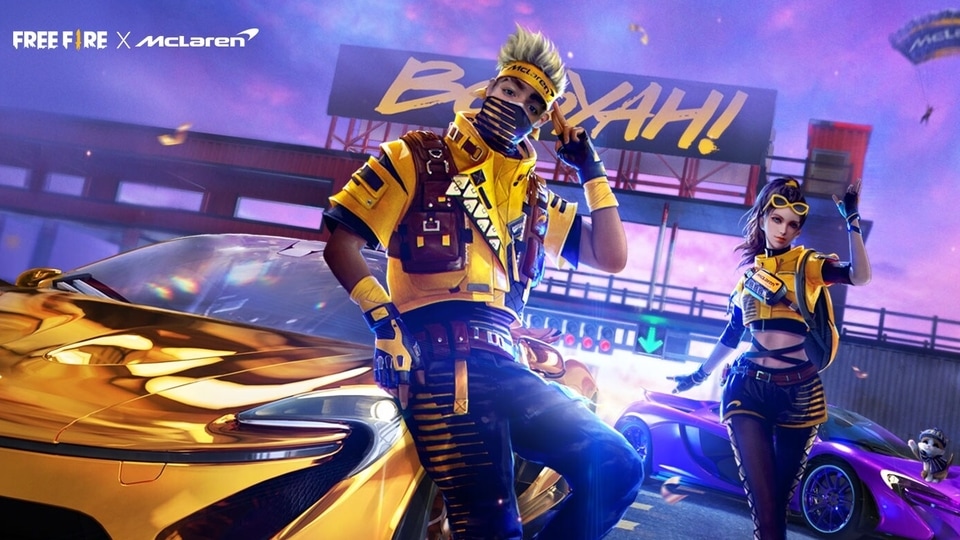 Garena Free Fire McLaren Ascension event ends today which means there's only a few hours left to win a McLaren racing parachute and car skins in the game. Here's how to win exclusive McLaren items online until August 15.
Garena Free Fire is one of the most popular battle royale games on mobile devices, and is currently the highest-grossing game on the Google Play Store in the country. The game recently announced a collaboration with iconic automotive manufacturer McLaren, which offers gamers a host of rewards like customised skins and bundles, after they participate in the in-game events that end today. The game is offering users the opportunity to win McLaren Ascension P1 car skins in the game, along with the Winning Soul bundle in the game.
One of the best parts of the Garena Free Fire battle royale game, is the number of exclusive events that allow gamers to win special limited-time content like weapons, skins, bundles and much more, as part of collaborations with major brands. Here's what you need to know about the McLaren Ascension event and how you can win special McLaren items all the way until August 15.
Also read: Looking for a smartphone? Check Mobile Finder here.
How to get the McLaren P1 car skin in Garena Free Fire
Make sure you have the latest version of Free Fire downloaded from your app store and signed in with your social media account. Now open the game and head to the event section. Then tap the McLaren Ascension event and spin either once (or five at once) which will add the items you win to your backpack. You can either spin again by returning three items, or add them to your vault. You can use this method to claim skins on Garena Free Fire until August 13, when the event officially ends. On offer are Gold Spark, and the exclusive Kyanos McLaren P1 skin which can be gained in exchange for legend tokens.
How to win the McLaren Racing Parachute and more in Garena Free Fire event
To win the McLaren Racing Parachute, gamers have to participate in the recently introduced Convoy Crunch event that will net them the exclusive content. In order to claim the McLaren Racing Parachute item for free, gamers will have to complete five matches in the Convoy Crunch more and the item should be added to their inventory. However, players should start playing as soon as possible as Garena Free Fire has listed the last day of the event as August 3 on their social media channels. Users can also win permanent McLaren Collaboration items for free by following the game's Instagram page, and mentioning their name and game UID before August 15, the developers of the game stated in a Facebook post.