Horizon Forbidden West release date: Here is what Sony has revealed about this PlayStation-exclusive online game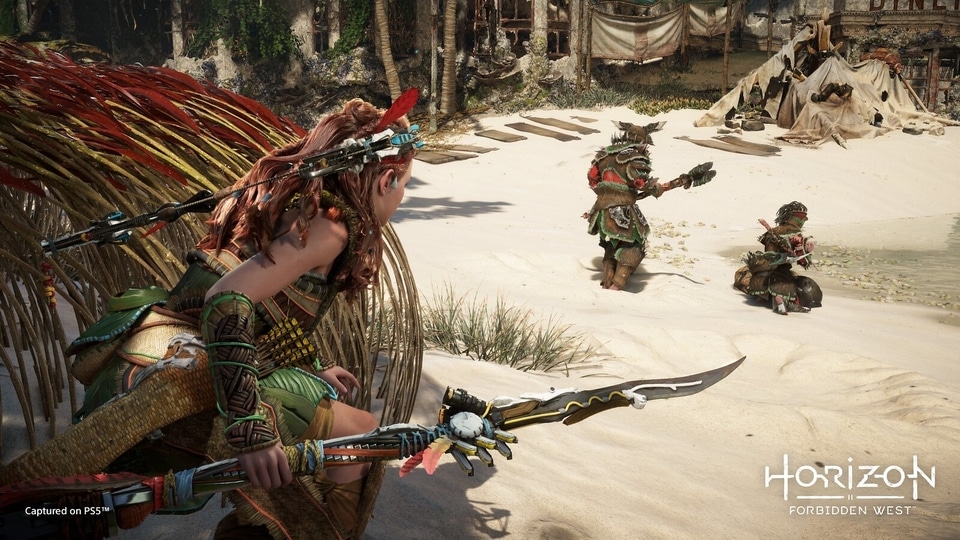 Horizon Forbidden West release date: PlayStation community has been waiting for this new game for quite some time..
Sony PlayStation community has received some bad news about two upcoming games. Currently, Sony is working on two important PlayStation-exclusive games - Horizon Forbidden West and the next God of War. Of these, Horizon Forbidden West was announced back in May this year. Shortly after that, PlayStation Studio chief Hermen Hulst said that Sony was planning to launch the game in the holiday season this year. "So, we have, currently, two very big, very narrative-driven games in development: Horizon Forbidden West and the next God of War. And for both of those, they're frankly affected by access to performance capture and talent. For Horizon, we think we are on track to release this holiday season. But that isn't quite certain yet, and we're working as hard as we can to confirm that to you as soon as we can," Hulst had said in a Q&A session back in June this year. However, fans are set to be disappointed as the news is not good. The word is that the company might miss the launch timeline. Horizon Zero Dawn game is being developed for both PlayStation 4 and PlayStation 5 consoles.
Also read: Looking for a smartphone? Check Mobile Finder here.
Bloomberg, citing internal sources at the company, said that now Sony will launch the PlayStation game, Horizon Forbidden West, in the first quarter of 2022. The delay, as per the report, is due to the Covid-19 pandemic, which has created productional challenges, which in-turn have led to industry-wide delays in launch schedules.
For those of you who are new to the game, Horizon Forbidden West is an action-adventure game. It is a sequel to the famed PlayStation 4 exclusive game Horizon Zero Dawn that sold more than 10 million copies following its release in 2017. Its narrative continues six months after the events of Horizon Zero Dawn. "Aloy, a machine hunter, has traveled west to investigate a mysterious and deadly blight. In these uncharted lands, she will meet strange new tribes and encounter ever more deadly machines. Together with old friends and new companions, she must brave this dangerous frontier to find the answers she needs to save life on Earth," says the company.
The God of War online game is set to arrive on the Sony PlayStation 4 and the Sony PlayStation 5 consoles next year. "So we've made the decision to push that game out to next year, to ensure that Santa Monica Studio can deliver the amazing God of War game that we all want to play," Hulst had said in the interview in June this year.