Joy for gamers, ahead of E3 2021, first Battlefield 2042 gameplay footage revealed
Just ahead of Xbox and Bethesda's E3 2021 showcase, Battlefield 2042 gameplay footage has been released on Twitter - here's a short glimpse.
Updated on 13 Jun 2021, 02:45 PM IST
in gaming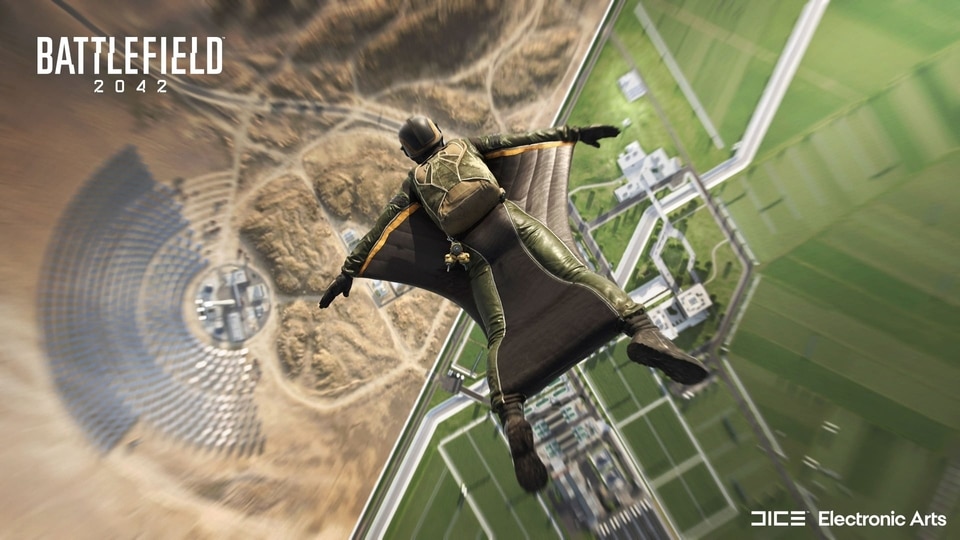 For all those gaming aficionados eagerly waiting for the start of E3 2021 showcase, here is a heads-up! You can start the festivities before the actual announced E3 2021 date and time! Yes, it is only a few more hours to go to E3 2021 showcase, but you can catch a sneak peek of the Battlefield 2042 gameplay through a short video released on Twitter. Earlier this week Electronic Arts (EA) and DICE announced the highly anticipated Battlefield 2042. The first-person shooter will launch on PCs and consoles on October 22. The first gameplay footage of Battlefield 2042 is slated to be revealed at the ongoing conference during Xbox and Bethesda's showcase later tonight at 10:30 pm as per E3 2021 schedule.
The Battlefield 2042 theme is of a dystopian future where there are rising sea levels with the world on the brink of environmental collapse and economic misery. The soldiers will have to fight to save the planet from its impending doom. Battlefield 2042 will feature drones, wingsuits, quadruped robot wingsuits for the players to use. It will also feature advanced warplanes and tanks. Battlefield 2042 players will have to battle for technological advancement, and gather resources and territory across India, South Korea, Singapore, Qatar and Antarctica.
Battlefield 2042 players will also have to face extreme natural events like tornadoes, sandstorms, as well as other calamities which will be unpredictable in the game. These events can also be used to the player's advantage against their opponents.