Joy! Fortnite brings back vaulted Shockwave Launcher item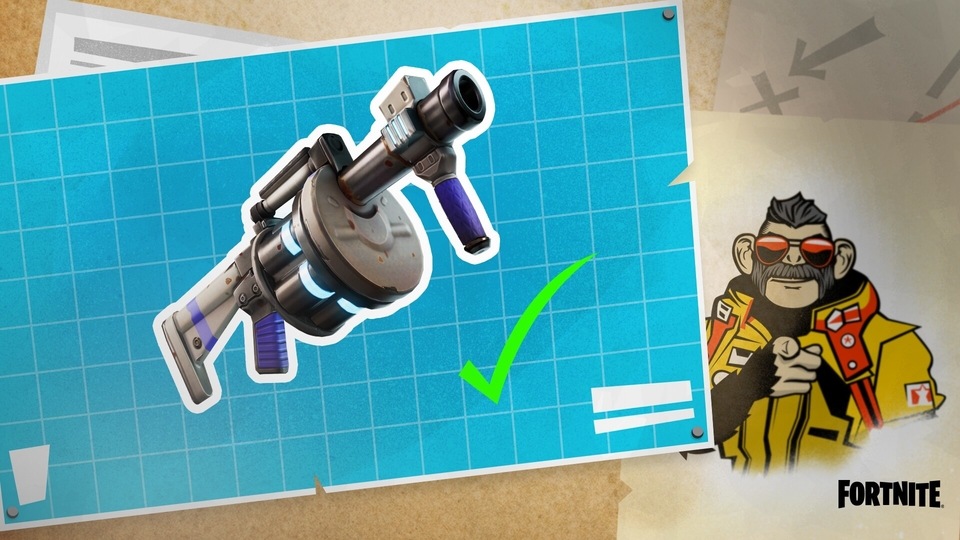 Fortnite Shockwave Launcher is back in the game! Players had voiced support for this as part of the War Effort vote.
Popular battle royale game Fortnite has brought back the Shockwave Launcher, a vaulted item in the game that Epic Games had set up as part of the War Effort in Chapter 2 Season 8, the latest Cubed Season in the game. Epic had previously asked players to join the War Effort and vote with Gold Bars for an item that would be brought back from the Fortnite's vault and added back to this season. The results are out a week later and the item has been returned to the game.
As a part of this Fortnite drive, gamers had to pick between the Shockwave Launcher and the Rift-To-Go item, voicing their support for either item using Gold Bars that they acquired through the game by playing this season. These were done through 'donation boards' that were set up throughout the map this season, and players had a week to vote by "donating" gold bars, and decide which item would be added back to the loot pool in the game.
Also read: Looking for a smartphone? Check Mobile Finder here.
It is worth noting that even though the item has returned, the Shockwave Launcher is not a weapon that can be used to damage players in the game. Instead, they can use the launcher on their own feet in the game, which will propel them in the air and use it to gain an advantage over their opponents. This means that This is not the first time that gamers have had to vote in the game using Gold Bars – Epic Games has asked users to donate Gold Bars to decide where turrets in the game could be added to the map.
Gamers who want to use the un-vaulted Shockwave Launcher should quickly look for Donation Boards in the game and use them to purchase the item in the game using Gold Bars. The item might not be available for the rest of the season, so gamers should try and test out the item, especially if they have never used the item before.