Latest Fortnite leak points to a disaster that might strike the island soon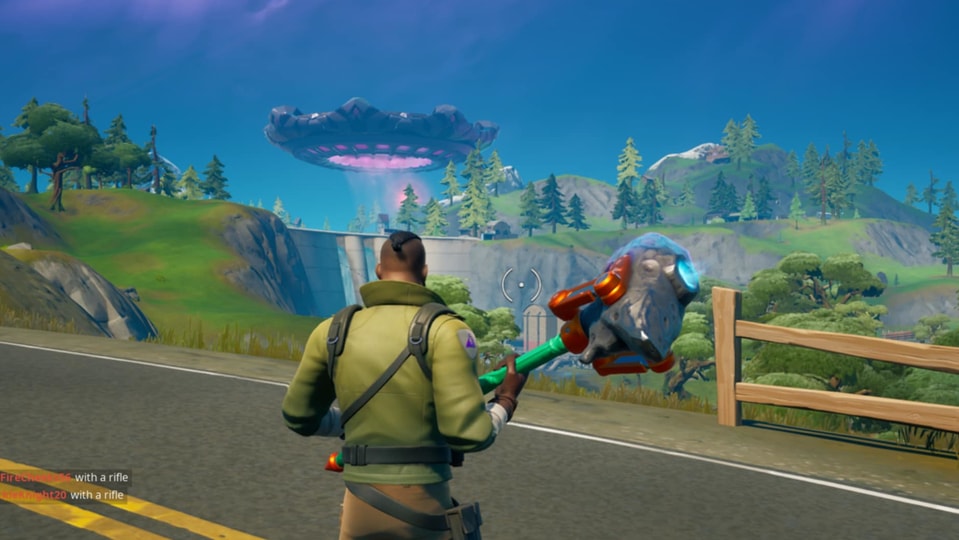 It looks like disaster is about to strike Fortnite island. The latest Fortnite leak points to the possibility of the end of the alien invasion. Here's everything you need to know about the upcoming Fortnite update.
Fortnite leak: Fortnite is one of the most popular battle royale games globally and it has much to do with the strategy that Epic Games employs to hook the players. It always has a very unique way of introducing a new Fortnite season and that is what it is intending to do this time too, if a Twitter report is to be believed. With the end of Fortnite Chapter 2 Season 7 inching closer, a new Fortnite leak is suggesting that disaster may be coming soon. So, is the Fortnite island doomed?.
Gamers who have been playing Fortnite for a while now will be aware that at the end of last month, an alien ship appeared above the centre of the island and hovered there with a countdown that showed an end date of August 6, following which the game saw the alien invasion that has dominated the storyline for this season. Fortnite usually has a massive event that takes place in the game when a new season is about to begin, and it usually ends with some sort of massive change to the map, which the developers can explain due to the occurrence of that "event".
Also read: Looking for a smartphone? Check Mobile Finder here.
According to a report by Gamepur, it appears that Fortnite might be preparing a powerful event that could end the alien invasion. The leak comes from Twitter user iFireMonkey, and hints that one of the upcoming Week 14 challenges says "That Mothership is coming down. Tell the civilians to get out of the way" while another challenge also suggests there could be some "collateral damage" which shows that the island could be impacted by the end of the season and changes could possibly be coming to the game's map.
Last year, 'The Device' event in Fortnite directly blew up The Agency which was located in the centre of the island, while a new building was created in its place for the next season – a sinister building called The Authority. The game has also famously used a "black hole" that featured the game vanishing into thin air, until the next season was released. These events help Fortnite rewrite new content into the game, while adding some background to explain these changes.