Next phase of growth in online gaming will involve local Indian languages, says Tentworks founder Jayaditt Basani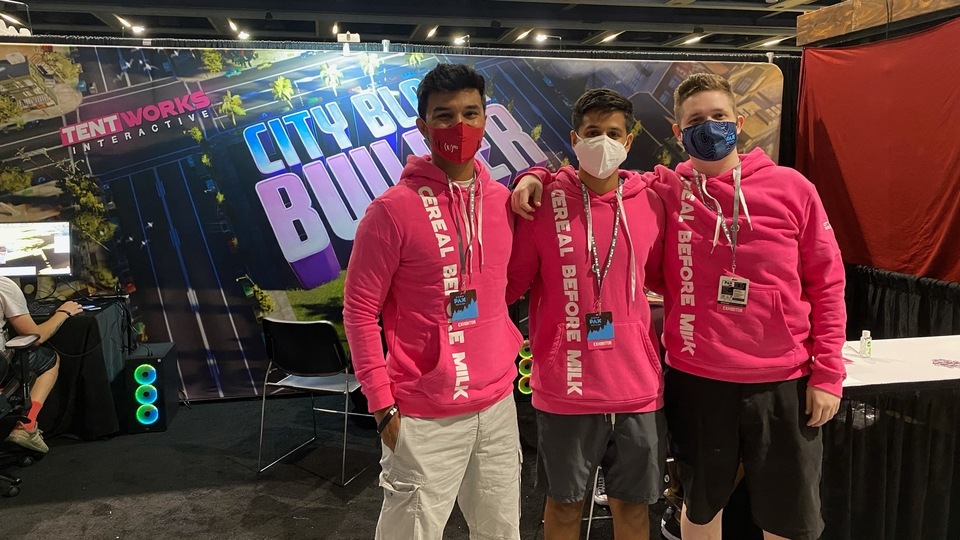 City Block Builder is a 'tycoon' styled business management game that enters Early Access next month. We discussed development, monetisation, artificial intelligence and a new crowdfunding campaign with Tentworks Interactive, the studio behind the game and here's what we learned.
City-building games have been popular over the past couple of decades, giving gamers a chance to try their hand at simulating the construction of a neighbourhood, and many of us have played titles like Sim City 4 (released all the way back in 2003) and Cities: Skylines. Meanwhile, another popular genre has been business simulation (or tycoon) games that give users a taste of running a company or enterprise. Bengaluru-based gaming studio Tentworks Interactive has been working on a game that mixes elements from both these genres of gaming into a tycoon styled business management game, called City Block Builder.
Developed by a small indie team, City Block Builder is based in Los Angeles and set in the 1950s, which the team describes as an iconic era in the region's history. The game description states that it is an open-world tycoon game, where players can start building their own business empire and run various kinds of businesses like restaurants, jazz clubs, casinos, and movie theatres. Gamers can interact with the game that is powered by machine learning and manage (or micromanage) their business and will be able to choose furniture, lighting, food menus, movie schedules and even the bands at nightclubs.
City Block Builder is slated to arrive in Early Access form for Windows PCs in November, and the game is now on Kickstarter, as part of a crowdfunding effort to help the studio acquire the rights to acquire (and produce) more music from the 1950s for a more authentic experience in the game. The developers are also looking to raise funds to localise the game in additional languages like Hindi to target a large potential gaming audience in cities and towns in the country. We interacted with Tentworks Interactive founder and CEO Jayaditt Basani, to learn more about the game and what players can expect from the game in the future and here are the edited excerpts.
1) City Block Builder is based in Los Angeles during the 1950s, and we're curious — why such a specific time and place for a city builder game?
Elvis, UFO's, fast food, the golden age of comics, the 1950s was a truly iconic era that we were excited to explore with new innovations and pop culture coming up. It was an exciting melting pot of eccentric personalities and societal transformations that shaped the way we eat food, watch movies, and do business, much like how it is in India. This was when the world saw its first multiplex, its first fast-food chain, and other innovations that changed our very culture.
All that combined with the exciting world events happening around a post-WW2 world (1957 Roswell, the greaser movement, and more) provided us with a rich foundation to tell stories through. We wanted to bring you THE bustling city during the 50s, which was Los Angeles. There hasn't been a tycoon game based during the 1950s and we believe that through City Block Builder, we can present players the best the era has to offer.
2) How much of an impact did the novel coronavirus pandemic have on the team while working on City Block Builder?
The pandemic has been, in a way, both a blessing and a challenge to our team. We have been able to be very efficient in the way we work due to the flexibility that was forced on us. Not only that, but we have also always prided ourselves in diversity and with work from home, we have been able to have team members from all around the world.
However, the challenge that we faced was of course making sure the team can connect. It has always been important for the younger members to grow. But with the pandemic, they did not have the spontaneous learning opportunities they would have had with more experienced veterans of the industry.
We have just opened up our offices again and we can already see how much quicker the team is learning from each other through in-person brainstorming of ideas, where decisions get made quicker in person. In a creative field like Gaming sometimes emotions and relationships in person are important for the creative process. We have therefore switched to a flexible hybrid model as everyone thrives in a different environment. We think this is the way forward and will certainly adapt to find that sweet spot.
3) With Early Access starting next month, what can gamers look forward to?
Gamers will finally get to experience the handcrafted and immersive city built in 1950s America. Players can step into the shoes of a small-time businessman well on his way to building America's next business empire. We are going to drop you right into the exploding food scene of LA as a restaurateur (later cinema, casinos, and other businesses). Gamers will be able to choose their style of cuisine, design your business all the way down to the type of chair your customer sits on and hire the best staff (to your needs). The AI in our game is sharp so it's important for the player to be on his toes and adapt to the challenges the game will throw at them. Players will also be able to use our in-depth research tree to find new innovations to play around with and a sandbox mode to create their dream restaurant with the ability to customize almost anything.
Players will have a sandbox mode and the challenge mode available on day one with story mode following soon after
4) On your Kickstarter page, you state that CBB will have neither ads nor microtransactions. Is there a specific reason why you chose to leave out the latter?
Our company's core philosophies are against micro-transactions, and we stick to those beliefs. The only new content will be released in the form of expansion packs, downloadable content, and free updates. We want our user base to have a complete experience and get value for what they pay for. Our goal is to create a seamless and enjoyable gaming experience with City Block Builder and all our games in the future. The only payable content may be a large expansion pack.
5) How much of a role does machine learning and artificial intelligence play in CBB and what sort of impact does it have on the gameplay?
a. AI has been a huge focus for our game to ensure players are constantly challenged in different ways. We want our players to have an immersive experience where the world acts dynamically with the decisions being made. So, for example, every NPC (Non-Playable Characters) in the game has their own likes and dislikes, which in turn means every NPC has their own personality. This makes the player feel like they are interacting with a real individual in the real world. We have built an AI system that's unique to only CBB and that is a one-of-a-kind experience of a tycoon game.
Regarding NPC's, we wanted to give back to the players as well by naming NPC characters different names and through our current Kickstarter, we are giving players the ability to invest in us and give an NPC a name of their choice through our rewards!
6) We noticed that you also have plans to launch CBB on Linux. Is there an increased demand for games on Linux, and will the game be distro agnostic?
We're very excited to have gamers play CBB with the OS of their choice, but currently, we are only releasing the game through Windows on day one. However, our friends on Mac OS and Linux will not have to wait too long as we are planning to port to those platforms soon.
7) Are there plans to make a mobile version for devices with slightly larger screens (like the iPad) in the future?
City Block Builder with its current UI is best experienced with a non-touchscreen interface especially during early access where the game is constantly evolving. Perhaps in the future after the full release of CBB, we could look at porting the experience with a custom UI for devices like as iPads. But at this point in time, we are fully committed to a great product on the PC platforms. But with future games, it may be a different story.
8) Tell us about your experience with running a campaign for a game on Kickstarter. What's next on the cards for City Block Builder?
a. City Block Builder is the first game we are creating at the moment so for us this is also our first Kickstarter campaign. With our Kickstarter, we want to make sure we provide excellent localization and music production to help improve the UX of CBB. Considering the next phase of growth in gaming internet users will be around the local Indian languages, this is a significant initiative.
In terms of the future, we want to ensure that we provide excellent post-production support. This entails releasing new content, DLC's, bug fixes, mod accessibility, attending game conferences like PAX, EGX and Gamescom and a whole lot more. We also put a lot of value on customer experience and love to hear feedback and suggestions from our user base. Users can always connect with us on our social media platforms including Discord, Twitter and Instagram to let us know what they think.