Nintendo Switch OLED: Ahead of official launch, console spotted online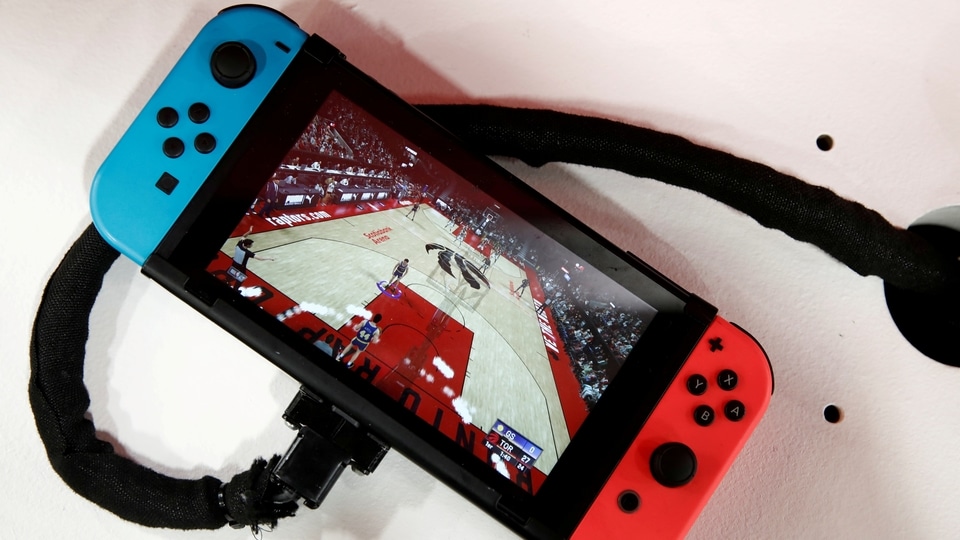 The Nintendo Switch OLED model that was revealed by the company in July is set to go on sale in a few weeks. Now, the device has been spotted in Japan giving gamers a good look at Nintendo's upcoming device.
A couple of months after Nintendo announced the refreshed version of the popular console, the upcoming Nintendo Switch OLED console has reportedly been spotted for the first time. This was at a retail display outlet in Tokyo, giving users a good look at the device's upgraded OLED display ahead of the official launch next month.
The Nintendo Switch OLED, which is priced at $349 (approximately ₹25,700) was spotted by Alex Aniel, the business manager of Limited Run Games in Japan, according to a report by TechRadar. Aniel noted that the new OLED display looks vibrant and called the smaller bezel "a nice step up." Meanwhile, the report also states that the price of the original Nintendo Switch has been dropped in the UK and in Europe, GBP 259.99 and EUR 269.99, down from the original price of GBP 279.99 and EUR 329.99 respectively – there are currently no discounts announced for the US Nintendo Switch version.
Also read: Looking for a smartphone? Check Mobile Finder here.
The console, which is currently on display at the Nintendo store in Tokyo, appears to be running a demo of Mario Kart 8 Deluxe. The official launch date of the new Nintendo Switch OLED console is set for October 8, and it will cost $349. Meanwhile, the Nintendo Switch OLED model was spotted by another Twitter user, who noted that the upcoming console was displaying a demo of Metroid Dread, which has not yet been released, and Splatoon 2.
Will the Nintendo Switch OLED prove to be a big enough upgrade for users? The current Switch model was released in 2017 – it has almost the same specs as the new Switch OLED model apart from the new kickstand and better display. Besides, as the report points out, many Switch users who play the Switch using their TV, might not find the Switch OLED enough of an upgrade from their current Nintendo Switch console. However, for those looking to buy a Switch console for the first time, Nintendo Switch OLED could be a better choice, considering users can expect more titles geared towards the console and the improved display in the coming months.