Sports, fans and online fantasy sports: The integral to future of sports in India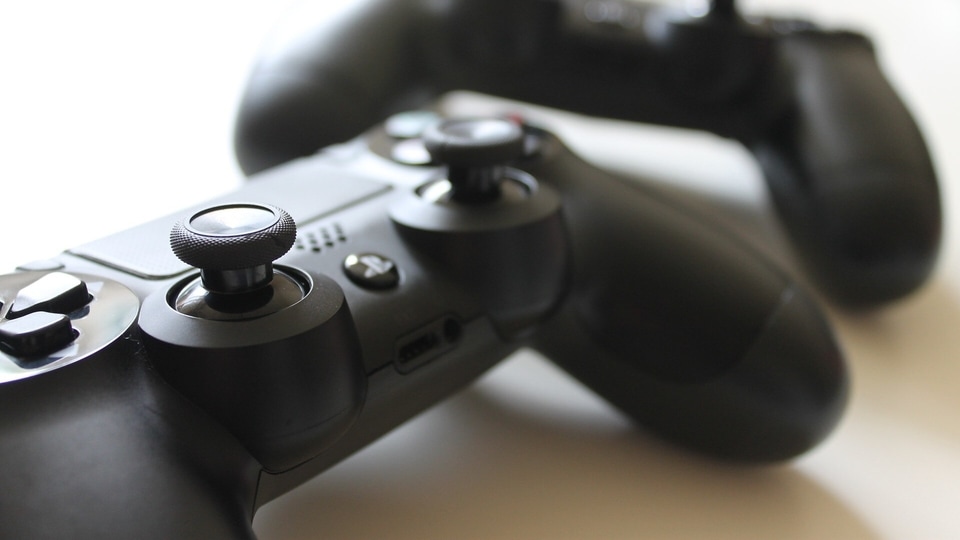 Online Fantasy Sports (OFS) has become an integral major sporting event in India. It has in fact catapulted many sports fans and enthusiasts to utilise their understanding of the game and player performances and even enhance them, as they engage with more sports and leagues.
India has always been a sports-crazy nation. I often recollect my early days in the 1980s, growing up in Kolkata, witnessing full-throated arguments at street corners, tea shops, coffee houses, sweet shops whenever football frenzy gripped the city and matches between East Bengal, Mohun Bagan and Mohammedan Sporting were round the corner. The debates would range from player performances to clubs signing international players and likely outcomes of tournaments like DCM, Rovers, and Durand cup to even "what would have been the outcome" if they would have been on the ground.
On the other side was cricket with many in the country even fantasizing themselves as their sports idols. Gully match or rural terrains, players often imagined themselves as a Gavaskar or a Kapil Dev in the 80s and 90s, which moved onto Dravids, Tendulkars in 2000 and then to Dhoni, Rohit, Kohli or Pollard depending on local player's batting styles with even height, weight beard and hairstyles being a reason for such nicknames. A left-arm fast bowler was often a Wasim Akram, one with a wristband was Hadlee or Prabhakar and the bulky guy was always Botham, the guy with curly long hair a Malinga and a jumping, screaming wicketkeeper was a Kiran More and maybe these days a talkative one may be a Pant. But it certainly gave an impression it was love for the game and that people were more international-minded. It was the player who mattered irrespective of the country they belonged, something that events like IPL continue to reinforce.
Meanwhile, the senior citizens' crowd was and even today continues to be extensively debating over a tea or coffee around who should have been selected and whether the selectors or captain erred. A large section of the population meanwhile always behaved like selectors and picked their dream teams and in the end, would boast about how their selected team members performed post any match. If their players could not make it to any side, the famous words of a Mohinder Amarnath about selectors would often be their defense.
All of these however demonstrated a deep passion and love for the game and also an ardent desire to be in the middle of things while following and being knowledgeable on every aspect of it. Today technology through Online Fantasy Sports (OFS) has brought all of these into reality wherein fans can now have a scientific way of engaging with the game in a platform that truly helps them evaluate and know more besides demonstrating their capabilities which was till now confined to discussions at homes, street corners, offices, and social gatherings.
Online Fantasy Sports is a form of online gaming which is directly dependent on real-life sporting events. For a fan to participate in an OFS match as a player, it is important for a real-life match to be played. A player while creating their dream team has to choose from real-life teams and players basis their existing understanding of the rules of the game and prior player performances.
Today OFS has become an integral major sporting event in India. OFS has in fact catapulted many sports fans and enthusiasts to utilise their understanding of the game and player performances and even enhance them, as they engage with more sports and leagues. The sector has created a community that is engaging with sports and willing to upskill their understanding of various sports. There has also been a massive interest in other sports owing to the emergence of OFS clearly establishing a close link between sports enthusiasts and technology. Owing to a growing market for OFS, sports enthusiasts are more than ever hooked onto multiple sports beyond cricket, like football, kabaddi, hockey, volleyball, basketball, baseball, etc. This shift is working well positively in the interest of all real-life sports that needed attention.
Asides from creating a community that is keener in sports, the sector has made immense economic contributions in recent years. According to IndiaTech.org's Whitepaper, 'Online Fantasy Sports- Adding Value to the Ecosystem', OFS as an industry not only has attracted significant amounts of FDI in India but has also created livelihoods for many as the sporting eco-system grows. OFS following certain formats and principles are categorized under "game of skill" in India as they require elements of understanding, judgment, expertise, knowledge, and strategy of the game being played.
OFS is a technology intense industry that supports the sports ecosystem by attracting investors, creating job opportunities for an able tech force, leads to the creation of new leagues, provides access to sports merchandise for fans, and even organises travel and tours to witness real-world actual matches and tournaments. It also acts as a major contributor to many other ancillary industries including marketing, analytics, coaching amongst others. In the past decade, the internet, smartphones, and the affinity for online experiences have brought OFS into the limelight.
A robust demand, a large market of sports fans, and a complementing pool of software development talent places India at an advantage to become a global hub for this fast-growing sunrise industry.
This article has been written by Rameesh Kailasam is CEO and President at IndiaTech.org.