The Witcher: Monster Slayer release date revealed! Freebie on offer as pre-registrations open on Google Play Store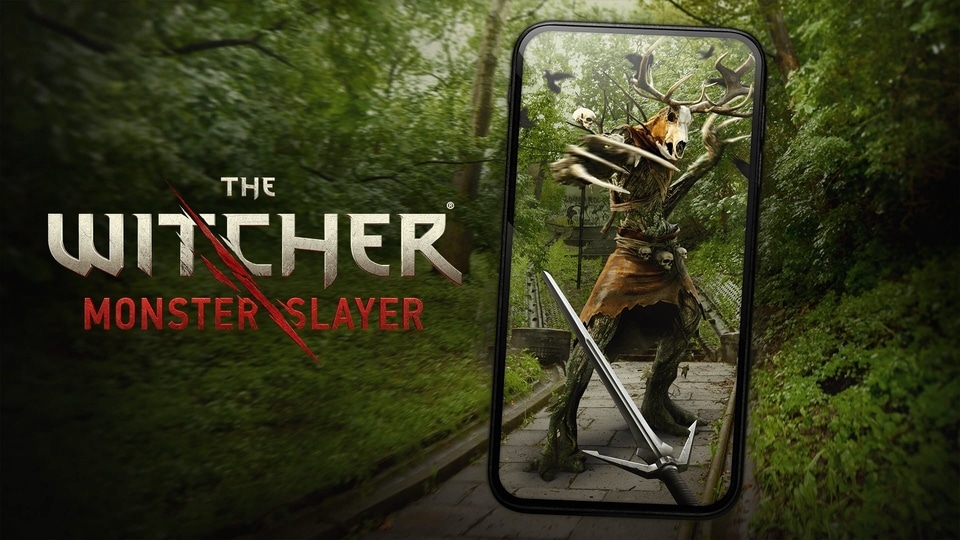 The Witcher: Monster Slayer release date has been revealed by the developer CD Projekt Red! Those pre-regsitering now will get a a freebie.
Gamers have never had it this good. There are launches happening all the time, new announcements are being made and of course, there are freebies on offer. The latest game to make some noise is The Witcher: Monster Slayer. This game is an augmented-reality exploration game that transforms players into elite monster hunters - if they are good enough. It has been announced that The Witcher: Monster Slayer game will be released on July 21. And what is more, The Witcher will come as a free download for everyone on both Android and iOS, announced the developer of the project, CD Projekt Red on Friday. So, make sure you put this particular date on your calendar,
The Witcher: Monster Slayer tweet read: "Prepare your phones for the worldwide premiere of The Witcher: Monster Slayer — coming to iOS and Android for free on July 21st!" The game was first announced in August 2020 and it has taken this long for it to roll around towards a release date.
Check out top smartphones from Samsung, Apple, Xiaomi, Asus, and more on our Mobile Finder here.
For those who want to grab the game as soon as it is made available, the tweet goes on to say, "Android users can pre-register right now on the Google Play Store." The game is luring players with another 'gift', so to speak. For those who pre-register as soon as possible, on offer is a special sword that will add greater value to the thrill of the game.
Check out The Witcher: Monster Slayer tweet below:
The tweet ends with, "See you on the Path!" It has already logged over 24K views, indicating its popularity. How many of that translates to pre-registrations would be an interesting statistic.
Watch The Witcher: Monster Slayer YouTube video below:
What is the game about?
Well, it is macabre and you are expected to become a master slayer of 'Foul creatures that roam the vast lands of the Continent'. It is the job of 'witchers' to hunt them down.
The setting
According to the developer, here is what you will get to experience "See the world around you transformed into the dark fantasy realm of The Witcher, and explore once-familiar locations now infested with dangerous beasts as you start on the path as a professional monster slayer." The quest for the players will be story-driven.